Bo Pelini's Biggest Challenges for the Cornhuskers in 2013
Eric Francis/Getty Images

"I got 99 problems but a solid wide receiver corps ain't one."
Jay-Z, "99 Problems" (sort of)
Coming into 2013, Nebraska football head coach Bo Pelini has a number of challenges facing him to get the Cornhuskers to a conference (and national) title. While 99 is probably a little high, it's not difficult to pinpoint five challenges Pelini will have to overcome next season.
Begin Slideshow

»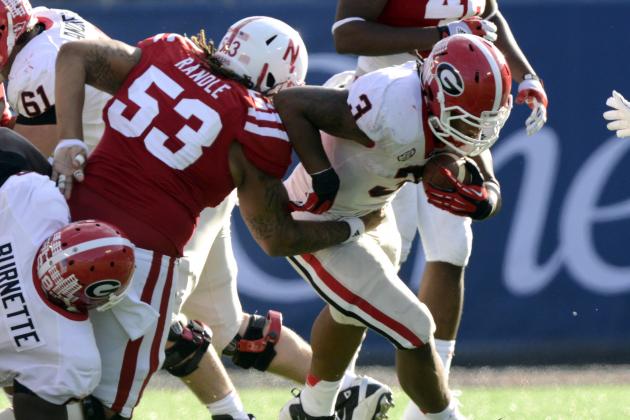 Brad Barr-USA TODAY Sports

Particularly on defense, Nebraska has a lot of holes to fill in 2013. But nowhere is that hole greatest, both in terms of experience and talent, than at defensive tackle. Thaddeus Randle, a senior, does return, but Randle has been plagued with injuries throughout his career. Once you get past Randle on the depth chart, Nebraska will be relying on players that are either very young or who have proven very little in Lincoln.
After the departure of Ndamukong Suh, Nebraska's pass rush (particularly from the front four) has declined precipitously. And without that pressure on the quarterback, every other defensive element is put under additional stress. So if there is one thing that is keeping Pelini up at night, it is likely how to handle defensive tackle.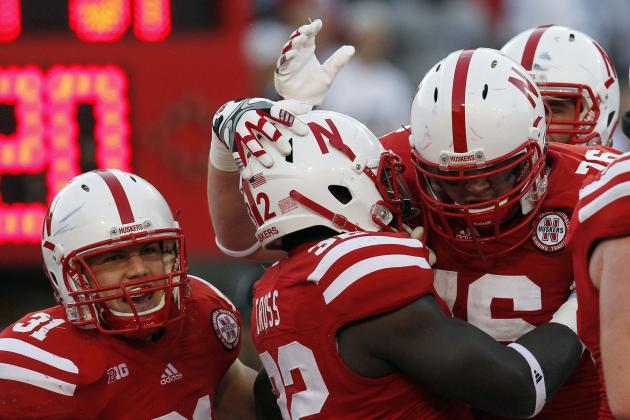 Bruce Thorson-USA TODAY Sports

Anyone remember seeing old clips of Groucho Marx hosting You Bet Your Life, where contestants had to say a magic word? Well, for Bo Pelini in 2013, that magic word might be "tackle."
Nebraska is in a little better position at offensive tackle than defensive tackle, but there are still challenges to face. Returning starters like Brent Qvale and Andrew Rodriguez have failed to shine, and Pelini will be leaning on junior-college transfer Matt Finnin to arrive and produce almost immediately.
Given the importance of offensive tackle, particularly in a year where Nebraska will likely need to lean on its offense to win games, answering the numerous questions that remain at the position will be a priority for Pelini this season.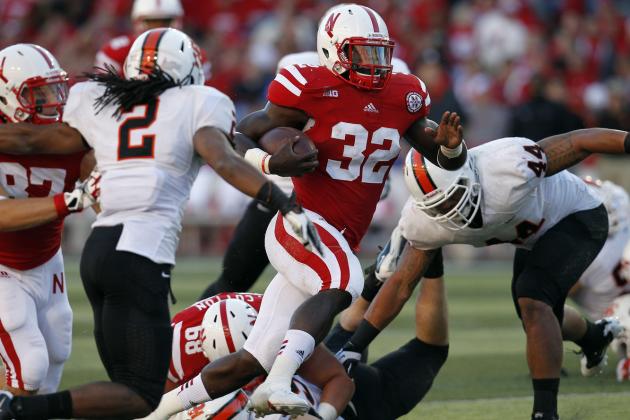 Bruce Thorson-USA TODAY Sports

So, here's the situation. Nebraska has a number of young running backs on the roster, all highly talented and looking for playing time. The plan is to play them all and spread the carries around. What could go wrong?
Well, that was the plan a couple of years ago when Nebraska had three blue-chip I-backs in Braylon Heard, Aaron Green and Ameer Abdullah as true freshman. None were redshirted—and now two are no longer on the roster.
In 2013, Nebraska has a similar dilemma with true freshmen Terrell Newby and Adam Taylor coming to compete for playing time with junior Ameer Abdullah, sophomore Imani Cross and redshirt freshman King Frazier. That's a lot of guys to keep happy with carries, and that's not even considering how many carries Taylor Martinez will have.
So, will Pelini redshirt one of the incoming freshmen? Will he try to keep them all happy and risk another exodus of talent? Will he even be concerned about an exodus and have confidence in his ability to recruit replacements? Figuring out which—if any—of those answers are correct will be a big challenge for Pelini this year.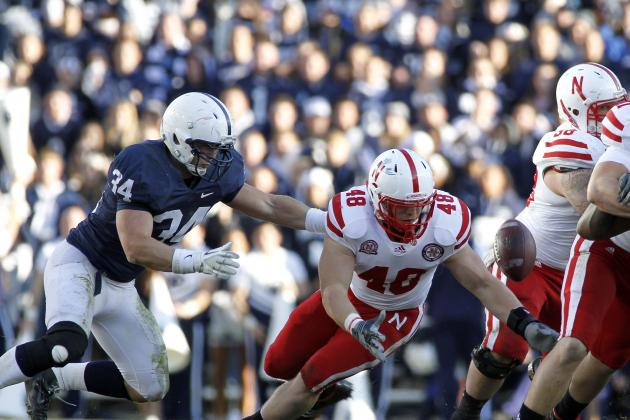 Justin K. Aller/Getty Images

If there's one statistic that has kept Nebraska from winning trophies, turnover margin is probably that stat. Taylor Martinez has led the country for two years running in fumbles. Ameer Abdullah had eight fumbles last year. Add in Martinez' interceptions (12 in 2012, up from eight in 2013) and you can see the problem.
Nebraska was No. 108 nationally in turnover margin at minus-12. Bo Pelini will be working hard to improve that in 2013.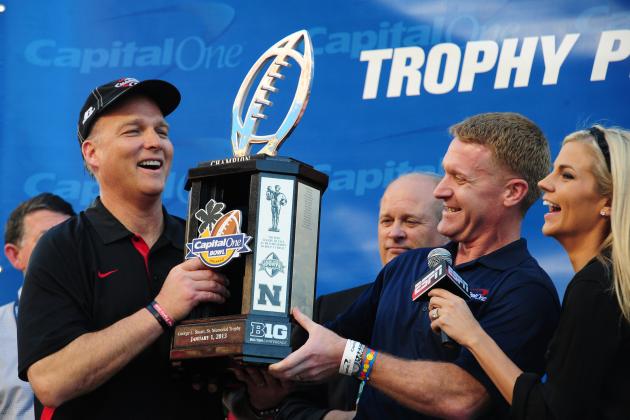 Scott Cunningham/Getty Images

Nebraska's records since 2008: 9-4, 10-4, 10-4, 9-4, 10-4. Sensing a pattern?
Of course, those have been Bo Pelini's records at Nebraska since his arrival in 2008. Sure, he's won consistently. But he's also lost consistently, four games a season. He's gotten Nebraska to three conference title games, losing a heartbreaker to Texas, a collapse against Oklahoma and an embarrassment against Wisconsin.
In other words, Pelini has hit a ceiling with Nebraska, up until now. Going into year six of his regime, Pelini has to know that he needs to break through that ceiling, and quickly, if he is to maintain the support of the fanbase and the perception of Nebraska as a national power in football.
If you'd like to contact Patrick, send an email to patrickrunge@gmail.com.
Or, you could always...Follow @patrickrunge.