Cristiano Ronaldo, by all accounts, had a very disappointing 2013 season.
He might have finished as one of the top goal-scorers in La Liga and in the Champions League; he might have single-handedly guided Real Madrid into the final or final stages of every major tournament they entered this year.
But even still it was a very frustrating and disappointing season.
That much was clear in the Copa del Rey final where Ronaldo was sent off for kicking Atletico Madrid midfielder Gabi deep into extra time of the Spanish final.
#CopadelRey Cristiano expulsado y tangana en los banquillos >>> goo.gl/O0F80

— Sphera Channel (@SpheraChannel) May 17, 2013
It wasn't so much a kick as him lashing out. Frustrated. Annoyed.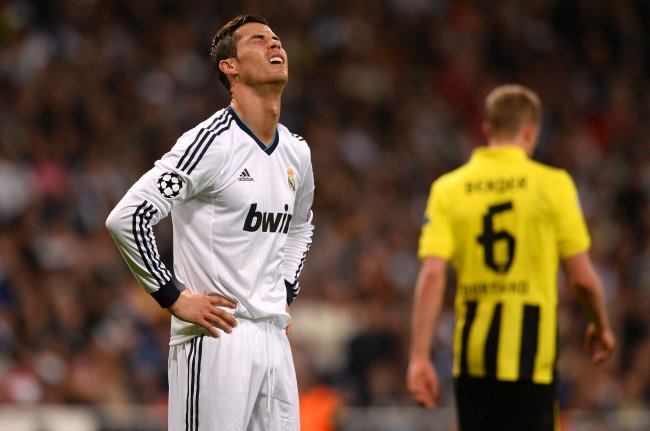 Mike Hewitt/Getty Images
And at one level, the superstar has every right to feel that was this season.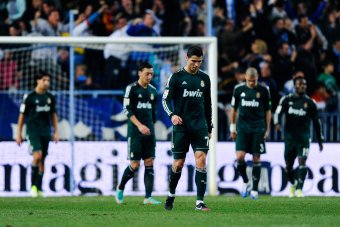 David Ramos/Getty Images
He, per se, hasn't done anything wrong, and if Los Blancos had any sort of solidity at the back or another world-class striker to play alongside him, they likely would have won something this year. Something other than a runners-up medal, that is, which some of the Madrid players (including Ronaldo) didn't even come to collect, per 101 Great Goals.
And yet Ronaldo was subject to the same consequences as every other player in Los Blancos—a trophy-less season and the reality that they weren't the champions of Spain anymore, as much as they thought that was going to be the case. He, as much as every other Real Madrid player, will look back on the 2012-13 season and see brutal disappointment and heartbreak.
However, for all of that to turn into talk of transfer requests and being sold over the summer transfer window is simply ridiculous. Even for the rumor mill.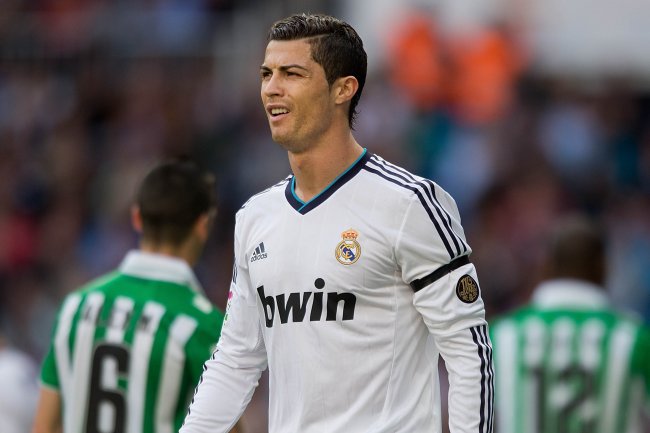 Gonzalo Arroyo Moreno/Getty Images
Talk of him going to Chelsea and playing alongside current manager Jose Mourinho, per The Daily Mirror, or going to Manchester to United and playing alongside Robin van Persie, according to The Daily Mail, h/t ESPN, is just ridiculous.
For even on the off chance that Madrid were interested in selling their €100 million-rated star, there's no direct reason why the 28-year-old would desperately want to leave the Bernabeu Stadium this summer.
Yes, the club are having problems, and yes they finished an entire season without a trophy. But that shouldn't respond directly into transfer rumors and the like.
Ronaldo's value to Madrid doesn't change depending on their trophy cabinet.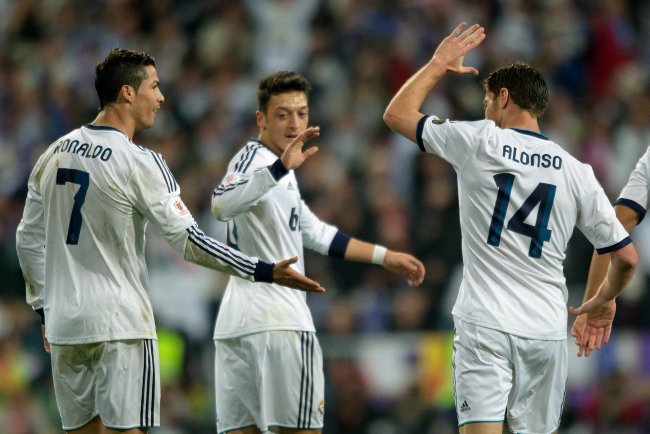 Gonzalo Arroyo Moreno/Getty Images
His success and value is measured in the attacking brilliance and the momentum he gives to Los Blancos. His importance is understood on how the fans and players respond to him, and in all of those areas, it's next to impossible to find a fault in the Portuguese international's season.
Only Lionel Messi has more goals than Ronaldo this year, and there is simply no doubting how successful (and important) he's been throughout this career.
If printed, Cristiano Ronaldo's wikipedia is 42 pages long. George Washington's is 33 pages.

— Dan Levy (@DanLevyThinks) May 16, 2013
One trophy-less season doesn't change that, and it never will.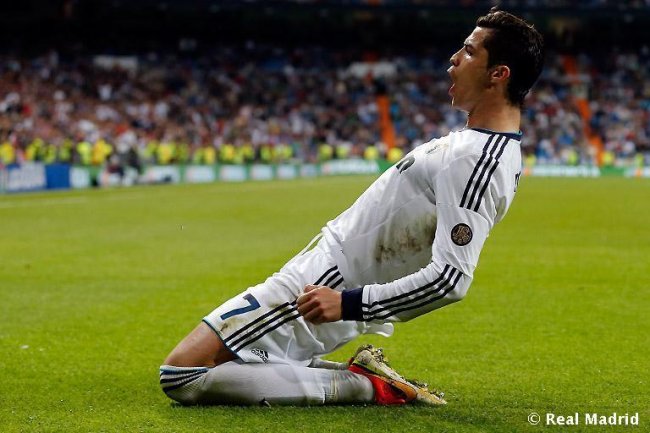 Ronaldo will be back in Madrid next year—striving for greatness once more—and will be just as big of a problem for opposing defenses as he was this season. Madrid will be competitive once more and the failures of this year will hopefully be replaced by a fresh chance and opportunity for success.
All will still the same, because Ronaldo's intrinsic value doesn't change.
Even with a trophy-less season in the books.
Hit me up on Twitter for more sports goodness: Follow @dantalintyre