Matt Moore improved to 8-0 on the 2013 MLB season on Sunday afternoon, beating the Baltimore Orioles and joining a club that has only one other member: Babe Ruth.
After Moore's Sunday start, he became the first American League left-handed pitcher since the Great Bambino to be 23 years old or younger and produce an 8-0 mark to start the season.
Major League Baseball's Twitter account helped break the news after the Tampa Bay Rays completed the 3-1 win on Sunday:
How's this for elite company? The #Rays' @mattymoe55 is 1st AL lefty age 23 or younger to begin season 8-0 since Babe Ruth (1917 @redsox).

— MLB (@MLB) May 19, 2013
Unlike his Hall of Fame companion, Moore likely won't be giving up the mound for the plate anytime soon.
Which Tampa Bay starter will finish with more career wins?
While reigning AL Cy Young winner David Price (who is now on the DL) hasn't lived up to his supreme billing, it's been Moore who has most helped keep the Rays afloat, producing eight of their 23 wins so far this season.
In addition to his sparkling undefeated record, Moore also boasts a 2.29 ERA and allowed just one earned run over seven innings pitched against the Orioles during his record-setting day.
First coming to fame during his first taste of the bigs in 2011, Moore started just one game for the Rays before being thrown into the fire in Game 1 of the ALDS against the Texas Rangers. All he did was produce seven innings of two-hit ball as the Rays took a 1-0 series lead against Texas that year.
Tampa Bay responded by rewarding him with a five-year contract extension following its playoff exit.
For his career, Moore is now 20-11 in parts of three seasons with the Rays.
To be mentioned in the same class as Ruth in anything is quite the compliment, and that honor extends to when the big lefty was on the mound for the Boston Red Sox in the middle of the 1910s.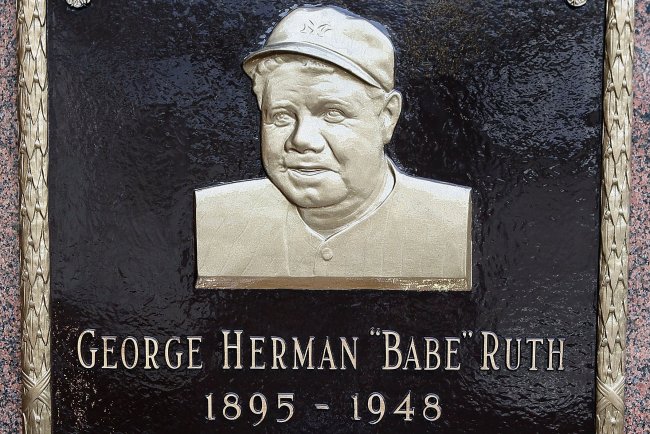 Jim McIsaac/Getty Images
He finished his pitching career with 94 wins and had at least 18 wins three times with the Red Sox. Two of those seasons, he eclipsed 23 wins, including the 1917 season in question—Ruth was 8-0 before finally losing to the Chicago White Sox in mid-May.
It's not often baseball records come crashing down, especially on the pitching side. With more restrictions, fewer innings pitched and even fewer pitchers capable of matching the dominance of the hurlers in the early part of the 20th century, reports like this become harder and harder to find each year.
Moore, however, has not been a run-of-the-mill pitcher since being called up. His poise as a rookie in the playoffs was astounding, and although he had a ho-hum 11-11 campaign in 2012, he's bounced back without a loss to start the season.
Somewhere in baseball heaven, Ruth is smiling, likely glad Moore won't be able to touch any of his records at the plate before his career is over.