5 NBA Teams That Should Change Their Names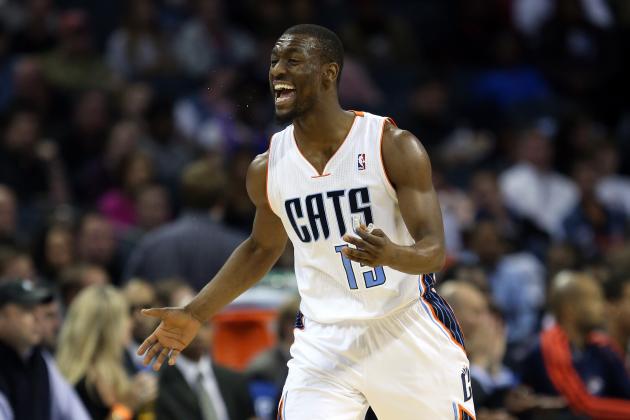 Streeter Lecka/Getty Images

Thanks to the New Orleans Pelicans giving up the nickname "Hornets," the Charlotte Bobcats are finally going to reclaim their old Hornets moniker with a name change, and it seems like there a handful of other teams who should follow suit.
According to CBSSports.com, the Bobcats are starting the process that should allow them to reclaim the Hornets nickname at the start of the 2014-15 season, officially making them the Charlotte Hornets once again.
Larry Johnson, Alonzo Mourning and Muggsy Bogues might not be on the way back to Charlotte, but at least the league will finally be able to rid itself of the generic Bobcats nickname, and Charlotte can get back to having the fresh blue and yellow uniforms.
Of course, the Bobcats aren't the only team in the NBA who remain misnamed. There are a few still scattered about who have an overly generic name, a silly remnant of the past or a one that just doesn't make sense.
For instance, the Los Angeles Lakers nickname comes from their days as the Minneapolis Lakers. They used to play in a city surrounded by lakes, but now they're a coastal team in a city surrounded by silicone.
At this point the Lakers are too steeped in history for anybody to even consider a name change, but the fact that they're named after a region that's a solid 2,000 miles away is rather humorous.
In the interest of righting wrongs, which the league has done quite a bit as of late, it's time to track down the teams still in need of a name change.
Begin Slideshow

»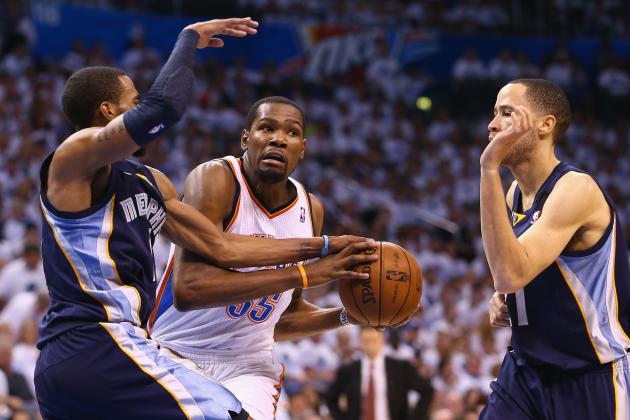 Ronald Martinez/Getty Images

As soon as the Seattle Supersonics moved to Oklahoma City and announced that they would be rebranding themselves as the Oklahoma City Thunder, I hated it. There hasn't been a moment since then that my thoughts have changed.
Not only is the nickname as generic as their orange and blue uniforms, but it's one of just four in the NBA that don't end in an "s" to make it plural, which is bothersome to no end.
Obviously they weren't in a situation where they could have just gone and nabbed the Supersonics nickname along with the team, but they went and picked an atmospheric event to name a basketball team.
The Thunder ended up with six finalists for the team's nickname, the Thunder being joined by the Wind, Barons, Marshalls, Energy and Bison.
Judging from the list of finalists, it's obvious that whomever was in charge of narrowing it down was clueless when it comes to naming a sports team.
"Barons", "Marshalls" and "Bison" are passable, but "Wind" and "Energy" would have been even worse than "Thunder" (somehow).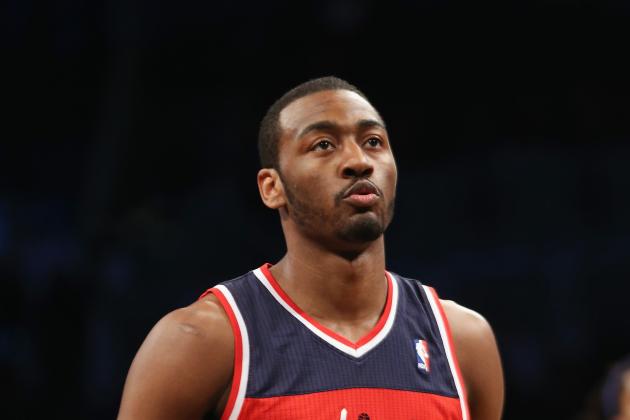 Bruce Bennett/Getty Images

When the Washington Bullets were forced to change their name in order to shy away from the prevalence of violence in the city, it made complete sense.
People get shot in Washington quite often, and there's no reason to put a professional basketball team in the same light as gun violence.
That was what I thought until they unveiled the new "Wizards" nickname.
Washington Wizards is just so annoyingly juvenile with so many other strange nicknames to pick from.
There's currently an active petition to change the team's name to mercifully allow us to stop calling them the Wizards.
Over the years there have been a ton of alternative nicknames put forth, with everything from "Sea Dogs" to "Justice" being considered, but we're still stuck with the crummy old Wizards.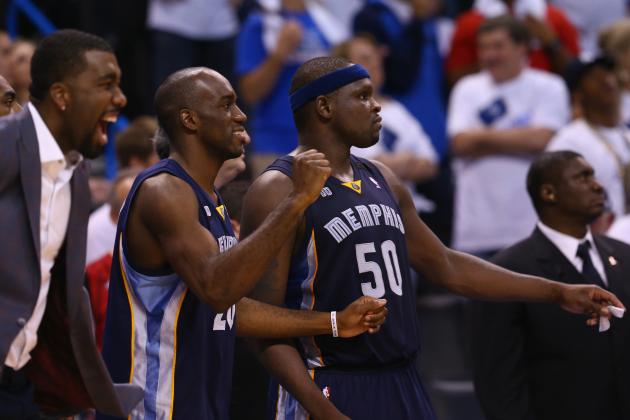 Ronald Martinez/Getty Images

When the Grizzlies were in Vancouver, they had one of the best nicknames in sports. They were named after a regional, vicious animal that would bite your face off if you get too close.
The move to Memphis didn't lessen how cool the name sounds (in fact, I think it flows a bit better with Memphis in front rather than Vancouver), but it stopped making a lick of sense.
You see, grizzly bears live mostly in the Western and Northern parts of Canada, all of Alaska and a few places in Washington and Montana. They used to hang around in Tennessee, but they decided there was too much animal meat being barbecued around town, so they hoofed it on out to the Pacific Northwest and beyond.
It would have made sense for the team to change their name to the Memphis Black Bears once they moved to Tennessee, what with there being a ton of black bears in the region, but they seemed to figure that nobody would notice.
So for now, the only grizzly bears that remain in Tennessee will be the 15 playing their way into the Western Conference Finals.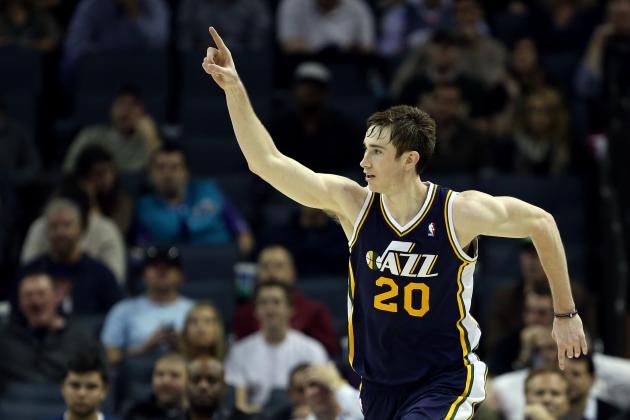 Streeter Lecka/Getty Images

There's never been a time in my life in which I understood the New Orleans Jazz move to Utah without a nickname change.
Has jazz music even made its way up the mountains into all of Utah yet, or are they still passing around Beethoven's latest?
My biggest issue at this point isn't even that they're still clinging to the Jazz nickname (which, outside of New Orleans, makes a horrible name for a sports team), it's that there are so many Utah-related creatures that they could have used instead.
Utah's got a ton of awesome animals that the Jazz could have stitched across their jerseys rather than what they've got now.
I'd totally be down for the Utah Bats, Wolverines, Jackrabbits, or my personal favorite, the Utah Chisel-Toothed Kangaroo Rats.
Or better yet, just go with the Utah Salty-Lakers.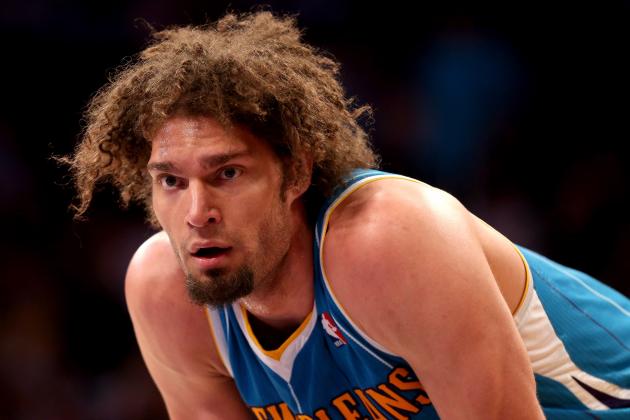 Stephen Dunn/Getty Images

I think the Pelicans moniker is great for any team centered around a coastal region, but there has only ever been one name for the professional basketball team based out of New Orleans.
Not having the New Orleans basketball team called the Jazz feels like sacrilege, especially when the name is squandered away in the mountains of Utah.
Jelly Roll Morton, Louis Armstrong, Sidney Bechet and hundreds of other famous jazz men and women over the course of the past 100 years have such a huge footprint on the region that the first thing people tend to think of when they hear the word "jazz" is New Orleans.
If the league can step in and keep the Maloof brothers from selling their team to a group of guys who want to ship the team to Seattle, can't they step in and do a bit of nickname flip-flopping?
I can't think of a single person in New Orleans who would be upset by the "Jazz" nickname across the chest, and there are plenty of other names to slap across a Utah jersey.
It's one of the ultimate superfluous wrongs in all of sports, and it bothers me to no end.