UFC on FX 8: 5 Fights for Jacare Souza to Take Next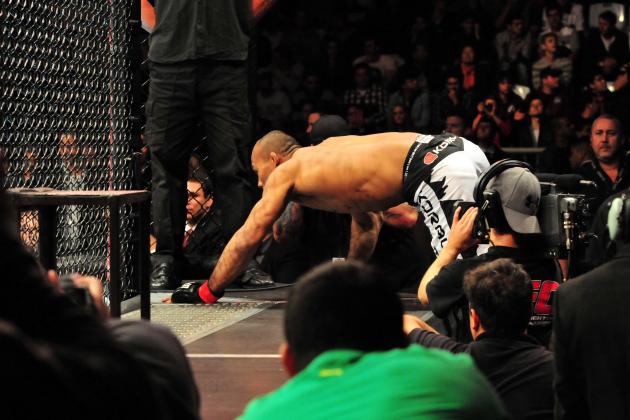 Jason da Silva-USA TODAY Sports

Ronaldo "Jacare" Souza took care of business against Chris Camozzi on Saturday night.
Jacare was originally slated to fight Costa Philippou, but he had to drop out due to a cut.
Camozzi is a quality middleweight, but he found out what the elite of the division are like against Souza. Once Jacare took the fight to the ground, it was over. He worked diligently and controlled the action. Once Camozzi opened up the small hole, Souza snatched the arm triangle and finished. Impressive stuff.
The win will earn him a bigger fight in his next outing.
Here are five fights that Jacare should be prepared for when he is set to take on another fight.
Begin Slideshow

»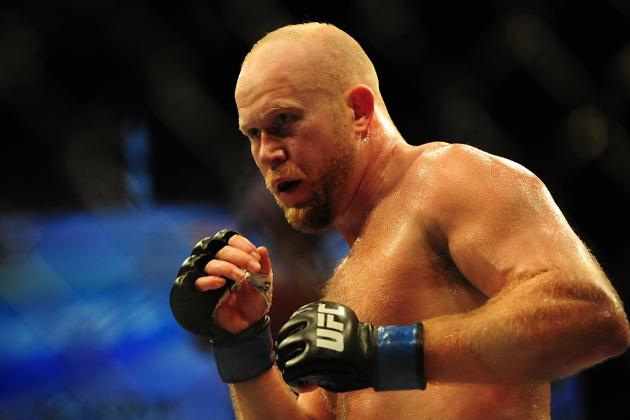 Anne-Marie Sorvin-USA TODAY Sports

This fight is scheduled for UFC 162, and the fight with Souza makes a lot of sense.
Tim Boetsch and Mark Munoz are currently at the back of the Top 10, Souza was ranked eighth entering UFC on FX 8, and it would be an easy fight to set up through the rankings.
The stylistic matchup is not as appealing. Both Boetsch and Munoz like to grapple, and that is not a smart decision against Jacare. Either Souza would take the fight where he wants it, or it could turn in to a lackluster striking affair. Boetsch has already been in one of those.
Strictly from a rankings perspective, this fight makes sense. It shouldn't be a total bore, but with other exciting fights out there, this should be at the back of the pack in terms of options for Souza's next fight.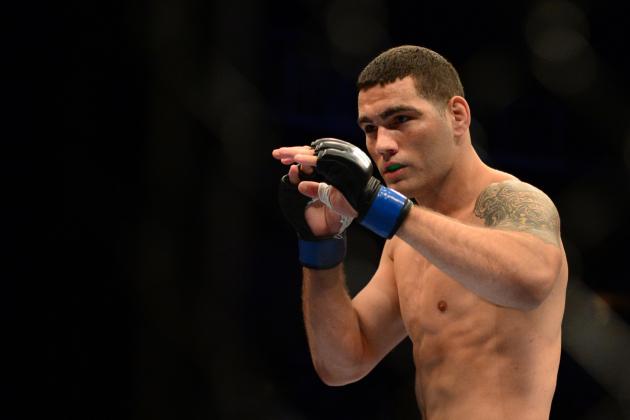 Kyle Terada-USA TODAY Sports

Now, I know what you are thinking: Jacare doesn't deserve a title shot.
Well, that's true in terms of being next in line. However, should either Weidman or Silva get injured, then Jacare makes a lot of sense as a short-term replacement for that fight.
Jacare dominated his fight and came out unscathed. He should have no problem being ready for the fight should an unfortunate occurrence happen.
If he goes against Weidman, we will get to determine a new interim champion, or if it's Silva, we will see an interesting battle against two exciting Brazilian middleweights. It's a win-win backup plan for the UFC. They should let Jacare know to stay active just in case.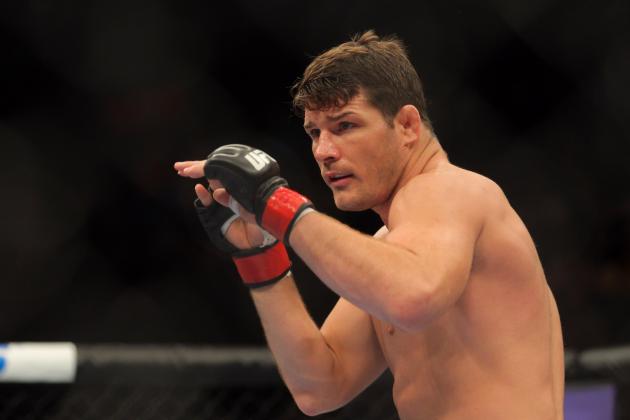 Brad Penner-USA TODAY Sports

Everyone and their brother wants to fight Michael Bisping. The Brit has no shortage of people waiting in line to fight him. But Jacare makes a good fit for where they both stand in the division.
Bisping was on the brink of a title shot, but he lost to Vitor Belfort. Bisping rebounded with a win over Alan Belcher. He remains one or two fights out from that elusive title shot. Jacare is also one or two fights out.
This would make for a fine contender's bout later in 2013.
Souza backed up his hype, and this fight would be a good mutual test for both men.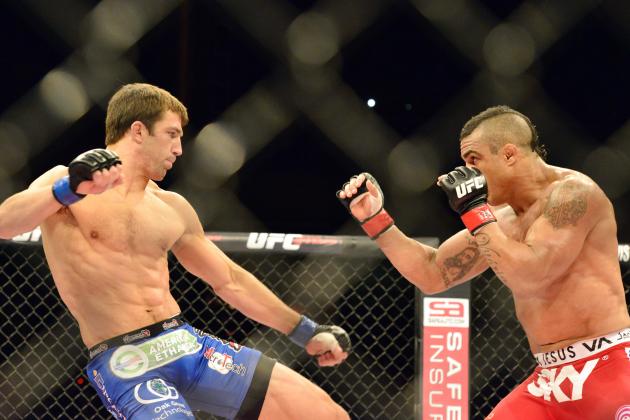 Jason da Silva-USA TODAY Sports

Luke Rockhold and Jacare have met once before, but now is a good time to see the rematch.
Rockhold will drop in the rankings, but he shouldn't drop too far. The fight would still have relevance in the division. And this would be a fight that Jacare would love to have.
Many will probably petition for Jacare to meet Vitor Belfort seeing as how they both won. While that is a fine fight, Belfort has earned another shot at gold. He entered the night as the No. 2 middleweight behind top contender Chris Weidman and completed his second consecutive KO of a top-five opponent. He shouldn't be forced in to yet another contender's fight.
With Belfort waiting for his shot, that means 2013 is over for middleweight title fights. Rockhold and Jacare would be a nice addition to a fall card.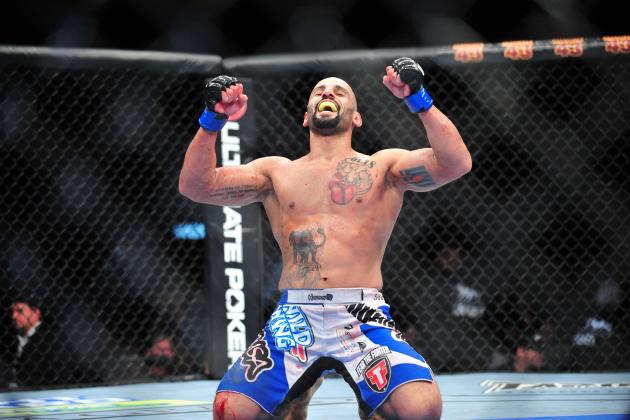 Gary A. Vasquez-USA TODAY Sports

This fight was supposed to happen at UFC on FX 8. There's no reason it shouldn't be re-booked for a later date.
Costa Philippou is a top-10 middleweight. This would be an important fight in the division, and with others already booked up, it makes sense. Jacare is healthy, and soon Philippou will be, too. A late summer or fall meeting would be excellent.
I fail to see a reason why we shouldn't still be treated to this fight.
This would have been a major test for Philippou. It would have answered a lot of questions about his contendership status.
Just re-book this fight and let's get an answer.