Preakness Predictions 2013: Last-Minute Analysis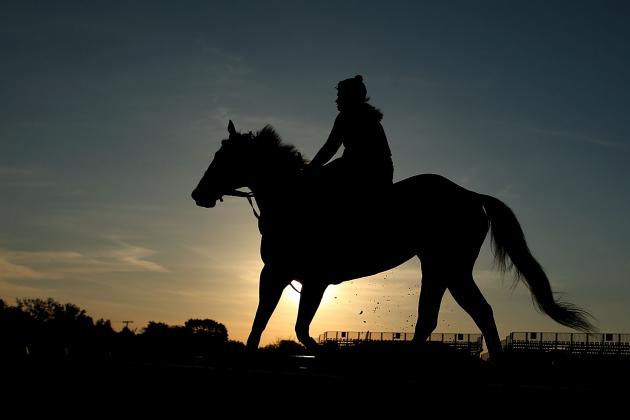 Matthew Stockman/Getty Images
The Preakness Stakes is Saturday
With the Preakness Stakes looming, the racing world is abuzz with the possibility that Orb could become one step closer to claiming the Triple Crown. Eight rivals have stepped up to dethrone the champion, and it will certainly be a memorable race.
At this point, final preparations have been made, and it is up to the racing gods to determine who will carve their name in the history books.
Here are some last-minute predictions on how the Preakness Stakes will shake out.
Begin Slideshow

»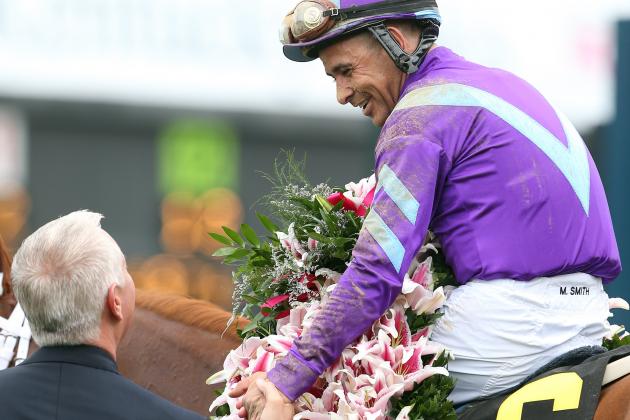 Matthew Stockman/Getty Images
Mike Smith will ride Will Take Charge
After the Kentucky Derby, two horses got significant rider changes. D. Wayne Lukas opted to replace Jon Court with Hall of Fame jockey Mike Smith, and Edward Plesa Jr. picked up John Velazquez, another Hall of Fame rider, for Itsmyluckyday in place of Elvis Trujillo.
Now, Court and Trujillo are both fine riders and have strong resumes of their own, but Smith and Velazquez are legends in the making. No matter how you look at it, both horses are getting jockey upgrades.
Will Take Charge lost all chance in the Kentucky Derby when his momentum was stopped when he got caught in traffic. It is impossible to be too critical of a jockey's ride as they are making split second decisions with 1100-pound animals going 40 mph all around them, but the case could be made that Court made the wrong call in the Derby by not swinging him wide and letting him role.
Mike Smith is a big money rider. He shows up in major stakes races and wins. In the Kentucky Oaks, his ride aboard Princess of Sylmar from off the pace was a thing of beauty, and he should be a good fit for Will Take Charge.
Trujillo, on the other hand, did really nothing wrong in the Derby aboard Itsmyluckyday, but perhaps the change to Velazquez will improve his performance.
Matthew Stockman/Getty Images
Goldencents will likely be part of the fray early
With several horses that need the lead to do their best running, the pace is nearly guaranteed to be hotly contested. Though the Preakness, at 1 3/16 miles, is shorter than the Kentucky Derby, if the pace gets too sharp, the front-runners may be backing up early.
Titletown Five is looking, on paper, like he may be a rabbit for Will Take Charge. If he is able to engage Goldencents early and soften him up, it may set the race up perfectly for his stablemate, Will Take Charge, from off the pace or even Oxbow, his other stablemate who can also close.
Whether or not the pacemakers are able to stick around at the end remains to be seen, but the early fractions should be honest.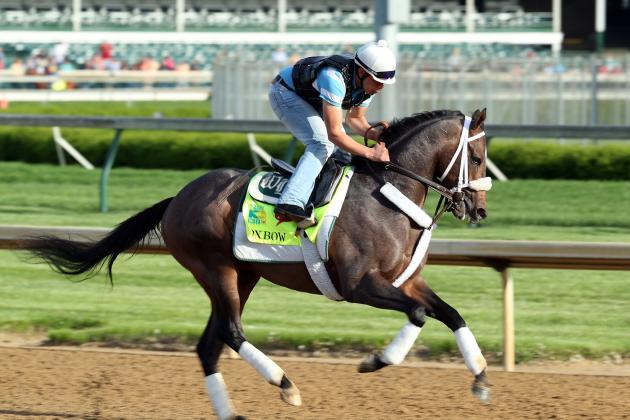 Andy Lyons/Getty Images
Oxbow may be due for a bounce
Despite the powerhouse, Hall of Fame tandem of Gary Stevens and D. Wayne Lukas teaming up to tackle the second leg of the Triple Crown, Oxbow may be up against it here.
This colt ran a tremendous race in the Kentucky Derby to finish sixth after being a part of the early pace. Over such a demanding, sloppy track, his game effort to hang tough at the end may have taken a lot out of him. This colt has had a tough spring with bad trips and strong efforts and may regress in a big way.
Though he has the speed, stamina and class to hold his own with this group, he is due to bounce, and this may be the race where he does just that.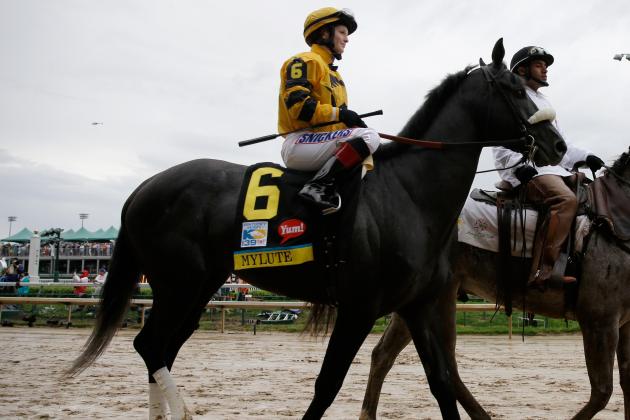 Rob Carr/Getty Images
Mylute and Rosie Napravnik
Mylute, off of a fifth-place finish in the Kentucky Derby, was installed as the 5-1 morning-line favorite for the Preakness Stakes. For a horse with a record as spotty as his is, that short of a price makes him easy to bet against.
Because of the local connection with jockey Rosie Napravnik, this colt is likely to get even further attention at the windows. To Maryland racing, she is a household name and rapidly becoming one to a national audience as well. At only 25-years-old, she is a star on the rise in the sport and began her career racing at Pimlico.
Regardless of how talented Napravnik may be, Mylute has a tough task here. His performance improved significantly in the Derby because of the off track, and he was able to pick up the pieces and close after the pace collapsed. He will be overbet and has a better shot of not hitting the board than he does of winning.
Departing has too much going for him to overlook.
He has a tremendous pedigree, a near flawless race record and comes into the Preakness well-rested. With many of his rivals on a two-week turnaround, he has pointed to this race and is poised to peak here. Some of his competitors peaked two weeks ago and will find the short rest tough to overcome.
Though many of his victories came against soft competition and he defeated an obscure field in the Illinois Derby, he did face a legitimate field in the Louisiana Derby two starts back and held his own.
That race has held up and appears to have been a key prep for the Kentucky Derby with Revolutionary, Mylute and Golden Soul all running strong races in Kentucky.
He is a new shooter with a big chance.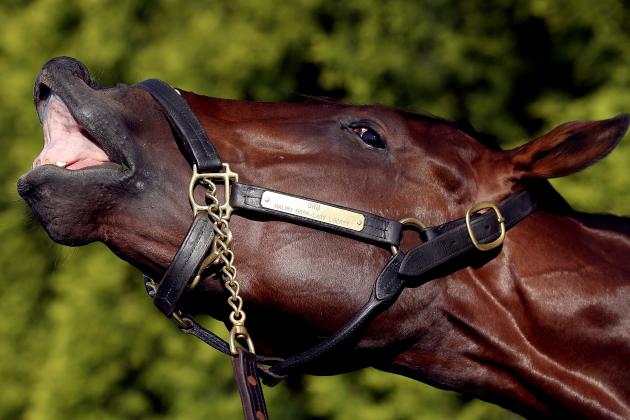 Matthew Stockman/Getty Images
Orb
Orb comes into this race with a target on his back and may face a slight hurdle from the inside post position. Regardless, at the end of the day the winner will be the defending Kentucky Derby champion, Orb.
Anything can happen in a horse race, but this colt has too much going for him to get passed at this point. He came out of the Kentucky Derby in exceptional form, and his workout on Monday in preparation for this race was an awe-inspiring performance.
In a race stacked with front-runners, he should get a sharp pace to run at and has half the number of horses to weave through as he did in the Derby. Joel Rosario seems to understand this horse very well and should have him in an ideal striking position.
One race down for the Triple Crown, two more to go.