Cincinnati Bengals: 5 Players Feeling the Most Heat Heading into Training Camp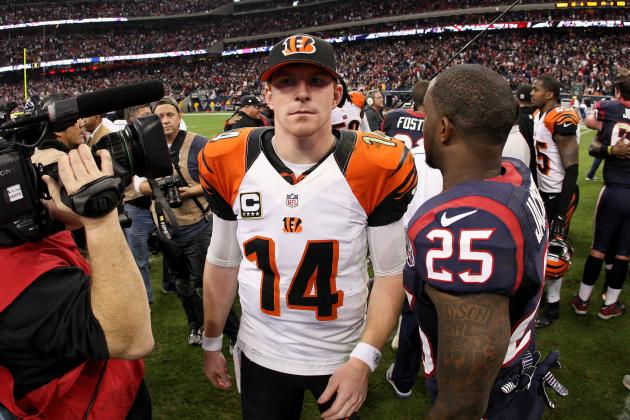 USA TODAY Sports
Bengals quarterback Andy Dalton will be under intense scrutiny as he enters his third season.
Last month the Cincinnati Bengals put together their fourth straight highly-touted draft class. And as a result, there is more competition than ever for one of the NFL's up-and-coming teams.
All of those new draft picks will naturally push incumbents for playing time. But it isn't only those players whose jobs are threatened that are feeling the most heat. The Bengals have several other players who need to vastly improve their play if they are going to continue to be valuable members of the team.
Who is feeling the most heat? Let's take a look at the top five players who need to step up their game this season.
Begin Slideshow

»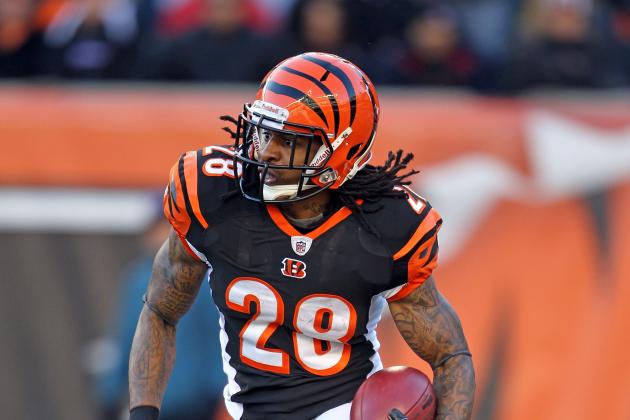 Andy Lyons/Getty Images
Bernard Scott
The speedy Scott was picked in the sixth round in 2009 after a stellar collegiate career at Abilene Christian (Texas) and was immediately tabbed as the steal of the draft.
But while Scott has had his moments, for the most part his Bengals career has been disappointing. He has been injured seemingly every year and has been unable to showcase that home run ability that was projected from him. His best season was two years ago when he rushed for 380 yards and three touchdowns.
Now, Scott's job is in serious jeopardy. The Bengals selected Giovani Bernard in this year's draft, and Bernard has already been penciled in as the No. 2 back. As a result, Scott is battling with Cedric Peerman for the third spot on the depth chart.
Scott may start the season on the "physically unable to perform" list, and as a result may not be able to even practice. That will make it even harder for him to hold on to a roster spot.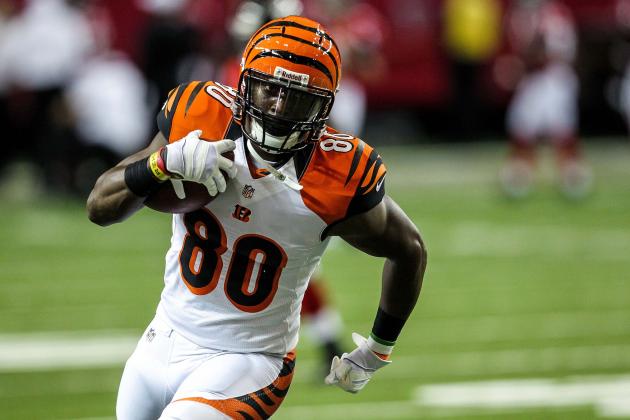 Daniel Shirey-USA TODAY Sports
Orson Charles
Like Bernard Scott, Orson Charles was considered a steal when the Bengals nabbed him out of Georgia in the fourth round last year. He is big and fast and was supposed to team with Jermaine Gresham to form an impressive one-two punch at the tight end spot.
But Charles' production was negligible in his rookie season. Despite several chances, he was not able to carve out a spot for himself and caught only eight passes for 101 yards.
Charles was feeling plenty of heat before the Bengals took Notre Dame playmaker Tyler Eifert in the first round this year. Now, Charles will need to up his game to beat out veteran Alex Smith just to make the team.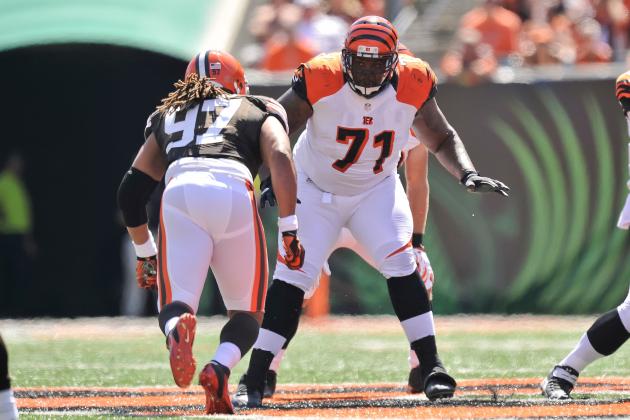 Jamie Sabau/Getty Images
Andre Smith
The Bengals spent a high No. 1 draft pick on the former Alabama star several years ago, and after a rough start he developed into one of the better right tackles in the league.
Smith, along with fellow starters Andrew Whitworth, Kyle Cook and Kevin Zeitler, helped form one of best offensive lines last season. He was a free agent this offseason, but the Bengals decided to bring him back on a three-year deal.
There are several who feel that Smith's nice 2012 season was just the product of him being in his free-agent year, and that as soon as he got a new contract, his play would drop off considerably.
If Smith can maintain his level of play, he will be a serious weapon for the Bengals as they make a run at a third straight playoff berth. It's up to him to prove he is the player Cincinnati hopes he is.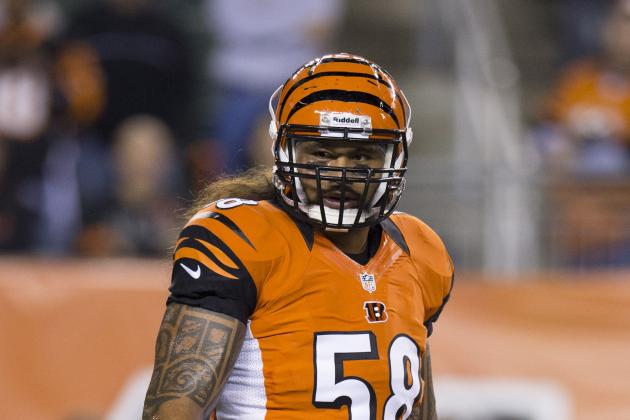 Greg Bartram-USA TODAY Sports
Rey Maualuga
No player has been the target of the fans' ire more than Maualuga. There were some that felt Maualuga was the best of a stellar linebacking corps at USC, but former teammates Brian Cushing and Clay Matthews have passed him by.
Maualuga hasn't been nearly as bad as some fans believe. He had 122 tackles last season and has been the definition of a solid, average NFL linebacker.
But that's the problem. Maualuga was drafted to be a playmaker, but instead has not shown that ability with only a total of three sacks and six forced fumbles in four seasons. He was a free agent this season and the Bengals re-signed him, but he will need to take his game to the next level if he wants to stay in the team's future plans.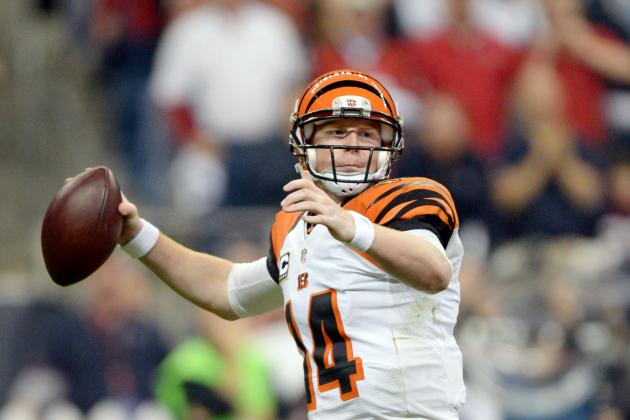 USA TODAY Sports
Andy Dalton
It's hard to find fault with what Andy Dalton has accomplished in his first two years in the league.
He has led the Bengals to back-to-back playoff berths, the first time that has happened since the early 1980s, and he joined Peyton Manning and Dan Marino as the only guys who have thrown 20 touchdown passes in each of their first two seasons.
But while Dalton has been good, there have been questions as to whether or not he is capable of taking the Bengals to the next level. In two playoff starts, both against the Houston Texans, Dalton has thrown four interceptions and zero touchdowns. He also is 1-3 against both Pittsburgh and Baltimore, although he did beat the Steelers to clinch a playoff berth last season.
Despite all of the good he has done, Dalton will be judged by his playoff victories, just like every other quarterback in the league. The team has taken pains to improve the players around him, and because of that the Bengal facing the most heat this season is Dalton.