WWE Extreme Rules 2013: John Cena vs. Ryback: 5 Bold Predictions for WWE Extreme
Photo Courtesy WWE
Extreme Rules is one of those pay-per-views that you can't quite predict. By nature, Extreme Rules is designed to be, well, controlled chaos. Ryback vs. John Cena for the WWE Championship should be exactly that.

Rules that usually are only broken when the referee is distracted are broken right in front of the referee. And in a Last Man Standing match, which is the match that John Cena and Ryback will have against each other, the only way to win is to destroy your opponent so badly that he can't answer a ten-count.

Here are five bold predictions for the match between Cena and Ryback.


Begin Slideshow

»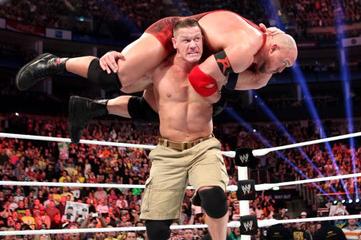 Photo Courtesy WWE
OK, so I know, this isn't really a bold prediction, per se. But Cena isn't exactly as hurt as people thought he was. And after he spent more than a year without the WWE Championship, it's not likely he loses so soon after winning.

But even though Cena should win, I don't think we'll see Super Cena. But more on that later.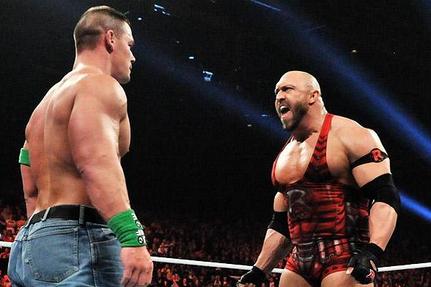 Photo Courtesy WWE
When John Cena is paired with the right opponent, the matches can be excellent. When he's partnered with the wrong opponent, the matches can be abysmal.

Cena and Ryback have never been in a one-on-one match against each other, so the chemistry between the two is unknown. But Ryback just put on a great match with Daniel Bryan. And while that was mostly due to Bryan, it's clear Ryback is getting better in the ring.

Ryback, since he likely won't win, will have to look very strong in this match. This match should be much better than people think.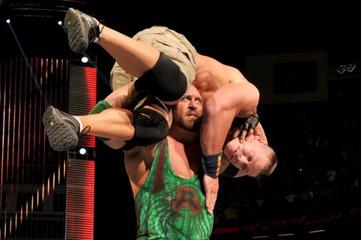 Photo Courtesy WWE
Ryback needs to win this match. He's lost big match after big match. But that won't change on Sunday. He's going to lose.

But in losing, Ryback need to have the match of his life. I think he will. Ryback is headlining a pay-per-view with John Cena, and the spotlight can not be brighter.

With that pressure, Ryback will, in fact, rise to the occasion. He has to. If he doesn't, you can bet he'll be headed down to the mid-card, where some think he belongs. Ryback has no choice but to have a great match.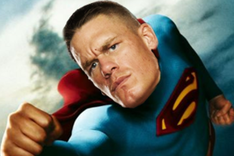 Photo Courtesy sltdwrestling.co.uk
Don't expect to see Super Cena this Sunday, because he won't be showing up. While I predict Cena will win this match, he'll have to earn it.

Ryback will give Cena a run for his money, and probably dish out more punishment. I don't think that Cena will win this match clean, though.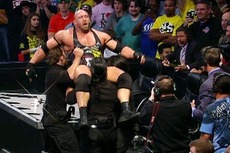 Photo Courtesy WWE
There is no doubt that someone will interfere in this match. It could be The Shield, but that would almost be too expected.

That said, there really isn't anyone out there that has legitimate beef with either wrestler more than The Shield. So while it may not be a sure-thing, expect The Shield to, yet again, interfere in a Ryback match.