Buffalo Bills: 5 Big Questions Heading into Camp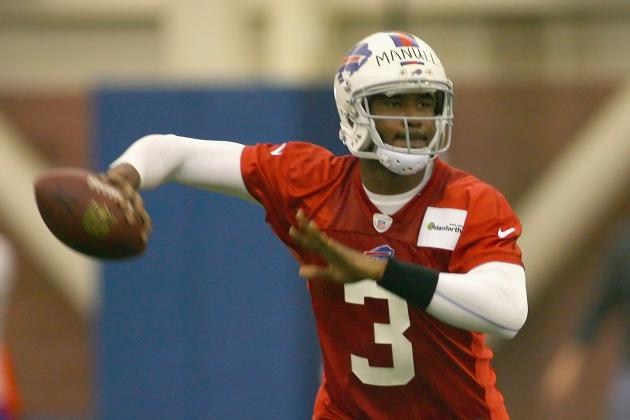 Rick Stewart/Getty Images

The Buffalo Bills are in the midst of OTAs with a new coaching regime that hopes to usher in a new era and return the team to the top of the AFC.
The Bills will have a much different look both offensively and defensively in 2013, making this a very important training camp for the team.
From the coaching staff all the way down to the undrafted rookies, questions abound with this team.
Here are five questions which onlookers will be anxious to get answers to in training camp.
Begin Slideshow

»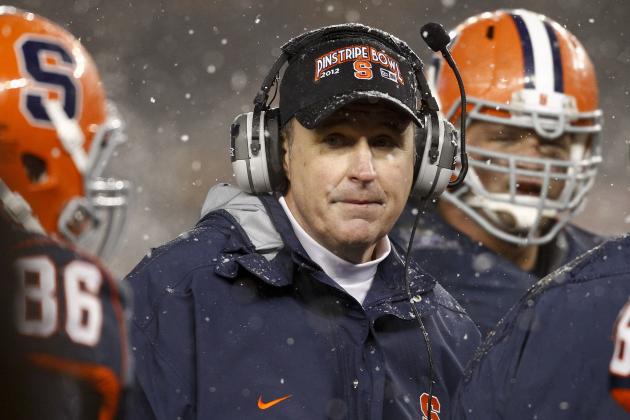 Jeff Zelevansky/Getty Images

After compiling just a 25-25 record at Syracuse University, Doug Marrone was hired (ESPN) as the 17th head coach of the Bills and the seventh since the glory days of Marv Levy.
While college coaching legends Steve Spurrier, Dennis Erickson and Nick Saban hold a 67-93 win-loss record in the NFL, the Bills feel Marrone will be different.
Some may have been surprised with the decision, but Marrone does have experience in the league, including serving as offensive coordinator from 2006-08 in New Orleans.
Marrone will have his work cut out for him in order to turn things around for a team that hasn't had a winning season since 2004 and hasn't made the playoffs since the 1999 season.
ESPN draft analyst Todd McShay strongly disagreed with the first draft choice Marrone ever made, quarterback E.J. Manuel. Marrone took a chance by selecting Manuel way above where he was projected to go. Bills fans might see a daring risk-taker in Marrone, and that may not be a bad thing.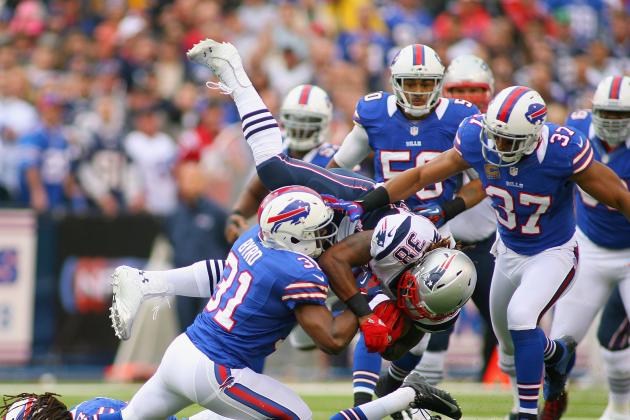 Rick Stewart/Getty Images

Defensive coordinator Mike Pettine will bring something new and unique to Buffalo.
Pettine must have seen something he really liked in Buffalo. After all, he left the same position with the New York Jets to accept the job. Maybe it was more to do with something he didn't like in New York?
Either way, Pettine has a very innovative defensive mind.
He probably won't employ a 4-3 or a 3-4 defensive base but will instead mix up his personnel groupings depending on the situation in the game.
This is a tactic that could be wildly successful—or disastrous.
The big question is, does he have the proper personnel in place to do what he wants to do?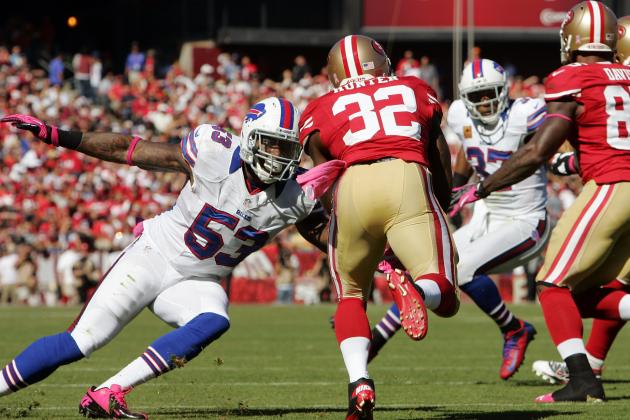 Brian Bahr/Getty Images

The Bills sorely need better production from this position.
Nick Barnett, Shawne Merriman and Kirk Morrison, who all played linebacker last season, are no longer with the team. This gives a new set of players a chance to carve a niche for themselves on defense.
Nigel Bradham is an exciting young player who tallied 57 tackles in 2012. Behind him is a lot of uncertainty.
The team selected Kiko Alonso in the second round of this year's draft. He will have a chance to start from Day 1.
Manny Lawson, a former first-round selection of the San Francisco 49ers, was brought in via free agency after spending the last two seasons in Cincinnati.
Lawson has never lived up to that first-round potential, but he does have 331 tackles and 18 sacks over his career. In the right defense, he could be a very valuable piece.
Will the team get solid production out of these three players, or will it have to look further down the depth chart?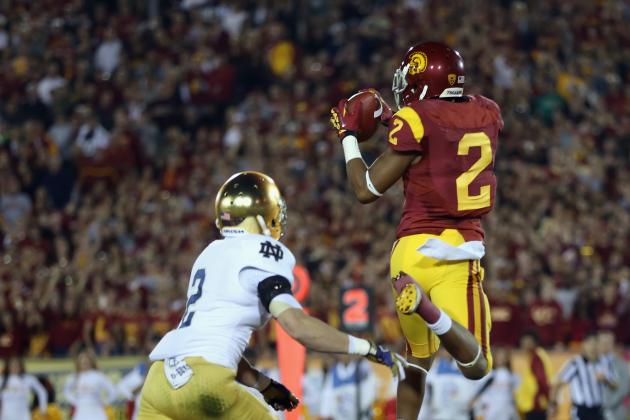 Jeff Gross/Getty Images

Along with E.J. Manuel and Kiko Alonso, the Bills took aim at improving their wide receiving corps as well as their defensive secondary in the 2013 draft.
They were able to get Robert Woods, the all-time leading receiver in USC history, in the second round. In the very next round, they snagged Marquise Goodwin out of Texas.
Later in the draft, they took defensive back Duke Williams out of Nevada followed by Clemson's Jonathan Meeks.
Florida State kicker Dustin Hopkins was drafted in the sixth round, and tight end Chris Gragg out of Arkansas closed out their draft class.
This was a solid draft for the Bills, one they could look back on in several years as the start of a new era.
Williams and Meeks should see time in nickel and dime packages, at the very least.
Gragg gives the team another player who can stretch the field while becoming a great complement to starting tight end Scott Chandler.
Hopkins will push veteran Rian Lindell in camp and have a very good chance of winning the kicking job.
But the guy Bills fans should be most excited about is Woods. Whether it's Manuel or Kevin Kolb who plays quarterback this coming season, Woods will be one of their best friends.
He is a great route-runner with tremendous hands. He can bail a quarterback out by making some incredible catches. Expect big things out of Woods.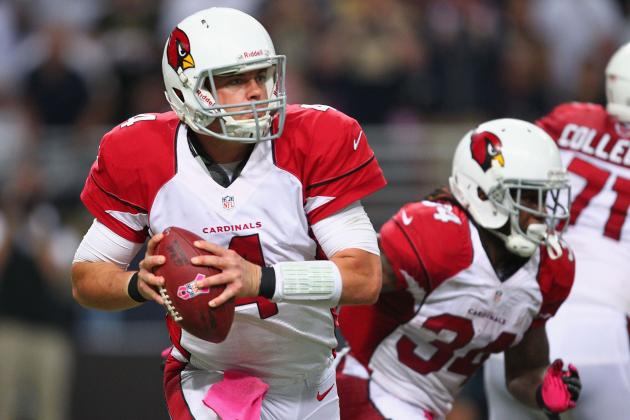 Dilip Vishwanat/Getty Images

This will be the most frequently asked question in Buffalo this offseason. That is, until Marrone decides on a starter.
Kevin Kolb had a very unpleasant tenure in Arizona, but he seemed to have new life in the NFL when the Bills signed him (ESPN) in early April. Just a couple weeks later, they selected Manuel in the first round.
Manuel is obviously the player the organization feels is the quarterback of the future. The question is, how long will they hold back on cutting him loose?
If Manuel gets a good grasp of the offense in camp, he should be the opening day starter. If he isn't ready, the team has Kolb or another veteran, Tarvaris Jackson.
Many fans may feel that it will be detrimental to insert a rookie right off the bat if the team isn't going to be competitive. But the Bills had a vision when they made him a first-round draft choice, and it isn't likely they'll be too patient with waiting to put that plan in action.
Unless the veterans play lights-out in camp and preseason games, expect Manuel to be under center in the season opener.