SvR Meets B/R: A New Champion Is Crowned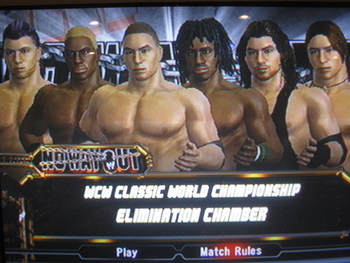 The series thus far has seen six of our resident B/R writers introduced as WWE superstars.
We've seen Shane Howard as Kofi Kingston off to a 2-0 start, having never been pinned yet.
We've seen JLB as The Undertaker extremely impressive, winning two bouts in two minutes or less, though having one moment of weakness to an equally opportunistic Ross.
We've seen CB and AkD do battle on three separate occasions, with the lone win between them coming to CB.
All this aside, I decided to throw the first six superstars in an Elimination Chamber Match, with the winner recieving the Tri-Branded WCW World Heavyweight Championship.
The odds for what place each superstar would enter the match was determined by what rank they finished prior to the match, based on winning percentage.
The No. 1 seed therefore only had their name thrown into the drawing once, while the last place had it thrown in six times, thus making it harder to draw a top seed earlier. Who would be the first champion of virtual B/R?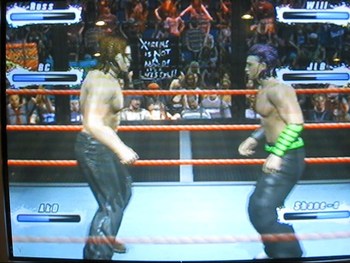 Will Howard and Ross start off the match as the number 1 and 2 entrants, respectively.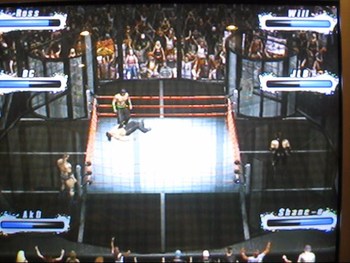 *Cue Gong*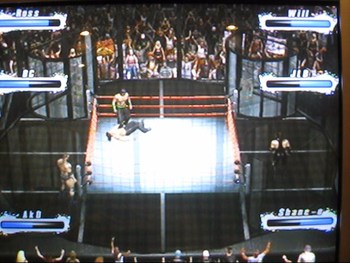 JLB enters the match No. 3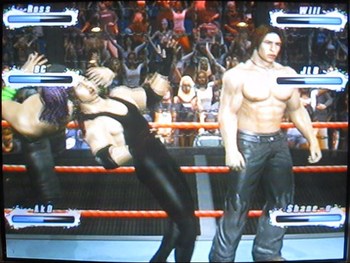 Ross quickly hits the Twist of Fate on JLB. Retribution for his earlier loss to JLB, maybe?
The Gold Standard enters the match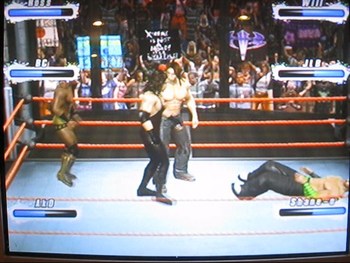 The sixth seed AkD makes a surprising entry as the No. 4 seed.
BOOP BOOP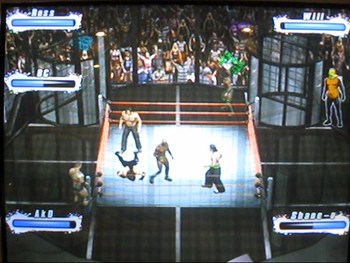 Shane enters the match fifth with high expectations.
BOOP BOOP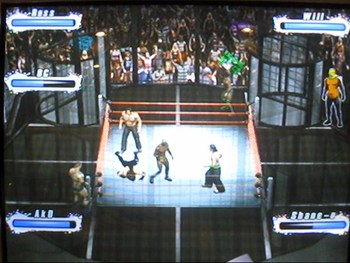 Shane enters the match 5th with high expectations.
A Second Twist of Fate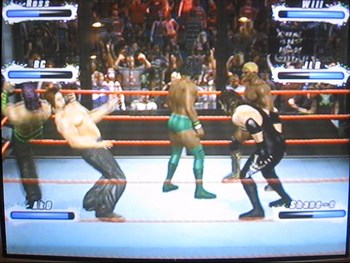 Ross hits his second Twist Of Fate, this time on Will Howard
Revenge is a dish best served cold...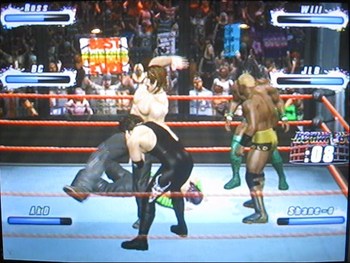 Will Howard hits the Moonlight Drive on JLB, gaining revenge for a past loss.
One Enters....One Leaves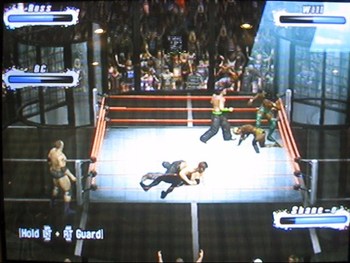 JLB and CB never see each other in the match. JLB is quickly eliminated following the Moonlight Drive from Will Howard, and CB enters the match in the final position.
The People.....meet Shane Howard...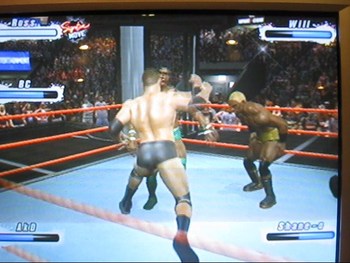 CB renews his latest rivalry hitting Shane with the People's Punch.
Will Howard thrives after hitting a Springboard Elbow Drop on Ross.
Will Howard thrives after hitting a Springboard Elbow Drop on Ross.
Gold Standard taken to School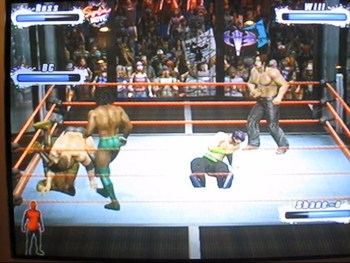 CB quickly eliminates AkD with a school-boy roll-up.
Ross steals a pin on Will Howard following a huracanrana. This leaves three entrants in the match, Shane, CB and Ross, who entered the match in the starting two.
Jamacian Shane Crazy hits ROCK BOTTOM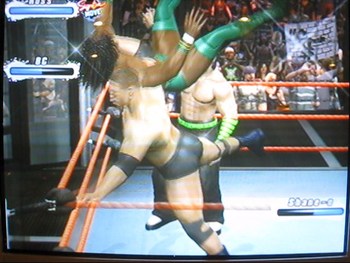 CB hits Shane with the Rock Bottom. Can this be enough to put away the Jamaician phenom for the first time?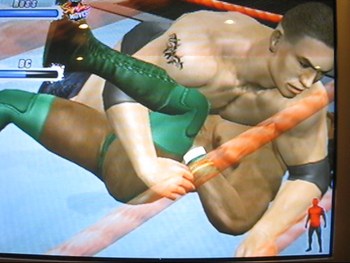 CB gets retribution for two losses to Shane, finally finding that elusive pin.
Ross too hits ROCK BOTTOM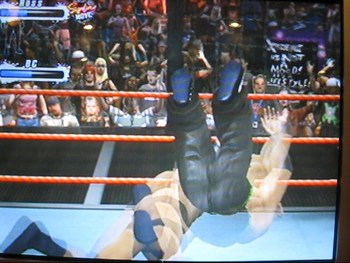 CB hits Ross with a Rock Bottom, his second of the match.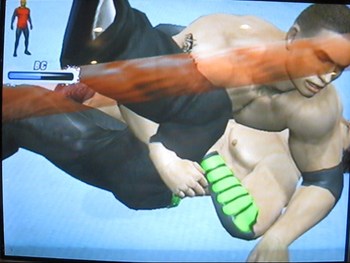 CB hits the pin on Ross following the Rock Bottom for the final pin of the match.
If Ya Smelllllll....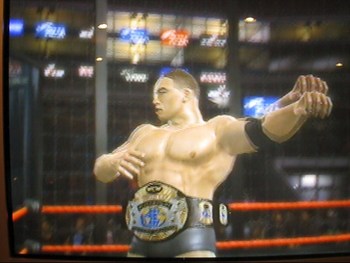 A new champion is crowned as CB wins the first title for virtual B/R, winning the WCW World Heavyweight Championship.
With single pins in this match counting towards losses, here are the standings following this match:
CB: 4-1-1
Shane Howard: 2-1-0
JLB: 2-2-0
Ross: 2-2-1
Will: 1-1-2
AkD: 0-3-1
This comes with the release that six new superstars will be release to begin the draft.
One superstar comes by a single-letter name, and he's comin to Getcha.
Another introduces B/R's resident "heel", and he hears voices in his head.
Then there's B/R's Most Valuable Player, and apparently Least Valuable CL.
Three other surprises await at the draft, stay tuned to find out.
Keep Reading