5 Things That Could Go Wrong for Miami Heat Between Now and NBA Finals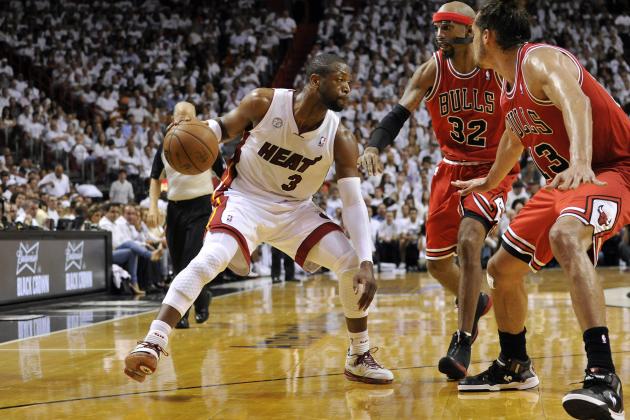 Steve Mitchell-USA TODAY Sports

With a five-game dismissal of the Chicago Bulls, LeBron James and the Miami Heat are still heavy favorites to advance through the Eastern Conference Finals to the NBA title round.
If they execute their game plan and stay healthy, they'll achieve that goal.
But don't be so quick to assume nothing could go awry on their cruise to the NBA Finals.
Whether it's injury, extracurricular activity or a team called the Indiana Pacers, there are several potential stumbling blocks for Erik Spoelstra's squad.
If you're asking, "What could possibly go wrong?" we have the answers.
Begin Slideshow

»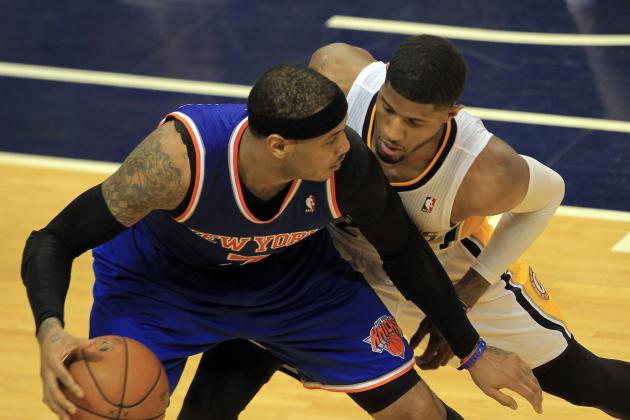 Pat Lovell-USA TODAY Sports

If the Indiana Pacers take care of business against the New York Knicks, Paul George will be ready to square up to LeBron James in the conference finals.
For the most part, George has done a magnificent job of hampering the efforts of Carmelo Anthony in the second round. In open space and in post-up situations, 'Melo has struggled against the NBA's 2012-13 Most Improved Player.
Of course, LeBron is a different animal and a better overall weapon than Anthony. But that doesn't mean George can't slow him down enough to contain Miami's offense.
If he can stymie James sporadically throughout each game, he will force others to be the playmakers, and that puts the Heat in a worse position.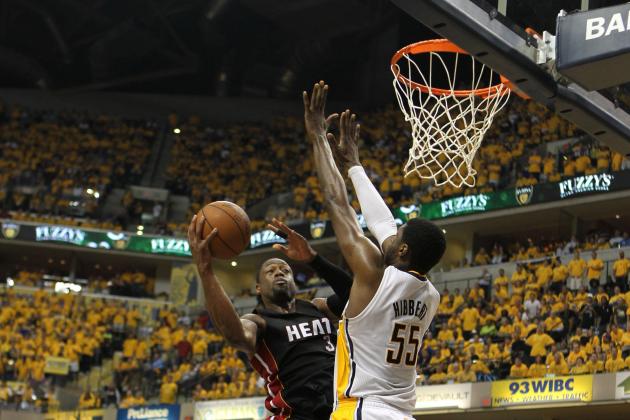 Brian Spurlock-USA TODAY Sports

The Miami Heat have just two players in their regular rotation who are 6'9" or taller.
The Indiana Pacers have four, including 7'2", 280-pound Roy Hibbert and 250-pound David West.
Frank Vogel's club gave Erik Spoelstra's bunch some serious problems in the 2012 conference semifinals, and it could do it again as a unit built to compete with the Heat.
Chris Bosh and LeBron James aren't going to get many easy opportunities in the paint, but offense might not be their biggest issue.
If Hibbert and West, along with bench bruiser Tyler Hansbrough, can pound the rock on the low block, Miami could get into some foul trouble.
Will it be enough to bounce the Heat from the postseason? Maybe. Even if it isn't, it's going to make Miami's trip to the finals a bumpy one.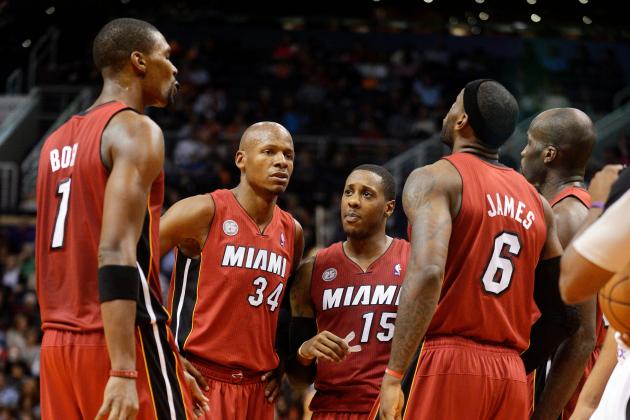 Jennifer Stewart-USA TODAY Sports

Erik Spoelstra's squad is one of the most cohesive units in basketball, but if things get dicey on the court in the conference finals, it could cause some counterproductive dissent and confusion.
Against the Pacers last spring, Wade and Spoelstra had a heated exchange after a rough stretch on the court.
It didn't adversely affect their fortunes in the series, yet it was an unwelcome distraction.
A breakdown in execution could lead to a confusion of assignments or roles. I don't foresee something major happening, but it does fall under the category of "things that could possibly go wrong."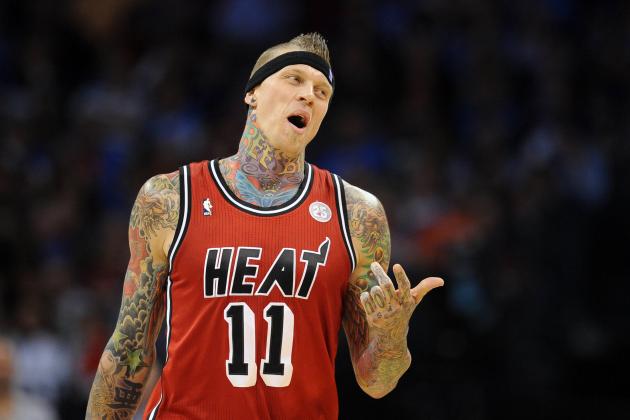 USA TODAY Sports

Thus far, the Heat have done a good job of keeping their cool and avoiding potential incidents.
Any time LeBron, Chris Anderson or Udonis Haslem has been involved in a tussle, Erik Spoelstra and company have been quick to prevent potential infractions.
What if things get out of control too soon?
An errant elbow by Anderson or a couple of quick technical fouls by James could cost the Heat valuable production.
Any severe extracurricular activity would result in suspensions and could jeopardize the series.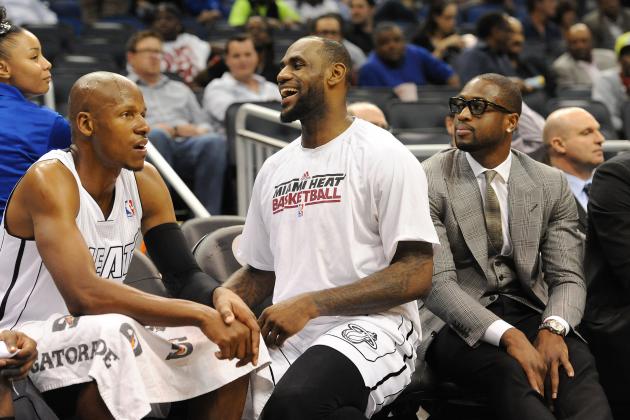 Gary Bogdon/Getty Images

An absolute worst-case scenario for the Heat would be a rash of injuries. Potential disasters include:
Dwyane Wade's knee implodes
Wade has already been noticeably limited by his knee this postseason, so it's not far-fetched that he could develop some season-ending problems.
Foul on LeBron goes awry
James draws the most unique defensive attention in the league due to his strength and athleticism. During his frequent trips to the tin, he opens himself to hard fouls, including flagrant ones to prevent attempts. If one of these rough fouls goes wrong, almost anything could happen.
Veterans break down
Guys like Udonis Haslem, Shane Battier and Ray Allen have endured their bumps and bruises this season, and they're not spring chickens. Hamstring pulls and sore knees aren't the worst types of injuries, but they would weaken the Heat as a whole.