2014 College Football Recruits Whose Decisions Will Come Down to the Wire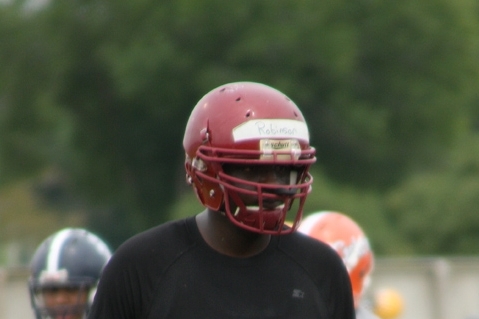 247Sports
Some recruits choose to go through their recruitment quickly and make early decisions. Others choose to take the process slow, and their decisions last to the 11th hour.
This year, recruits like Da'Shawn Hand, Trevion Thompson, Damian Prince and Lorenzo Carter will probably hold off until the end in regards to their decisions. Although recruits can pull the trigger on a decision at anytime, the following players will more than likely have us waiting until the last minute.
Here some top 2014 recruits whose decisions will come down to the wire.
Player evaluations are based on review of tape at Scout.com, Rivals, 247Sports & ESPNU.

Begin Slideshow

»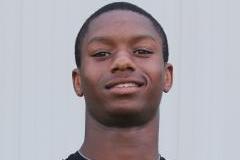 247Sports
Mixon's decision is going to be a close call, as the big RB has many offers. He can go play in any BCS conference he wants, and picking a favorite to land him is tough.
Mixon could end up at several places, ranging from USC to UCLA to Cal to even Michigan or Alabama. The race to land him will be fierce, and his decision (whenever he makes it) will come down to the wire.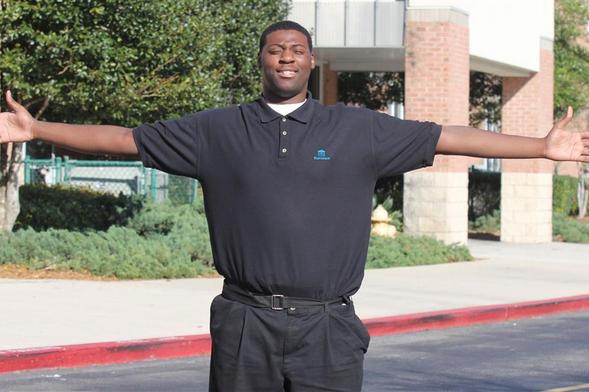 247Sports
No player has risen up boards since the start of the 2014 cycle faster than Sharpe. From Florida, the 6'7", 288-pound OT is a great athlete.
Sharpe has quick feet, great agility and the potential to be an elite LT in college. His decision will likely boil down to between Florida and Florida State.
With his close relationships to both school's coaching staffs, Sharpe will wrestle with the decision until the end.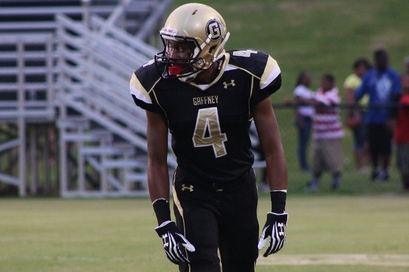 247Sports
There was a feeling Davidson would commit to South Carolina this spring, but that has yet to happen. Now, ESPNU says a national signing day decision is more in play.
Davidson still is predicted to sign with the Gamecocks. Even though Steve Spurrier may have to wait until February 5, 2014 to get Davidson's good news, Spurrier will be more than happy to go down to the wire to land the talented WR.
247Sports
The 6'4", 295-pound Taylor's recruitment is going to come down to Ole Miss vs. Mississippi State vs. Alabama. He's going to have to weigh the decision between the in-state Egg Bowl schools or mighty Bama.
His decision could go in any of those three directions, and all three schools probably feel good about their chances right now. Taylor's recruitment will be interesting to track.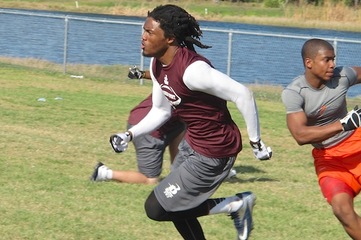 247Sports
One of the best WR prospects in this year's class, Lane has a 6'2", 193-pound frame with good speed and great hands. He's from Florida, and ESPNU reports Miami and Alabama are his leaders.
This decision is not going to be an easy one, as Lane could be a candidate for early and significant playing time at hometown Miami.
However, Alabama is the premier program in the country right now, and playing against SEC competition is always an allure for recruits.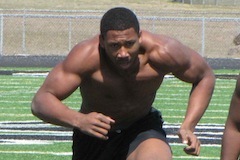 247Sports
Garrett could go anywhere in the country, and he told ESPNU there is no leader for him. He's such a talented DE prospect at 6'5", 247 pounds that any program will do back flips if they land him.
From Texas, Garrett could sign with Texas, Texas A&M, Oklahoma or an SEC school. TCU is also in the picture, so really Garrett can go in many different directions.
Whoever lands him will barely beat out the other suitors.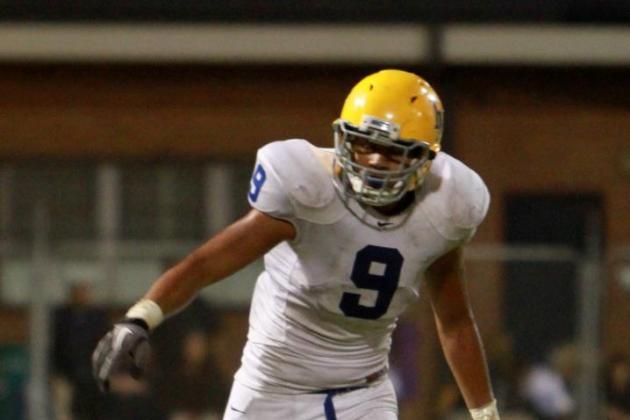 247Sports
Luatua's brother Isaac plays for Alabama, and the Tide coaches want Tyler in Tuscaloosa, too. However, USC and Notre Dame are also key schools to watch in this race.
Luatua's decision is going to be tough, as joining his brother at Alabama, staying home to play for USC or going to play at Notre Dame are all great options.
He can't go wrong with any of those choices, which is why his final one will go down to the wire.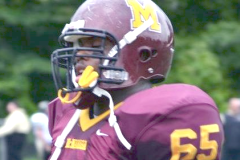 247Sports
Prince recently told Scout.com that his decision will not be made until national signing day. So that is clear indication this decision will come down to the wire.
The big 6'7", 310-pounder has key suitors such as Maryland, Alabama and Florida State among others. The Terps will hustle all cycle long to keep him home, but Bama and the Noles pose daunting threats.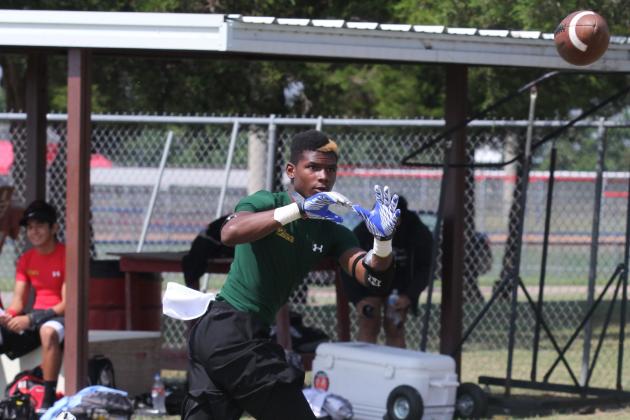 247Sports
This decision could go down to the wire because Cannon doesn't appear to be very consistent with his recruitment. He's impressed by all of his suitors, and the official visit process could be critical in his recruitment.
Baylor, Oklahoma, Texas A&M and Texas Tech are programs to monitor closely for the quick WR. The school that Cannon commits to and signs with probably will not know until he announces.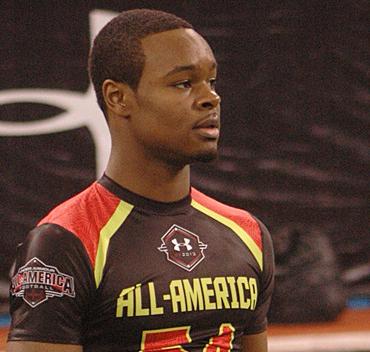 247Sports
Hailing from North Carolina, Thompson has a 6'3" frame and is a quicker than fast athlete. He has a large strike zone and can go up for balls well.
Clemson could be the school to beat right now, but Ohio State is a threat among several other schools. The key person in Thompson's recruitment will be his mother, so look for schools to go down to the wire trying to sell their programs to him and her.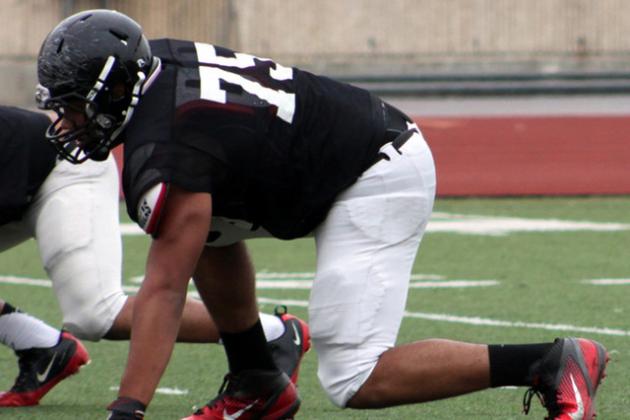 247Sports
Thomas is a 6'3", 256-pound DE who is on track to develop into a 3-4 DE more than a 4-3 end. He's stout and strong against the run, can set the edge and has good power.
Texas is a school to watch for Thomas, but the Longhorns usually like to have players commit to them by the end of the summer. Thomas doesn't seem to be on pace to make an early decision.
Stanford, Arkansas, Alabama and Oklahoma also could be in a good position to land him. ESPNU says he's wide open, which means this is going to be a close and lasting race.
247Sports
One thing that appears set in stone about Carter's recruitment is that he will play in the SEC. Where he is going to play is the key question.
Right now, Alabama looks good, but Georgia and Florida also are great options. The 6'6", 232-pounder is an athletic specimen who has a very high ceiling.
Standing up as a 3-4 OLB is an option that could appeal to Carter, which is offered by three of his key suitors. He can't go wrong with any program he picks, so this will be a wire decision for sure.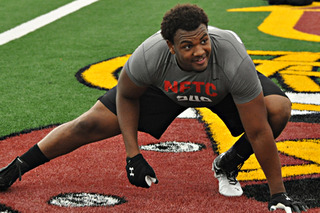 247Sports
Brown is the top DT in the country and has an explosive skill set. He's 6'4" and will weigh more than 295 pounds as a freshman.
His power and quickness are impressive, and Brown seems to have a good head on his shoulders. He's from Virginia, and the two in-state schools could be in store for a showdown.
Brown could decide to join fellow Virginia native Quin Blanding in Charlottesville at Virginia. Then again, playing DT for Bud Foster at Virginia Tech is also alluring.
His decision probably is not going to come for quite some time and will last until the final moments of this cycle.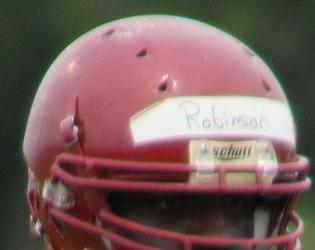 247Sports
The 6'6", 335-pound Robinson's recruitment is a two-school SEC standoff: LSU vs. Alabama.
He's from Louisiana, and his father, Steve Foley, played in the NFL. Robinson is a great athlete and plays with excellent knee bend at the LT position.
The Tigers and Crimson Tide are two premier programs in the premier league in college football. Both staffs will stay on Robinson hard, and his decision will be a very tough one.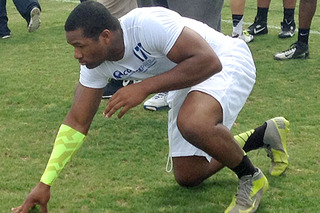 247Sports
Hand is the nation's best DE prospect and, depending on the publication, the No. 1 or No. 2 overall prospect in the country. He's 6'5" and weighs more than 245 pounds. Hand has great quickness and power.
His offer sheet is vast and long, yet Michigan and Virginia Tech have ascended to the top (247Sports). It would be surprising to see Hand make a decision before the summer, and him waiting until National Signing Day is the more expected move.
Michigan has impressed him, but so have the Hokies, who also offer him the chance of staying in his home state. Hand has a difficult and life-altering decision to make, which will go down to the wire.
Edwin Weathersby is the College Football Recruiting Analyst for Bleacher Report. He has worked in scouting/player personnel departments for three professional football teams, including the New York Giants and Cleveland Browns.