Preakness 2013: 10 Betting Tips from a Handicapping Expert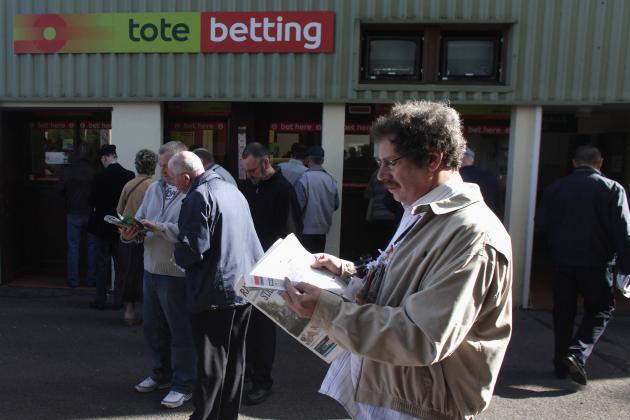 Julian Herbert/Getty Images
Place your bets!
The Preakness Stakes is not in the same league as the Kentucky Derby as a pure betting opportunity. Few things in the world are.
With up to 20 betting interests to choose from, the Kentucky Derby often delivers phenomenal payouts even when logical horses win. This year was a perfect example, with the completely logical Orb keying a $981.60 exacta when Golden Soul got up for second.
The Preakness field is limited to 14 runners, and this year just nine are entered. Form entering the race largely has been established in the Kentucky Derby, so the Preakness runners are known quantities tested two weeks prior in what is called "the greatest two minutes in sports."
The Preakness rarely has, and it is not a race for, major upsets. Since 1984, the two highest-price winners were Bernardini, who paid $27.80 for a $2 win bet in 2006 when Kentucky Derby hero Barbaro broke down at the start, and Shackleford, who paid $27.20 in 2011.
Yet, it is a day to get into the spirit of things, and gambling is part of the package. There are still ways to open your wallet and not only have fun but make money.
Here are 10 betting tips to make for a more satisfying Preakness.
Begin Slideshow

»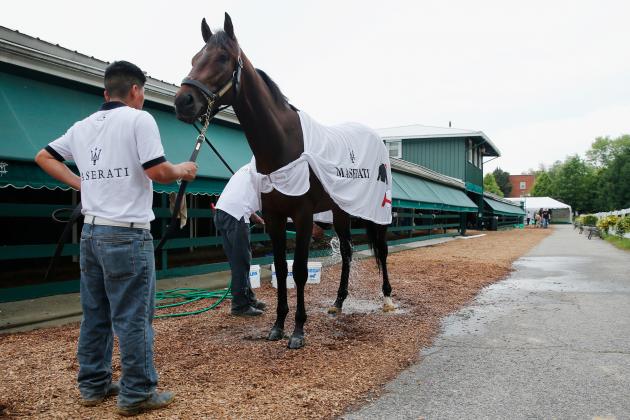 Rob Carr/Getty Images
Orb.
If you want to shoot for a big payout but not spend a lot of money, the multi-race exotic wagers might be the best way to go.
In the Pick 3, bettors must pick the winners of three races in a row. In the Pick 4, it's a more difficult four races.
Playing the Pick 3 that leads into the Preakness Stakes can be lucrative. In 2010, Lookin At Lucky won the Preakness as the second betting favorite in the race, yet the $2 Pick 3 paid $1,643 because long shots came in before he did.
Pick the horse you think will win the Preakness Stakes, and then play the Pick 3 that begins two races prior. Throw in some long shots in the first two legs of the wager, and then only use your Preakness horse in the final race.
Another nice thing about multi-race exotics is that when you hit the first leg, you don't have to bet the next race because you're already in action because you're alive in the Pick 3. You can actually cut down on how much you wager during the day by playing these types of bets.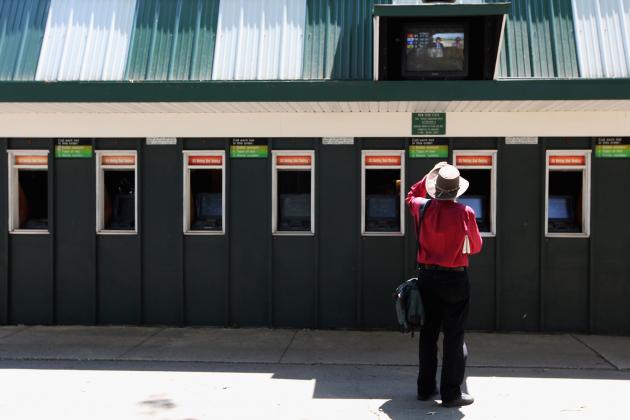 Jamie Squire/Getty Images
9. Play the superfecta
People are very willing to bet on the lottery or Powerball but don't take the opportunity offered by the superfecta, a wager in which you pick the top four finishers of a race in order.
The payoffs may not amount to millions, but your chances are better. Why? Because you get to choose the horses you like instead of just being passed randomly selected numbers
If you like a horse to win the Preakness, put him on top of a superfecta ticket, and then put a couple horses in the next three slots.
The beauty of this bet is you can get a ticket for as little as 10 cents, so you can add a lot of horses to your ticket.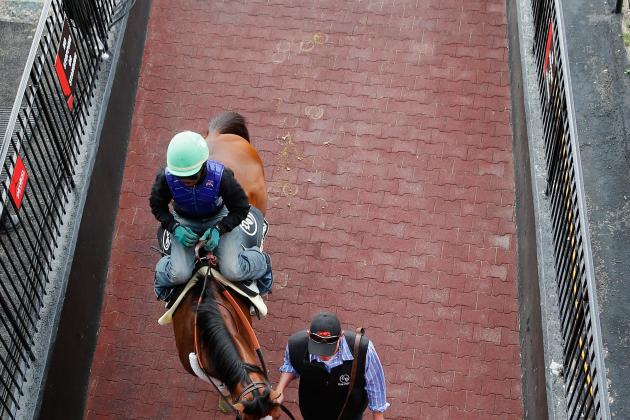 Rob Carr/Getty Images
Pimlico.
Normally, the lines at the racetrack are not long because most fans these days are betting from home on computers. On Preakness Day, the lines are huge.
Fans can wait sometimes up to 30 minutes to make a bet, and people who know what they are doing do not want to be stuck behind someone who doesn't with a minute until a race goes off.
As a common courtesy, it is wise to know exactly what you are going to do when you're going to wager.
A good rule is this: Tell the mutuel teller, in this order, the race number you are betting, the track name, the dollar amount of your wager, the type of wager and the numbers of your horses.
Never give them the name of your horses. Everything is done by number.
Here is a cheat sheet that can help a litlte bit, but do not be afraid to talk to people at the races who actually appear to know what they are doing. Racing fans love to spread the gospel for their sport and turn on new fans.
Rob Carr/Getty Images
Orb wins the Kentucky Derby
Favorites win approximately 30 percent of the time, according to ace Pimlico handicapper Frank Carulli. If this is so, favorites lose 70 percent of the time.
Yet a .300 hitter in baseball is considered the best in the game, and so too in horse racing.
No one should bet all the favorites because they will wind up a loser, but betting on a few select favorites can be lucrative.
Many horseplayers "shop" for value, that is they look for horses they believe have a better chance of winning than their odds would suggest. But if you think Orb is going to win the Preakness, what is so wrong with betting him at odds of 1-1?
If he wins, for every $2 bet you will receive $4 back. That's a good deal on a horse that conceivably could be overwhelmingly better than his opposition.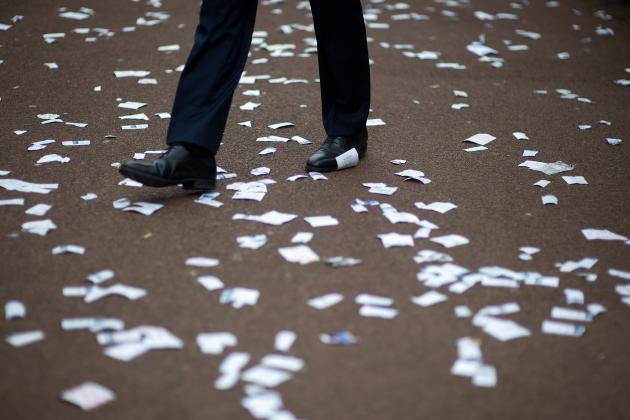 Alan Crowhurst/Getty Images
Losing tickets.
A gut reaction of any fan after their horse loses is to tear up losing tickets or dramatically toss them into the air.
Bad idea.
Until the race is declared "official" on the tote board by the track stewards, anything can happen. A jockey, who has galloped out to the back side of the track, can return and file an objection against another rider for interference. The stewards, up in their booth above the track, can watch a race and then the replay and see a violation that needs review. They will light up a sign that says "Inquiry" on the tote board.
Horses that are placed in any position can be disqualified and moved to last place, and that includes the winner. Your horse, that you believed had lost, can be elevated into a winning spot.
If your tickets are floating around in the wind of a racetrack filled with more than 100,000 people, you are not going to find them.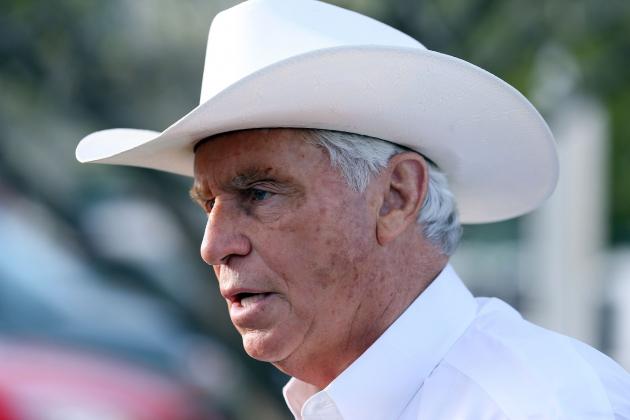 Andy Lyons/Getty Images
Hall of Fame trainer D. Wayne Lukas
There is no law that you have to bet on the Preakness when you're at the track on Saturday.
The first race on the card begins at 10:45 a.m.; the last, the race after the Preakness, is scheduled to go off at 7:08 p.m. There is a lot of to choose from.
In recent years, racetracks have pulled out all the stops to stack their major race day with as many lucrative stakes races as possible.
Races that used to stand alone as the head of their own big day now are tasty appetizers for the big event, in this case the Preakness.
So, you will have an opportunity, for example, in the 11th race to bet on some of the best turf horses in the country in the Grade 2 Dixie Handicap.
This, quite simply, is one of the grand old races in the country. How old? They ran the first one in 1870.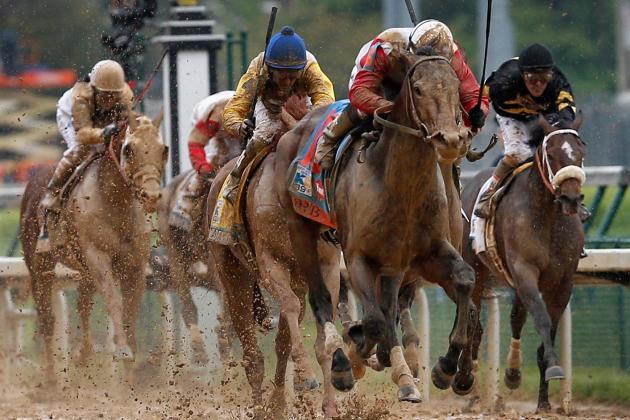 Rob Carr/Getty Images
Joel Rosario wins the Kentucky Derby on Orb.
Hot jockeys get put on hot horses. When trainers perceive that a rider will give them an advantage, they will go out of their way to secure their services.
Jockeys are represented by agents, and when an agent has the No. 1 rider in the country, a trainer will have to tell a pretty convincing story to get the rider on their horse.
Joel Rosario, at this moment, is the top rider in the country, and his agent is the great Ron Anderson, who has guided some of the greats in the game, including Hall of Famer Jerry Bailey.
Rosario, through Wednesday, had won 137 times in 566 starts this year with purse earnings of more than $7.9 million.
It might not be a bad idea to follow Rosario's exploits on Preakness Day, and bet his other horses besides Orb.
The incredible, late Maryland handicapper Clem Florio had a great rule: If the leading jockey is on a horse whose odds are 10-1 or higher, bet.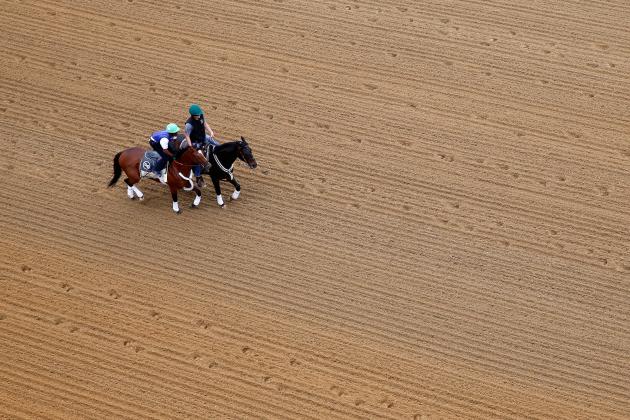 Rob Carr/Getty Images
Preakness contender Goldencents
A long day at the races can grind a bankroll into dust. Lines at the ATM can be agonizingly long, and the service fee will run you $4.25 at Pimlico. When you are losing, you might feel the temptation to chase your money and get it back.
In the feverish excitement of the big day, you might be down to a few dollars by the time the Preakness rolls around. You might be tempted to get more money. You might also be tempted to bet the winning tickets you tucked away in your pocket.
Don't do it.
The best thing you can do is bring to the track only the amount of money you can afford to lose and stick to that for the day. Judiciously focus on the bets you think are your best of the day and attack those. If you want a little action on a race you know nothing about, bet $2 like almost everyone else in the house.
No need to be a hero. Just get home without having blown the mortgage.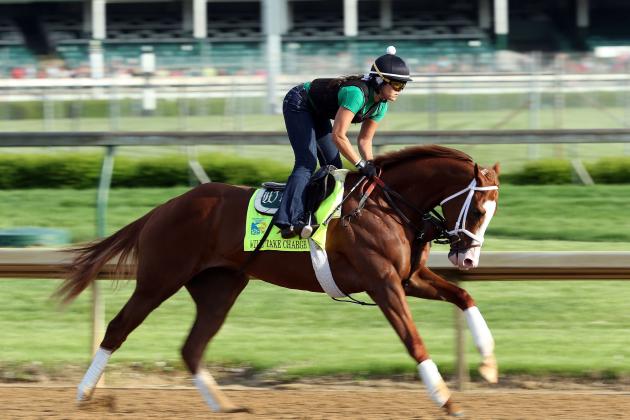 Andy Lyons/Getty Images
Preakness contender Will Take Charge
If you're watching a boxing match and one fighter is loose, limber, throwing punches in his corner and acting aggressive, and the other is quiet, stone-faced and just standing still, which one would you bet on?
Horses, like other athletes, will give off physical signals about how they feel.
Look at the picture of Preakness contender Will Take Charge above. His neck is bowed, he is striding out and looks into his work. He is a horse that wants to win.
Tom Ainslee and Bonnie Ledbetter wrote an incredible book called "The Body Language of Horses" that provides insight into how horses express their feelings and condition. Kerry Thomas has done superb work exploring physical messages and herd dynamics.
Simple rules include: Look for a horse that is hobby-horsing in the post parade, rocking back and forth like he's ready to explode. A bowed neck is a good sign. A prancing horse nudging his lead pony is a good sign. Horses that look alive just might be ready to run the race of their lives.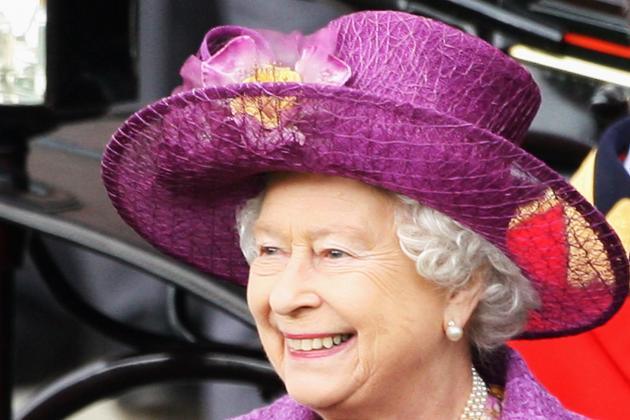 Chris Jackson/Getty Images
The Queen Mum smiles at the races at Royal Ascot.
If the Queen of England can have fun and laugh at the racetrack, so can you.
Don't take it so seriously on Preakness Day. Drink a Black-Eyed Susan. Sing "Maryland, My Maryland." Bet within reason. The sharpies are there to make a killing, but if you are new to horse racing, just get a feel for the pleasures of the game as your main goal.
That's not to say don't try to win. Nothing beats it.