The Evolution of David Beckham's Hairstyles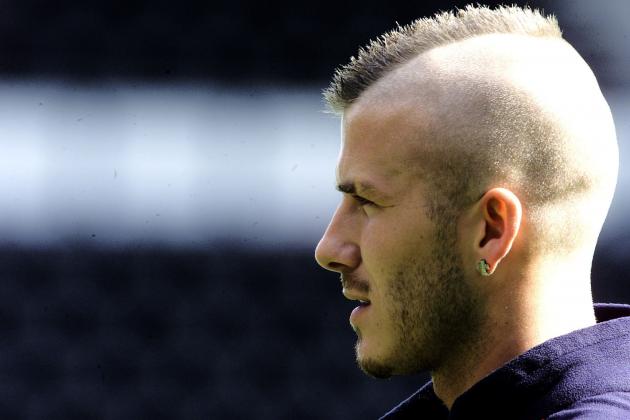 Laurence Griffiths/Getty Images

David Beckham is walking off the pitch for good, and he is taking his polarizing hairstyles with him.
With that, the entire sports world reflects on a tenure that took the football star from a young kid delighting Manchester United fans to a global icon who has played in nearly every continent.
All the while, Beckham has transcended the pitch to affect everything from American opinions on the sport to references in every conceivable artistic medium.
Oh, and then there was the hair—or lack thereof.
We can talk at length about the impact this man has had on the sport he loves or his precision on the pitch that made him such a treat to watch.
For now, however, let's have a little fun with a look at the hairstyle choices of world football's most famous player.
Begin Slideshow

»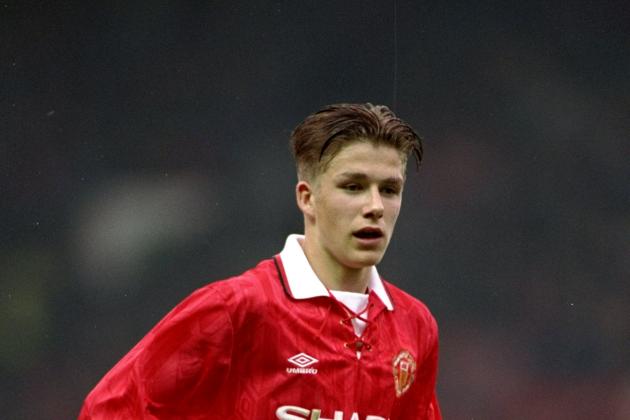 Shaun Botterill/Getty Images

This photo from May 10, 1993 shows Beckham as a young man just getting started with Manchester United. As for the hair, this is the same part down the middle every last one of my friends had in the early '90s.
It's hair a la Backstreet Boys, and that makes me sad.
Shaun Botterill/Getty Images

Yes, David Beckham was captivating a nation, but he was playing it safe up top. Soon, he will come to the realization that he can do absolutely anything he wants both on the pitch and off.
Mohawks, cornrows and the like were just a glint in this superstar's eye. In some respects, these were the good ol' days.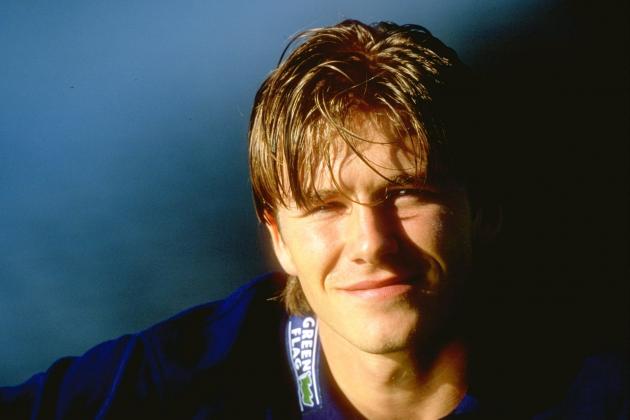 Mark Thompson/Getty Images

One does not simply dive right into the pool. You have to dip your toes in and test the water's temperature. You sample. You experiment. You cautiously traipse toward an epic dive.
Here is Beckham getting comfy cozy with his hair, letting the part down the middle disappear into a splash of bangs.
As for inspiration, there is the D.J. Tanner (Full House), the Rachel (Friends) or the Leo (DiCaprio) to consider.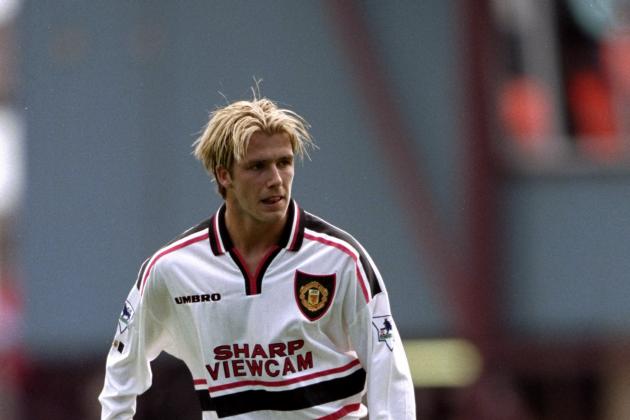 Gary M. Prior/Getty Images

Watch out now, because Beckham just discovered you could dye this thing. We are about to enter the era of some wildly creative hairdos.
At some point in 1998, Beckham must have looked at his stylist and said "You mean it also comes in extra shiny?!?"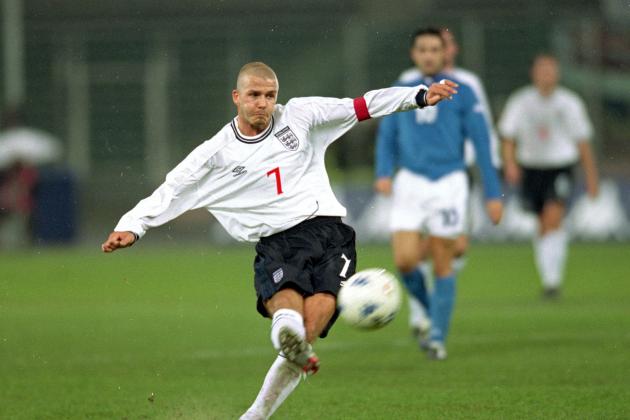 Shaun Botterill/Getty Images

Some people just like to see the world burn.
As the century turned, Beckham decided to throw up a great big middle finger to all his fans who couldn't get enough of his luscious locks.
Every guy has tried the buzz cut at some point and found out one glaring reality: Not having to comb one's hair in the morning is a special kind of freedom.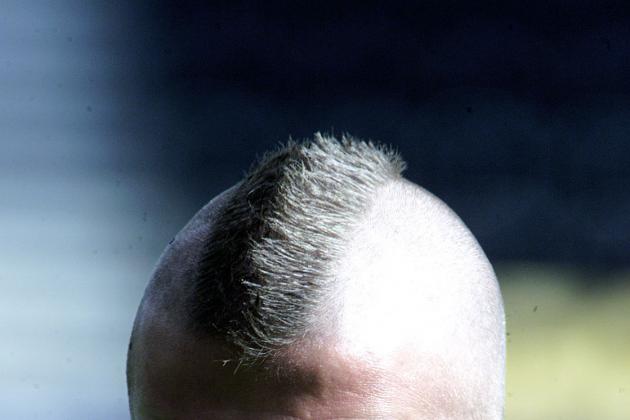 Laurence Griffiths/Getty Images

Boom sauce.
Is this the greatest hairstyle offered by Beckham? No, but it is grand, memorable and captivating. Consider this the Snatch to Guy Ritchie's Lock, Stock and Two Smoking Barrels, or 2Pac's "Me Against the World" to his "All Eyez on Me."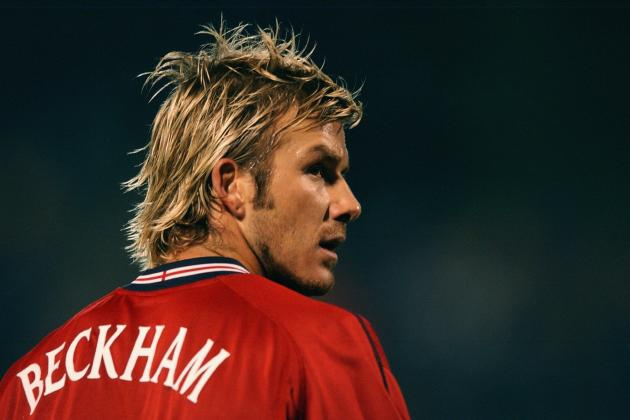 Shaun Botterill/Getty Images

Life would have been so much sweeter if I told you that Becks rocked a mullet. Sadly, this is as close as we may ever come.
As it seems, some guys can fly close to the sun and come away unscathed.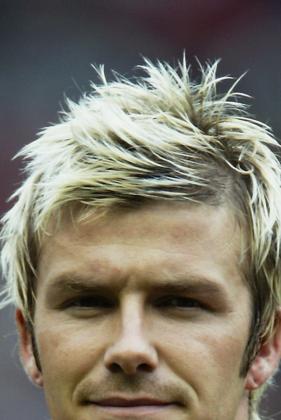 Alex Livesey/Getty Images

At the tail end of an eventful year, Beckham decided to look like famed athletic trainer Susan Powter with far too-much energy.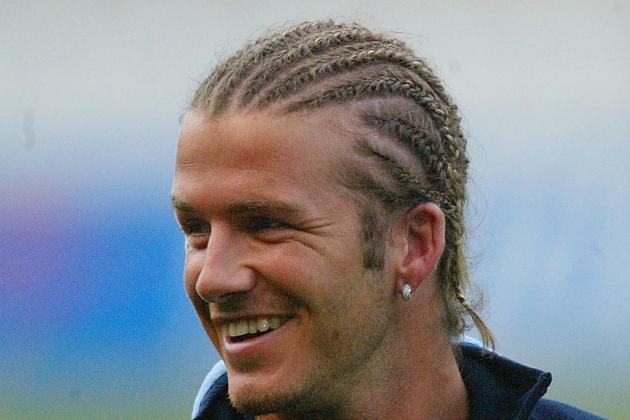 Ben Radford/Getty Images

Cornrows: the easiest way to look ridiculous. Beckham took one big attempt at kicking this hairstyle into the net, but sent it wide right into the stands.
Let's savor this moment as the one proving Beckham is indeed human and has bad hair days. Justin Timberlake, James Franco and Becks have all proved cornrows are rarely a good idea.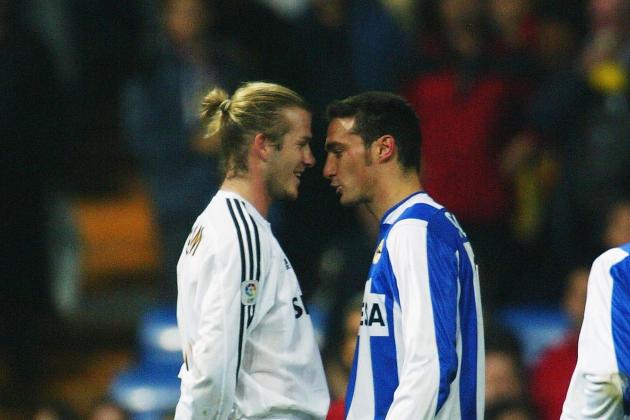 Clive Rose/Getty Images

With a new team, Real Madrid, Beckham decided the most sensible thing to do was look like a James Bond villain.
Some of life's problems are so easily fixed. When the world hands you far too much great hair, you tie it up in a petite bun in the back.
The only thing that would have made this treat better would have been the addition of a scrunchie.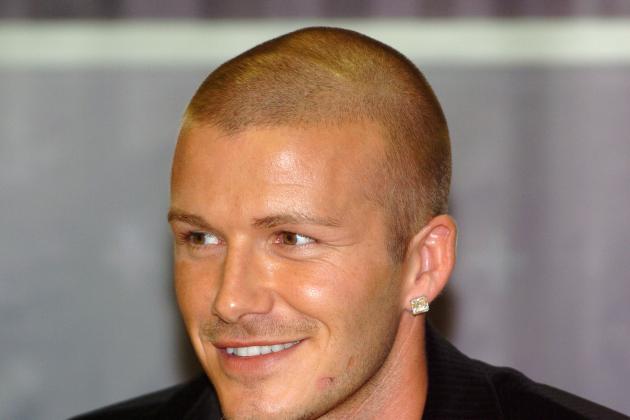 J. Quinton/Getty Images

Becks seemed to enjoy not having hair so much that he again took a No. 1 to his entire dome. I dare any of you out there to decimate your hair follicles and look like this.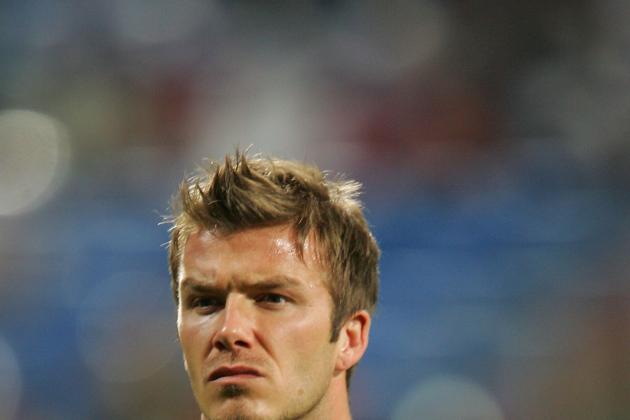 Denis Doyle/Getty Images

Beckham's hair grew back—as hair is often known to do. Becks cut, mussed and sampled until he decided on the simple yet refined coiffure you see here.
Like the Mr. Rogers of hair, we have nothing bad to say about it.
Ross Land/Getty Images

Yes, Beckham decided to shave it all off as he left Europe for the L.A. Galaxy. The man can do whatever he wants, whenever he wants.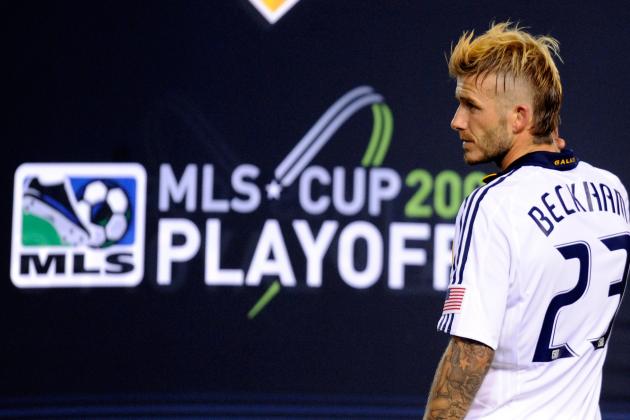 Kevork Djansezian/Getty Images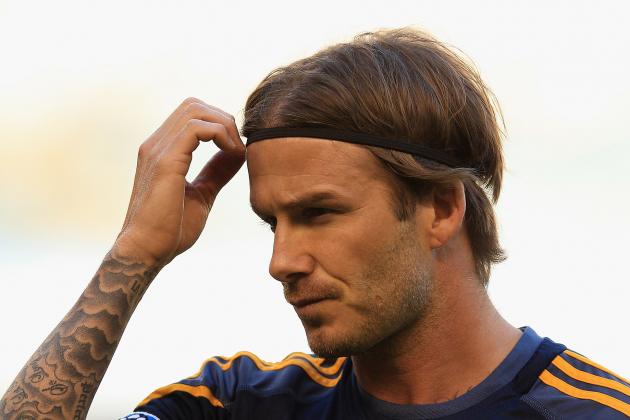 Quinn Rooney/Getty Images

Mark Sanchez was ridiculed for it. Sasha Vujacic made them entirely uncool. But back in 2011, David Beckham tried his hand at the fine art of headband wearing.
Yeah, I wouldn't recommend ever wearing one either.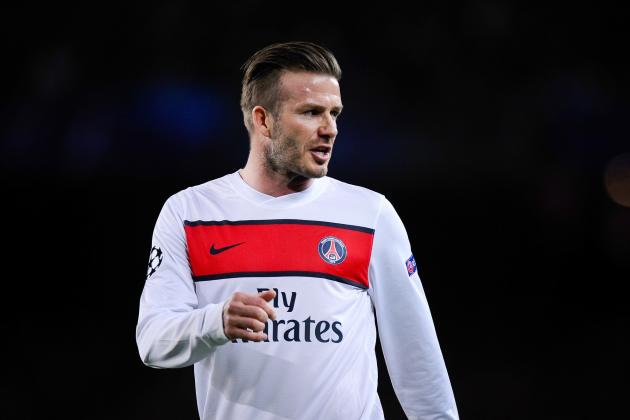 David Ramos/Getty Images

Simple and sleek: David Beckham is going out with class, and I mean that in every manner possible. The superstar gave away his salary from this final season to charity and helped put PSG on top of Ligue 1.
He may be retiring from football, but he will continue to dominate the pop-culture realm in the same manner he has since he started.
Now we await the next crazy idea that plays out atop that very famous head.
Hit me up on Twitter: Follow @gabezal