The NBA Conference Finals matchups are almost set. With Miami Heat and Memphis Grizzlies wins Wednesday night, only two semifinals series remain undecided.
That may not be the case for long, though.
The New York Knicks and Golden State Warriors are just one game from elimination, and each face a critical matchup Thursday evening. Without a little luck and much better showings than their last efforts, both teams will be saying sayonara to their title hopes.
Let's take a closer look at each matchup and break down what New York and Golden State must do to avoid an untimely exit in the 2013 NBA playoffs.
New York Knicks vs. Indiana Pacers: 8 p.m. on TNT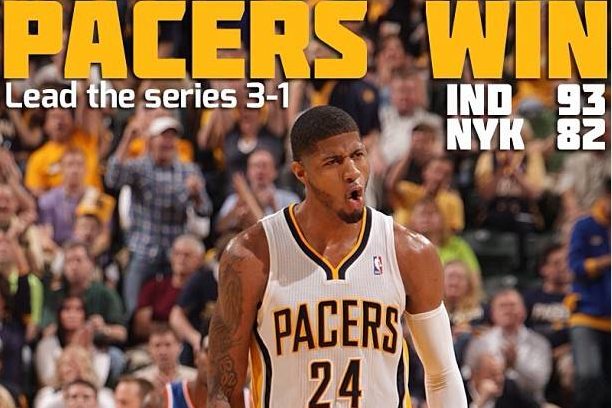 Where: Madison Square Garden, New York City
New York Injuries: None
Indiana Injuries: Danny Granger (out for season)
Betting Line (per Bovada.lv): Knicks -5, Over/Under 179
Series: Indiana leads 3-1
As has been the case much of the series, Carmelo Anthony and J.R. Smith could not find enough consistency Tuesday night to overcome Indiana's stifling defense.
The duo combined for just 16-of-45 shooting from the field in that contest, including a 5-of-16 mark from behind the arc. The Knicks have lived and died by their long-range shooting this year, and they're likely to fade away without big performances from both players Thursday night.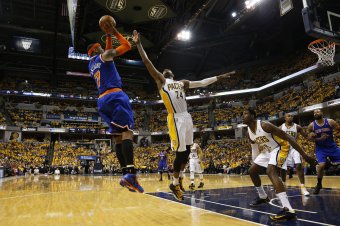 Joe Robbins/Getty Images
Anthony and Smith aren't entirely to blame, though. New York has struggled to get much going in the paint against the Pacers' tough frontcourt, and Indiana has been extremely efficient on the defensive glass, never allowing the Knicks many second chances at the offensive end.
The Pacers finished the regular season second in the league in scoring defense (90.7 points) and first in rebounds (45.9), and that hasn't changed in the playoffs. Indiana is leading the playoff field in rebounds with 48.2 per contest, aided by the tremendous play of Roy Hibbert and Paul George.
Anthony and Smith have to be more patient in their offensive approach, but the onus will be on Tyson Chandler and Kenyon Martin to slow down Indiana's frontcourt and give the Knicks plenty of scoring opportunities.
Prediction: New York 95, Indiana 92
Golden State Warriors vs. San Antonio Spurs: 10:30 p.m. on ESPN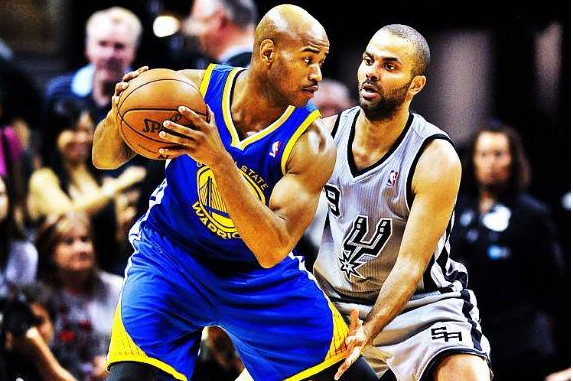 Where: Oracle Arena; Oakland, California
Golden State Injuries: Brandon Rush (out for season)
San Antonio Injuries: None
Betting Line (per Bovada.lv): Spurs -1, Over/Under 196
Series: San Antonio leads 3-2
Stephen Curry was clearly bothered by his banged-up ankle in Game 5. In 35 minutes, the NBA's best shooter was held to just nine points on 4-of-14 shooting (and 1-of-7 from three-point range) in a deflating 109-91 loss.
To make matters worse, the Spurs looked like the experienced veteran squad we've come to expect from them this season. Gregg Popovich certainly had his team fired up in a must-win contest.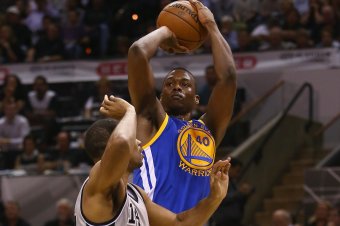 Ronald Martinez/Getty Images
Four San Antonio starters finished the game in double figures, including Tony Parker who poured in 25 points. The 30-year-old point guard is quietly having one of the most impressive postseasons of anyone in the league, and he'll look to continue that momentum in Oakland on Thursday night.
But while Parker has been on fire much of the postseason, Harrison Barnes has stepped up when the Warriors needed him most—particularly in the last two games. After not posting a 25-point game in the regular season, the forward recorded back-to-back 25-plus-point contests in Games 4 and 5, doing his part to pick up Curry's slack.
San Antonio can't feel comfortable with its 3-2 lead, especially with Game 6 taking place on Golden State's home court. If Curry can bounce back and Barnes continues his impressive playoff performance, the Warriors will find themselves headed back to San Antonio for a pivotal Game 7 and a potential Conference Finals appearance.
Prediction: Golden State 102, San Antonio 98