Chael Sonnen vs. Wanderlei Silva Head-to-Toe Breakdown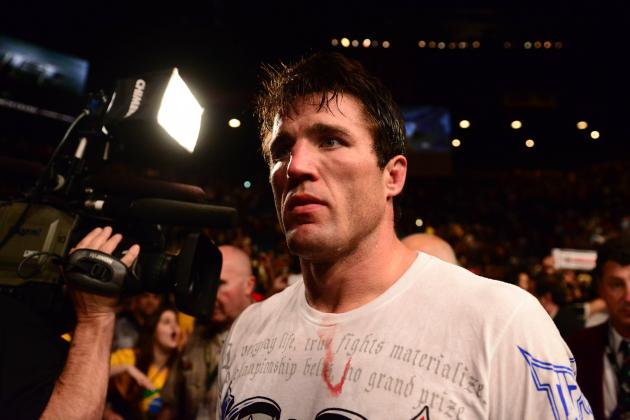 Mark J. Rebilas-USA TODAY Sports

Former middle-and-light-heavyweight contender Chael Sonnen failed to make good on his bid to dethrone 205-pound kingpin Jon Jones, so he's once again reset his sights on Silva. Only this time, it's Wanderlei Silva, not Anderson.
Sonnen issued a challenge to Silva earlier this month, and though Silva took his time crafting a response, it seems we now have a grudge. All that it will take for the situation to become a grudge match is for a fight to be booked.
The UFC has never been shy about promoting events based around bad blood, so a booking is well within the realm of possibility. In fact, it seems quite probable that Sonnen vs. Silva is put together before long.
So why dawdle, waiting on things to become official? Let us just get right into the assessment.
Here we will take a look at the Sonnen vs. Silva matchup and examine how it would likely play out. We will assess which fighter has an edge in each of the striking, wrestling and grappling and submission areas of the game and use those assessments to project the probable outcome.

Begin Slideshow

»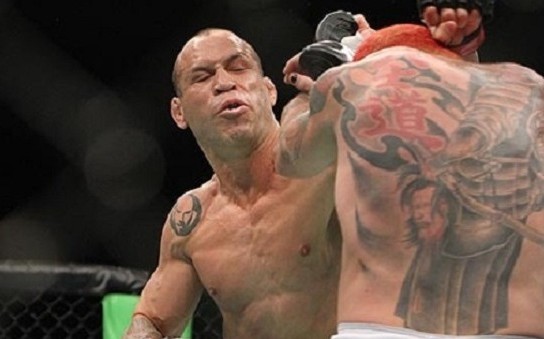 Photo by mmaweekly.com
Wanderlei Silva
You don't get a nickname like "The Axe Murder" by fighting cautiously. You get it by cultivating a reputation of extreme aggression and bloodlust.
So, as the name implies, Silva is quite a dangerous striker. He has a full arsenal of weapons at his disposal, but is especially dangerous when he is able to get in close on his foes.
His ability to take damage has diminished over the past several years, but he recently demonstrated in victory over Brian Stann that he can still absorb as well as dish it out.
Chael Sonnen
Sonnen is known for his wrestling, but he's proven himself capable on the feet. He isn't a particularly large threat to end a fight with his standup, but it is serviceable, both offensively and defensively.
That praise should not suggest Sonnen's striking is pretty, because it isn't. It's unconventional, to put it in flattering terms, awkward to put it more objectively.
But, fighting isn't about looking good, it's about being effective. And Sonnen's striking, though not wonderful, ranks as decent these days.
Edge: Silva
He doesn't has the quick-strike knockout power he used to, nor does he have the chin he once did. But considering Silva to be anything less than a dangerous striker would be a mistake.
Sonnen is a tough guy to knock out, and he could do some damage of his own, but this is Wanderlei's realm, and he holds an advantage here.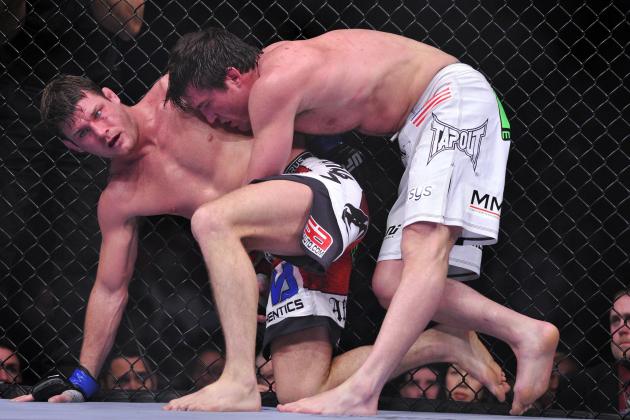 Mike Dinovo-USA TODAY Sports

Wanderlei Silva
Silva's takedown attempts are relatively few and far between. He's a standup fighter by trade and doesn't like to get cute by mixing it up any more than he has to.
When he does look for the shot he is only average, and against a strong wrestler like Sonnen his offense won't count for much.
Silva's defensive wrestling is similarly average, though it's more often put to use.
Chael Sonnen
Sonnen wields some of the best offensive wrestling in the UFC, certainly within the middleweight division (when he competes there). And perhaps more importantly, he's quite willing to put it to use, unlike some wrestlers who fancy themselves K-1 strikers.
Given his amateur credentials, it is surprising whenever you see Sonnen get taken down, but it does happen. And not just by Jon Jones. Still, it isn't like his defensive wrestling is a weakness, and it is unmistakably better than Silva's offensive wrestling.
Edge: Sonnen
It's difficult to imagine Silva having much success in fending off Sonnen's takedowns, or getting up off the floor when he fails to do so.
All said, this could be the determining factor of the matchup.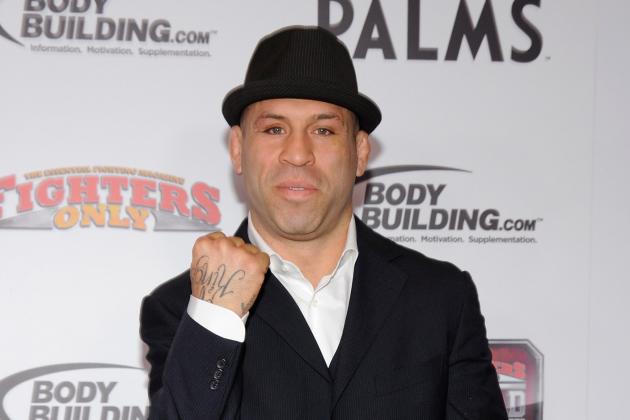 Ethan Miller/Getty Images

Wanderlei Silva
Just three of Silva's 35 career wins have come by way of submission, and two of those were the result of strikes. The Axe Murderer much prefers to hunt the knockout, but he is capable of sinking in a submission if need be.
Defensively, Silva is as sound as they come. He has never been tapped, and that's saying something, since opponents did whatever they could to avoid standing with him for much of his career.
Chael Sonnen
Like Silva, Sonnen has never been a guy to commit to a submission very far. He prefers to maintain position when he's on top of an opponent and likes to stand up when on the bottom.
The American's submission defense has always been a weakness. He has tapped eight times over the course of his career.
Edge: Even
Silva undoubtedly has an advantage when we match up submission games, but he isn't a particularly big threat to end the fight with a hold or choke. It's possible he does, which is why this component of the assessment is even, but it's not all that likely even with Sonnen's lackluster defense.
On the other hand, even though Sonnen's chances of ending the fight with a submission are minuscule, his ability to control Silva with superior grappling means he has his own brand of advantage.
So, submissions go to Silva, while Sonnen's grappling edge evens the score.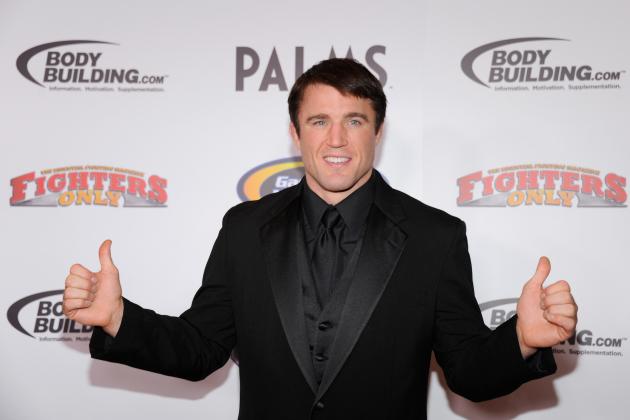 Ethan Miller/Getty Images

Wanderlei Silva
This is a very poor stylistic matchup for Silva, who loves to stand and bang, but probably wouldn't be able to do so against Sonnen. His takedown defense is unlikely to hold up, and it might a case of locking in a submission or losing.
That Silva actually scores a submission isn't impossible, but it is unlikely. Sonnen's defense leaves much to be desired, but his superior wrestling would probably be enough to stifle Silva's advances.
Chael Sonnen
The game plan for Sonnen would be simple—takedown, keep down, repeat each round. It's a simple formula, though one that has served him well in the past, and one that would provide him with a great chance to get a win over Silva.
Sonnen should be able to survive on the feet when he has to, but he would cut back the probability of disaster by going to his primary weapon early and often.
In addition to using his top game to control the action, his best chance of finishing the fight comes via ground-and-pound. He may not be able to score the stoppage, but if he's on top often enough, it's really only a question of whether he wins after 15 minutes or less.
Projected Results: Chael Sonnen def. Wanderlei Silva via unanimous decision
Either fighter could finish the fight by either knockout (Silva on the feet, Sonnen on the mat) or submission, but Sonnen's edge in wrestling allows him to control the action.
If and when this fight goes down, it will be that control that proves the decisive factor in determining the outcome.