Could Reggie Jackson Be the Next James Harden?
Use your ← → (arrow) keys to browse more stories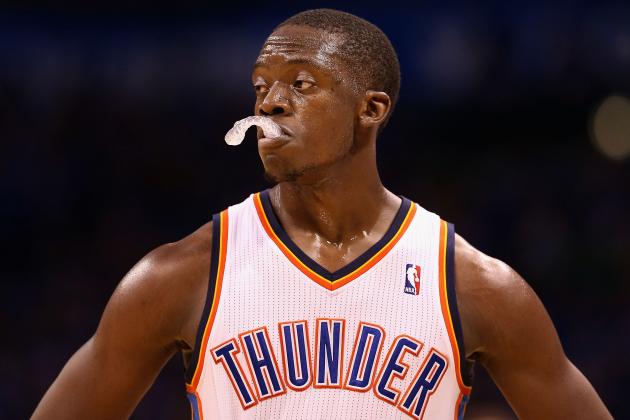 Christian Petersen/Getty Images

Kevin Martin stepped into James Harden's role this season for the Thunder. Reggie Jackson stepped into Russell Westbrook's role this posteason for the Thunder. But Jackson next season might step into Harden's/Martin's role. If Martin doesn't re-sign with the Thunder, the Thunder will be in need of a sixth man, which has become a critical position in OKC because of the team's makeup. The Thunder sports a lineup of two spectacular offensive players (Kevin Durant and Westbrook), two defensive specialists (Kendrick Perkins and Thabo Sefolosha, though Thabo's offense has improved), and Serge Ibaka, who is a shot blocker extraordinaire but has become a solid offensive player, too.