UFC on FX 8 Results: Grades for All Main Card Fighters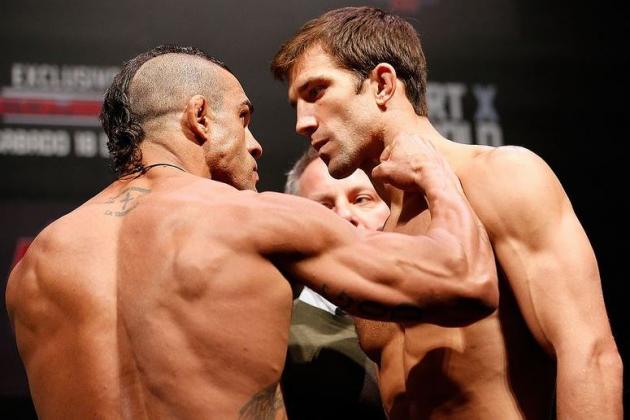 Josh Hedges/Zuffa LLC via Getty Images
At UFC on FX 8, Vitor Belfort put himself in the front of the line for a shot at the winner of an upcoming middleweight title fight between Anderson Silva and Chris Weidman.
In welcoming former Strikeforce champion Luke Rockhold to the Octagon, Belfort landed a spinning heel kick that led to a first-round knockout win. After finishing Michael Bisping in January, the victory was Belfort's second in a row that resulted from a kick to his opponent's head.
Both Bisping and Rockhold were likely to be named top contenders in the 185-pound class had they beaten Belfort. After halting both of those rising fighters, it will be tough for the UFC brass to deny Belfort another chance to battle for the middleweight crown.
With another UFC event in the books, let's take a look at the report cards for the main card competitors.
Begin Slideshow

»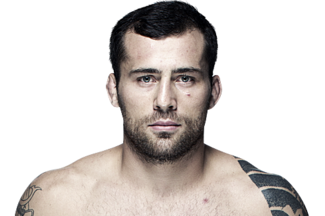 UFC.com
Grade: D
Joao Zeferino's UFC debut got off to a good start, as he clipped Rafael Natal with an overhand right and threatened with leg locks throughout the first round.
Once the second stanza started, though, Zeferino seemed to be suffering from an adrenaline dump. The Octagon newcomer was much less active and allowed Natal to score multiple takedowns. In the final minutes of the bout, Zeferino allowed Natal to take full mount and simply went into survival mode.
Facing off against a proven veteran in his first UFC appearance, it was difficult to expect a ton from Zeferino at UFC on FX 8, so he does get a "passing" grade for hanging with Natal early.
Chalk this one up as a learning experience for Zeferino, whose jiu-jitsu black belt and training under Duke Roufus should give him a good chance to get into the win column eventually.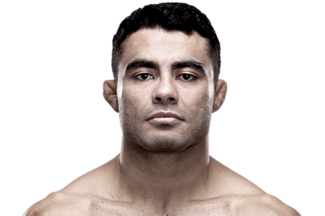 UFC.com
Grade: C
Rafael Natal did what he was supposed to do at UFC on FX 8, picking up a win over UFC newcomer Joao Zeferino, but he hardly made a statement by taking his fellow Brazilian to the scorecards.
Early on, things weren't going well for Natal, who lost the first round on two of three judges' scorecards. However, he took advantage of a fading Zeferino in the later rounds by taking the top position and moving to full mount in the final minutes of the fight.
With two straight wins, Natal moves forward in the middleweight division, but he likely needed to finish Zeferino in order to earn a significant step up in competition.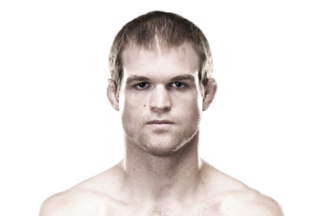 UFC.com
Grade: B
Evan Dunham utilized an excellent game plan against Rafael dos Anjos that should have earned him a decision win in the minds of many.
Although his stand-up wasn't flawless, Dunham moved forward and landed frequently. Perhaps more importantly, Dunham scored late takedowns in the first two rounds that seemingly should have bought him those frames on the scorecards.
Instead, Dunham was strangely awarded the only stanza in which he didn't score a takedown and fell 29-28 on all three scorecards.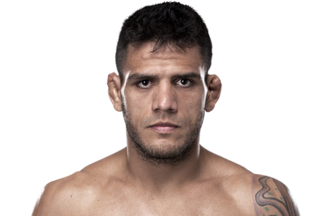 UFC.com
Grade: C
Though he did earn his fourth straight win at UFC on FX 8, Rafael dos Anjos was out-struck and out-wrestled by Evan Dunham.
Dos Anjos was more accurate in the striking department, but he was on his heels throughout the fight and landed less often. The Brazilian also gave up three takedowns to Dunham in the first two rounds.
While he wasn't clearly dominated or anything, there was good reason for the controversy surrounding Dos Anjos' decision win in his home country of Brazil.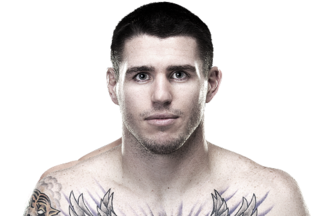 UFC.com
Grade: E
The only thing saving Chris Camozzi from an "F" grade on Saturday was the fact that, well, it wasn't totally unexpected for him to thrown around and submitted early by Ronaldo Souza.
Camozzi did prevent Souza from passing his guard momentarily, but once the Brazilian was able to do so, it was only a matter of time until the underdog went to sleep. Almost immediately after Souza locked up an arm triangle, Camozzi went unconscious.
Even in the brief amount of time that the fighters were standing, where Camozzi was believed to have the best chances of winning, Souza was landing.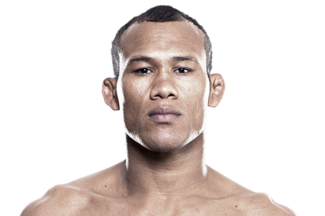 UFC.com
Grade: A
Jiu-jitsu ace Ronaldo Souza didn't really shock anyone with his first-round submission of Chris Camozzi, but he did what he needed to do to earn a likely matchup with a top-10 middleweight for his next outing.
Souza's striking looked on point, but it was on the ground that he was most clearly the superior fighter against Camozzi. Once he passed his opponent's guard, "Jacare" did not take long to lock up an arm triangle, which earned the Brazilian his first UFC victory.
Originally scheduled to meet Costa Philippou at UFC on FX 8, Souza should be set up with another elite 185-pound fighter soon.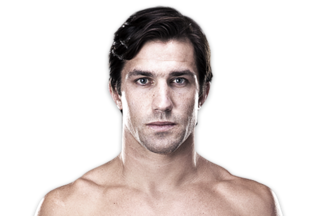 UFC.com
Grade: F
Luke Rockhold may be an elite middleweight, but he didn't look like one in his UFC debut against Vitor Belfort at UFC on FX 8.
The former Strikeforce champion had issues with keeping his hands up, and it ended up costing him. Once he had Rockhold on the defensive and backed into a corner, Belfort attempted a spinning heel kick that brought the fight to an end.
Rockhold's loss on Saturday was his first under the Zuffa banner, so it will be interesting to find out if this was a case of Octagon jitters or a situation where he still has some work to do in order to be able to compete with elite middleweights.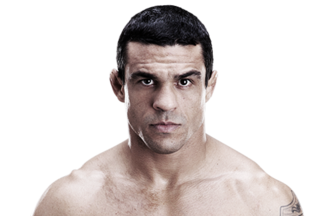 UFC.com
Grade: A
Whether TRT has taken Vitor Belfort to a new level or not, the former UFC champion continues to win and is doing so within the rules as they currently stand.
Many may not like that the 36-year-old Belfort is able to synthetically increase his testosterone levels, but that's an issue to be taken up with UFC brass and athletic commissions, not fighters.
As for his spinning heel kick knockout of Luke Rockhold at UFC on FX 8, Belfort would be the first to say that TRT did not make it happen.
By beating Rockhold, Belfort has separated himself from the rest of the contenders in the middleweight division and should be next in line for a title shot unless Anderson Silva beats Chris Weidman and takes a superfight or loses to Weidman and is granted an immediate rematch.
Statistics via FightMetric.com.