The All-Motorsport Power Rankings: Week 15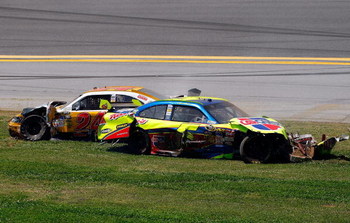 Sweet Home Alabama, where the wrecks are so big...
Talladega was up to its normal tricks, delivering the kind of racing fans love to hate, and that drivers just plain hate. However, for all that 'dega has a reputation for providing the unexpected, the last lap and half went from the realm of reality to appalling Will Ferrell films.
Meanwhile, in races where cars remained on the ground...
P.S. Weather fans, you'll be pleased to know the weather is still around, canceling Moto GP qualifying.
15. Andy Priaulx (V8 Supercars)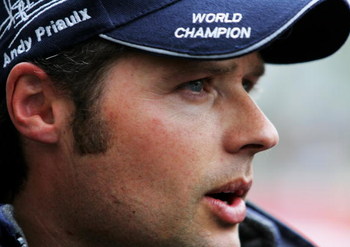 14. Milka Duno (Indycar)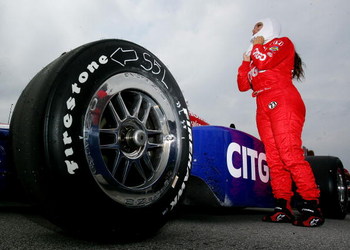 Just when you thought it was safe to get in the cockpit.......
13. Martin Whitmarsh (F1)
Martin's been a naughty, and we know what Max's thoughts on discipline are...
12. Dario Franchitti (Indycar)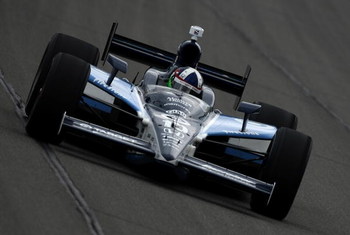 Unseen Ashley Judd quote of the week:
"Dario's crashing against the best competition in the world"
11. Henning Solberg (WRC)
This week's WRC top man not in a Citroen, heading a Ford sweep of the places that don't really matter.
10. Matt Kenseth (NASCAR)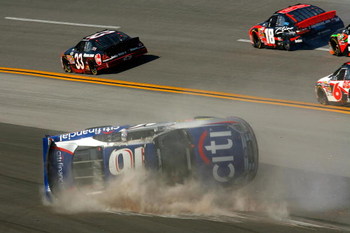 Matt's thoughts after barrel rolling his Nationwide car.....
"I'm alive, I'm alive, I'm angry, I hate my helmet, I hate my HANS device..."
"Oops, forgot my sponsor hat."
9. Jarno Trulli (F1)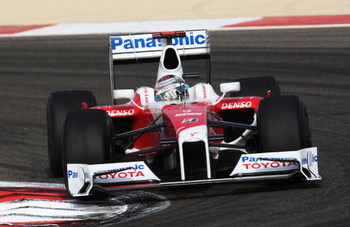 The car in front was a Toyota
8. Jorge Lorenzo (Moto GP)
Winning his second-ever Moto GP, it appears the Ducatti's aren't invincible.
7. Sebastien Vettel (F1)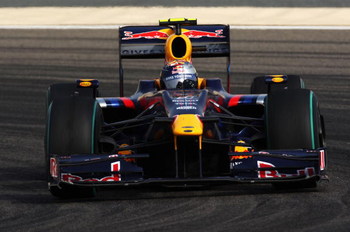 So, Vettel names his cars after women.
Feminists everywhere boycott Red Bull.
Germaine Greer has to scale back TV appearances due to lack of energy.
Panel shows canceled.
6. Marcos Ambrose (NASCAR)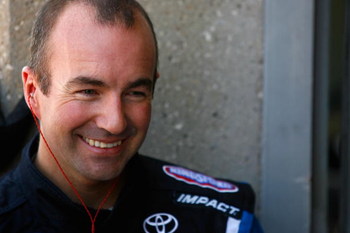 Because he didn't cross the finish line first or out of control or on foot, no mone noticed Marcos' best ever oval finish.
5. Scott Dixon (Indycar)
Phew! The world is back to normal.
4. Sebastien Loeb (WRC)
There is something about a Dad playing in the park with his kids about Seb this year.
Gives others a chance for a while before delivering crushing defeat.
Only Seb doesn't claim it's character building.
3. Jenson Button (F1)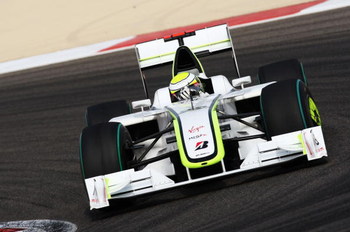 Four races, three wins—in any other season you'd start penciling him in for a driver's title.
2. Carl Edwards (NASCAR)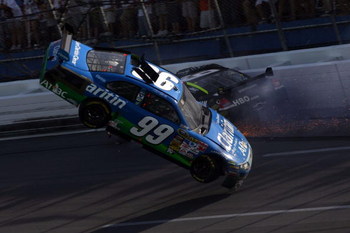 Claritin: Cleared for Take Off
1. Brad Keselowski (NASCAR)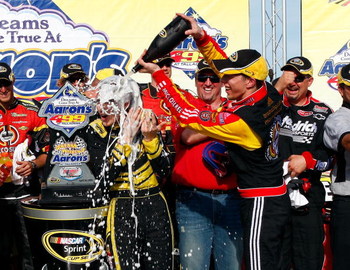 Well, for a track supposedly built on an Ancient Indian Burial Ground, the Miccosukee car was always going to win...
Keep Reading