NBA Playoffs 2013: Ranking the Teams Still Standing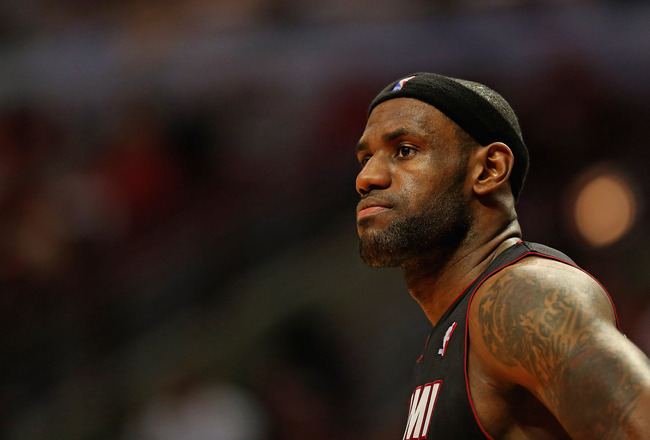 LeBron James wants his second ring this year.
Jonathan Daniel/Getty Images
Eight teams remain in the 2013 NBA playoffs with hopes of winning an NBA title. The conference semifinals are about halfway completed, and one thing that's evident is that there's plenty of basketball still to play.
Some teams have gotten off to quick starts in their second-round matchups, while others have stumbled against their new opponent.
With only a few more games until the conference finals take shape, here's how the remaining playoff teams rank in comparison.
8. Chicago Bulls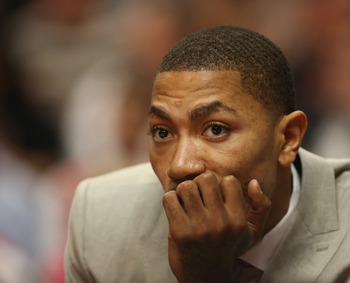 It appears Bulls fans will have to wait for next year to see Rose play.
Jonathan Daniel/Getty Images
The Chicago Bulls are by far the most depleted team left in the playoffs. With the roster they're playing every night, its actually surprising that they've reached this position.
Besides not having their best player in Derrick Rose all season, the Bulls have played most of their playoff games without Luol Deng and Kirk Hinrich too.
All of their injury problems just seem to be compiled because of how good their opponent is as well. The Miami Heat are difficult to beat when teams are at full strength, and Chicago is far from it.
The Bulls are currently down 3-1 in the series and seem to be clinging to their last bit of life.
7. Oklahoma City Thunder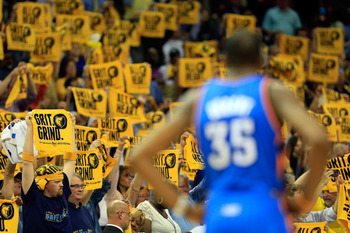 Kevin Durant hasn't been able to duplicate last season's playoff success.
Jamie Squire/Getty Images
Another team that has been taken back by the injury bug is the Oklahoma City Thunder. Ever since Russell Westbrook has gone down for the year, the Thunder have not looked the same.
Despite the phenomenal play from Kevin Durant, and the potential shown by Reggie Jackson, the Thunder are in serious trouble.
They too are in a 3-1 series hole in their conference semifinal and seem like they won't be around much longer.
The Thunder return home for Game 5, but will need an unbelievable performance from Durant in their next few games to even think about advancing.
6. New York Knicks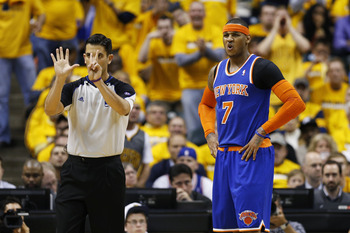 The Knicks need Anthony to play better.
Joe Robbins/Getty Images
The New York Knicks have not played particularly well since taking a 3-0 lead against Boston in the opening round. Since then, the team has gone 2-4 and trails the Indiana Pacers by a game in their conference semifinal.
The biggest issue for the Knicks has been their ability to score efficiently and in general sometimes. In his last five games, New York's leader Carmelo Anthony has averaged more than 24 points, but is only shooting 38 percent.
Other key contributors during the regular season are struggling to find their touch as well. Sixth Man of the Year award winner J.R. Smith has been awful, shooting only 28 percent in his last five outings.
The Knicks are only down 2-1 in the series, but will need both Smith and Anthony to step up their play in order to continue their postseason run.
5. Indiana Pacers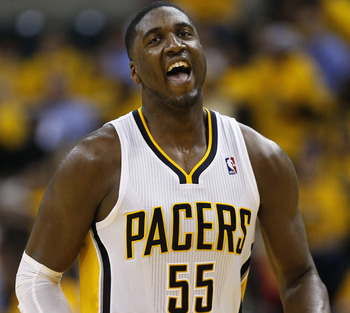 Hibbert has been a monster for Indiana.
Joe Robbins/Getty Images
The team leading the Knicks is the Indiana Pacers. Indiana has looked good in the playoffs thanks to solid team play all around.
Thus far in the conference semifinal, the Pacers have leaned on center Roy Hibbert for a lot of the heavy lifting. The seven-footer has looked just about unstoppable at times against New York.
In his last five games, Hibbert has averaged 16 points, 10 rebounds, and two blocks.
The Pacers have an opportunity to take a stranglehold on the series with Game 4 at home Tuesday night.
4. Golden State Warriors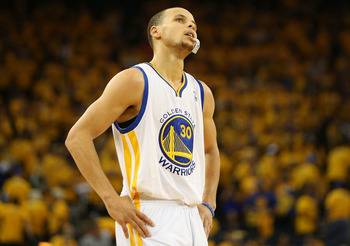 Curry has been incredible all postseason.
Jed Jacobsohn/Getty Images
The Golden State Warriors might be the biggest surprise in the 2013 playoffs. The No. 6 seed knocked off red-hot Denver in the first round and find themselves in a tied series with San Antonio after four games.
The Warriors are led by the dynamic backcourt of Stephen Curry and Klay Thompson. Combined, the two average more than 41 points, 10 assists and nine rebounds per game in the playoffs.
Golden State is feeling very good about their chances since they just won Game 4 and now have forward David Lee available to play after missing a few games to injury.
If they can advance past the Spurs, there's no telling where this run could end.
3. San Antonio Spurs
The Spurs want another championship.
Jed Jacobsohn/Getty Images
The San Antonio Spurs somehow seem to surprise people every year by continuing their winning ways. This year is no different as they are two wins away from another Western Conference Finals appearance.
The Spurs won 58 games this year by relying on their formula of smart basketball and great coaching.
Gregg Popovich's team has been impressive this postseason as well, sweeping the Los Angeles Lakers in round one. San Antonio is now in the midst of a dogfight with Golden State, tied at two games apiece.
Although the Warriors have been very impressive in the playoffs, the Spurs have to feel like they have the edge, based on experience and home-court advantage.
2. Memphis Grizzlies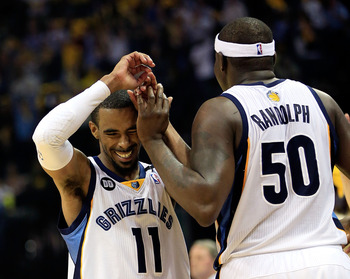 Conley and Randolph are major reasons for Memphis' success.
Jamie Squire/Getty Images
The Memphis Grizzlies look as though they're poised for a title run. The team no one was discussing at the start of the postseason is now whom everyone thinks has a chance to actually do it.
They slipped by the Los Angeles Clippers in the first round and now have a commanding 3-1 series lead over the defending Western champion Thunder.
One of the reasons the Grizzlies are so scary is because they have so many different ways to beat their opponents. The frontcourt combination of Marc Gasol and Zach Randolph has proven extremely difficult to defend.
Also, the emergence of point guard Mike Conley has given Memphis a true leader and outside scoring threat.
If they keep playing at this current level, there aren't many teams that can stop them.
1. Miami Heat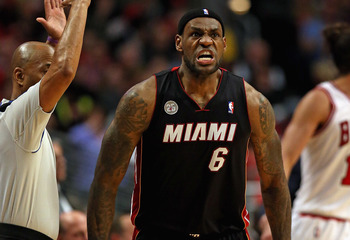 James is showing why he's the MVP.
Jonathan Daniel/Getty Images
The defending champion Miami Heat were the favorites entering postseason play and remain at the top spot at this point in the conference semifinals.
After suffering a Game 1 defeat at home to Chicago, the Heat have turned it on, winning their last three games by an average of 23 points.
Once again, MVP LeBron James is leading the way for Miami. So far in the playoffs he's averaged an incredible 24 points, seven assists, and seven rebounds per game.
With a dominating 3-1 lead over the Bulls, it appears that this series is all but over. Miami will face either Indiana or New York in the conference finals on their run for back-to-back championships.
Keep Reading