Predicting the Next 5 Sluggers Who Will Reach the 500-Home Run Mark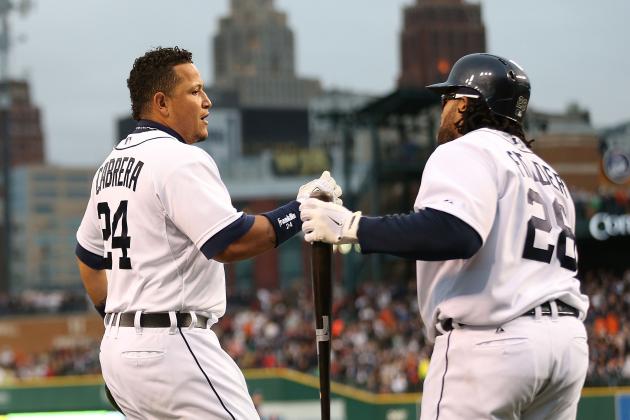 Leon Halip/Getty Images

Major League Baseball's 500-home run club consists of 25 men, and that number is all but guaranteed to increase before the 2013 MLB season concludes.
The most recent player to join the club was Gary Sheffield, who hit his 500th as a member of the New York Mets on April 17, 2009.
There's a few players who can close in on the record this season, while there are others who are on pace to join the club and make a run at 600.
Let's meet them.
Begin Slideshow

»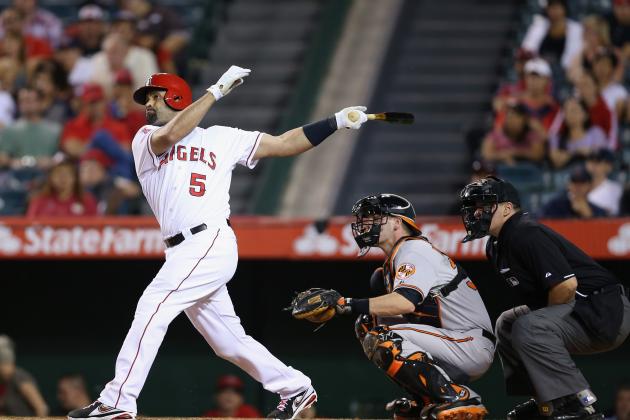 Jeff Gross/Getty Images

Age: 33
Career Home Runs: 480
Barring a complete power outage, Albert Pujols will reach the 500 club this season, as he needs just 20 long balls to join the club.
Pujols all but assured himself of reaching the feat by hitting at least 37 homers for the first 11 seasons of his career, highlighted by six 40-plus home run campaigns.
In his first season as a Los Angeles Angel in 2012, Pujols still knocked 30 balls out of the park after a slow start that didn't see him hit his first until May 6.
The three-time MVP has five home runs this season and is on pace to reach the 500 mark by this season's end.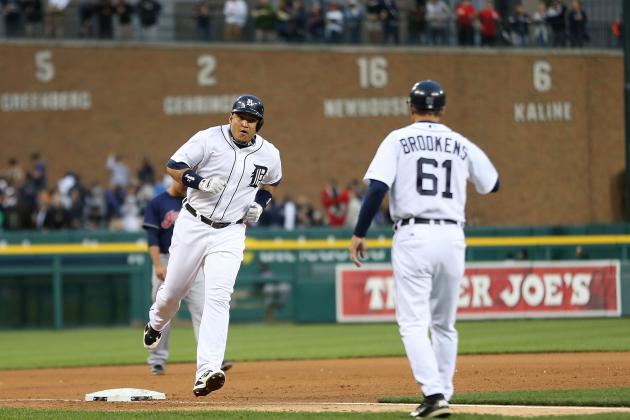 Leon Halip/Getty Images

Age: 30
Career Home Runs: 328
Since becoming an everyday player in 2004, Detroit Tigers slugger Miguel Cabrera has averaged 35.6 homers per season, highlighted by a career-high 44 long balls during his Triple Crown campaign in 2012.
Cabrera has always been a healthy player throughout his career, and at the mere age of 30, the Venezuelan-born player is on pace to reach 500 home runs by the age of 35.
And if you thought Cabrera would slow down just a season after winning the Triple Crown, you're sorely mistaken. The 2012 AL MVP already has seven jacks and 40 RBI in 2013 and is hitting .379.
The odds of another Triple Crown? Not likely, but the odds of joining the 500 club are pretty much guaranteed.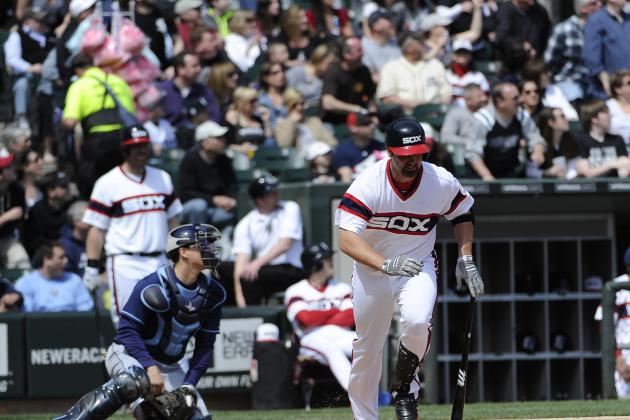 David Banks/Getty Images

Age: 37
Career Home Runs: 426
Say what you will about one of the most underrated guys to ever play the game, but I think Paul Konerko gets to 500 before he calls it quits.
From 1999 (when he began playing full time) through 2012, Konerko has averaged 30.1 jacks and is certainly on pace to reach 500 home runs. Assuming he hits at least 20 more home runs this season, that would put him at 450 for his career.
I think Konerko still has at least one more season playing first base and could still serve as a suitable DH for any American League team in the future.
It will be difficult, but I think Konerko leaves himself with about 50 home runs left to hit after this season and accomplishes the feat before he retires.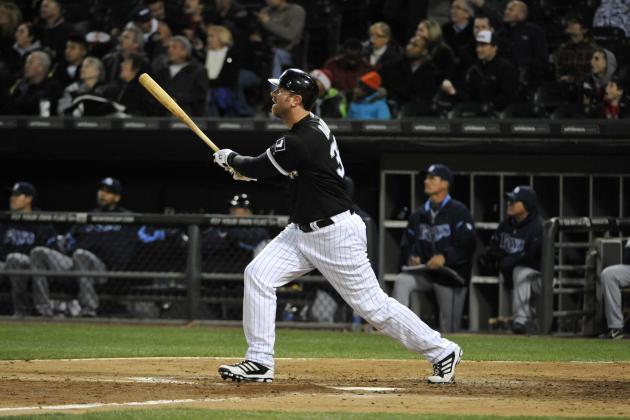 David Banks/Getty Images

Age: 33
Career Home Runs: 412
He may strike out more than anyone in baseball and hit near the Mendoza Line, but Adam Dunn is bound to hit 500 home runs by the time his career comes to an end.
Dunn hit at least 40 home runs from 2004 to 2007 and has a total of six seasons with at least 40 bombs, including 41 last season.
If he continues hitting home runs at this pace, he'll likely reach 500 homers during the 2015 season, at the age of 35.
Even if he doesn't continue hitting home runs at this gaudy pace, he'll still reach the 500 club by the time he's roughly 37 barring injury.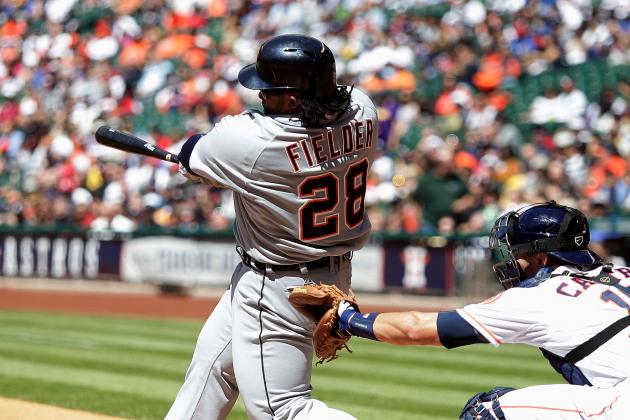 Bob Levey/Getty Images

Age: 29
Career Home Runs: 269
In seven complete seasons (excluding his 39 games played in 2005 and this season), Detroit Tigers first base slugger Prince Fielder has averaged 36.8 home runs per season, and he hasn't even celebrated his 30th birthday yet.
That's not to say that it will be easy for Fielder to reach the 500-home run plateau. He needs to continue hitting home runs at his current pace for the next six seasons to reach the milestone, which isn't a given.
Fielder could take some pressure off of himself by putting up another season of 50 long balls like he did back in 2007, but that may be asking too much of the slugger as he begins to age into his 30s.
Regardless, because Fielder has remained healthy for his entire career and doesn't seem to be having a power outage this season—he already his nine jacks on the season—Fielder will reach the 500-home run milestone.
Follow me on Twitter: Follow @Pete_Schauer.