Grading the Pittsburgh Steelers' 2010 Draft Class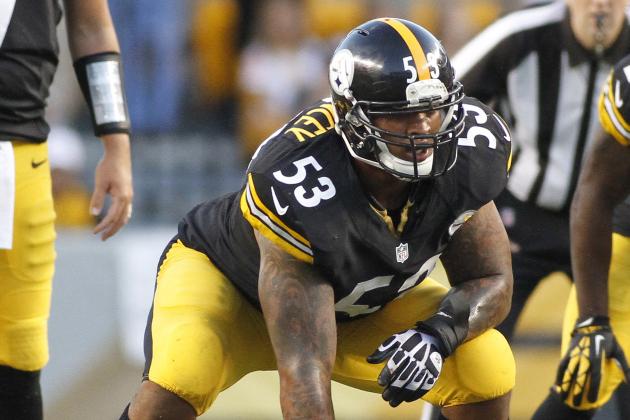 Justin K. Aller/Getty Images

While a team's rookie class gets dissected in the days and weeks following the NFL draft, the best way to evaluate how well it did is to see how those players that comprised that draft perform over the course of their careers.
In 2010, the Pittsburgh Steelers had 10 picks in the draft. Let's take a look at how the Steelers fared that year when it comes to identifying talented players based on how much of—and how positive—an impact they've had in their three seasons in the league.
Begin Slideshow

»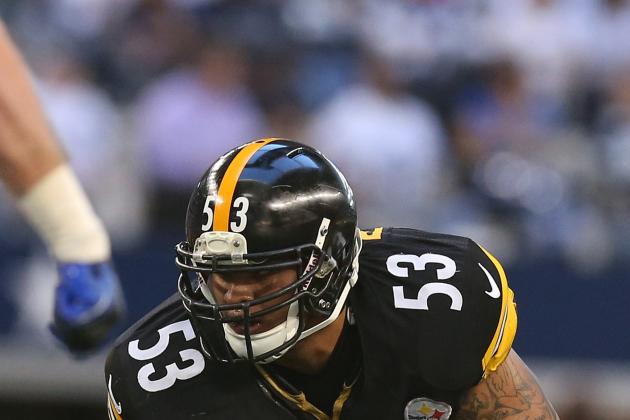 USA TODAY Sports

Most Pittsburgh Steelers rookies—first-round picks included—generally spend a year in a backup capacity, learning the ropes of the game and the system before taking over starting duties. This was not the case, however, with 2010 first-round pick Maurkice Pouncey, who became the team's starting center his rookie year.
Pouncey started his career strongly, giving up only three sacks in 2010 (via profootballfocus.com, subscription required), three in 2011 and three in 2012 (when injuries on the offensive line forced him into two starts at left guard).
Though not the best center in the league, Pouncey has been a very solid addition to the Steelers' offensive line. The only concern with him is that he's become injury prone, with his ankle in particular causing him to miss time over the past two years. But overall, he's been more reliable than other member of an offensive line that has suffered over the last three years from starters missing significant playing time.
Pouncey met an immediate need and was able to start and play well right away. There couldn't have been a better use for the Steelers' first-round pick in 2010.
Grade: A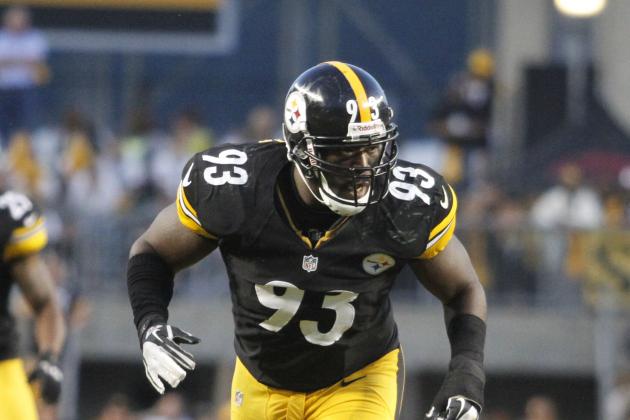 Justin K. Aller/Getty Images

The Pittsburgh Steelers drafted outside linebacker Jason Worilds in the second round of the 2010 draft to backup starters James Harrison and LaMarr Woodley with the hopes that he'd eventually take over for one of them full time.
In his rookie year, the majority of Worilds' snaps came on special teams, where he played in 10 games; he also had 43 snaps in three games at outside linebacker. Worilds' responsibilities on defense increased in his second season, when he notched eight starts; in turn his special teams role shrunk.
In 2012, Worilds had only three starts, though he played in nearly every game. His starts were dictated more by injuries to Harrison and Woodley than him jumping either player on the depth chart.
Harrison's release in early 2013 bodes well for Worilds' future in Pittsburgh. He is presently in the running to replace Harrison, though this year's first-round pick, Jarvis Jones, is expected to press Worilds for the starting linebacker role.
Worilds has a combined 82 tackles, 10 sacks, a forced fumble and a fumble recovery in his three years with the Steelers. Whether he returns to his role as a backup outside linebacker or becomes the starter, he's proven valuable—the Steelers have had no better injury insurance for their starting outside linebackers since he was drafted.
Grade: B+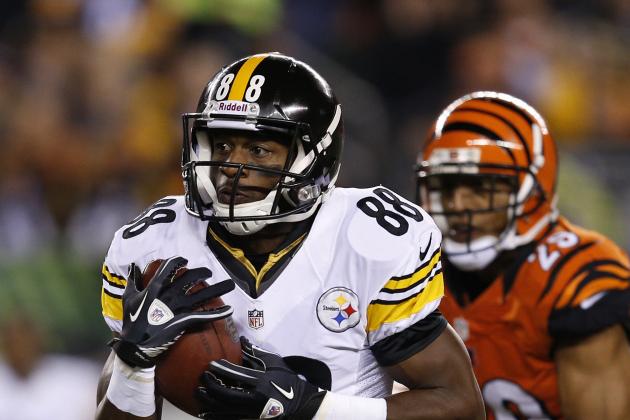 Joe Robbins/Getty Images

With center and outside linebacker depth addressed, the Steelers turned their attention to offensive skill positions in Round 3, taking wide receiver Emmanuel Sanders with their 82nd overall pick.
Sanders played 490 snaps in his rookie season with one start, catching 28 of 49 passes thrown his way, for 376 yards and two touchdowns. He also returned punts and kicks, including 25 kickoffs for 628 yards.
His role in the Steelers offense actually decreased in his second season; he played just 390 offensive snaps and had 22 receptions, 288 receiving yards and two touchdowns, while teammate Mike Wallace became the focus of the team's deep-passing offense.
That changed in 2012. The Steelers changed offensive coordinators, as Todd Haley replaced Bruce Arians, and Haley was less concerned with the Wallace-centric deep-passing offense the Steelers had been known for in recent years. Sanders' snaps increased with the switch, to 740, as did his receptions (44) and yards (626), though he had just one receiving touchdown.
Though the Steelers may not have known it when they drafted him, Sanders would become an extremely important member of the team.
With Wallace departing this offseason, Sanders is poised to be the team's new deep threat. Still, the Steelers almost lost him; the team gave Sanders an original-round restricted free-agent tender that drew the interest of the New England Patriots. Sanders signed New England's offer sheet, but the Steelers matched it, despite being strapped for cash.
A possession receiver with good speed and hands, Sanders fits the mold of the Steelers' current passing philosophy. He is poised for a breakout season in 2013.
Grade: A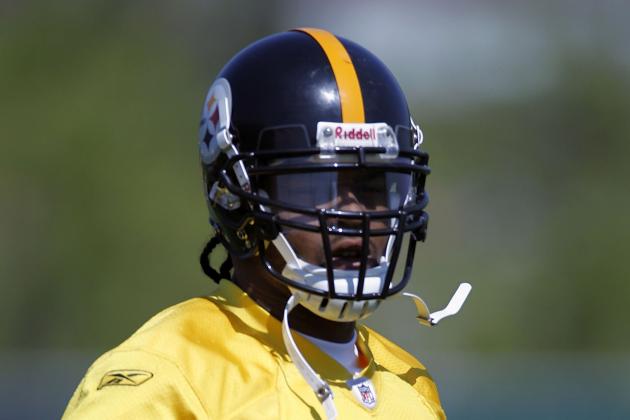 Gregory Shamus/Getty Images

In the fourth round of the 2010 draft, the Pittsburgh Steelers selected defensive end Thaddeus Gibson, their first miss of that year's draft.
Gibson didn't last on the roster beyond training camp, being released and then landing with the San Francisco 49ers. Since his release from the Steelers, he's played for six different teams, primarily on practice squads. He's presently with the Tennessee Titans.
In an ideal world, Gibson would have developed into a good practice squad player and a source of depth for the Steelers' front seven. However, not every draft pick can be a hit, as evidenced by Gibson's very short tenure in Pittsburgh.
Grade: D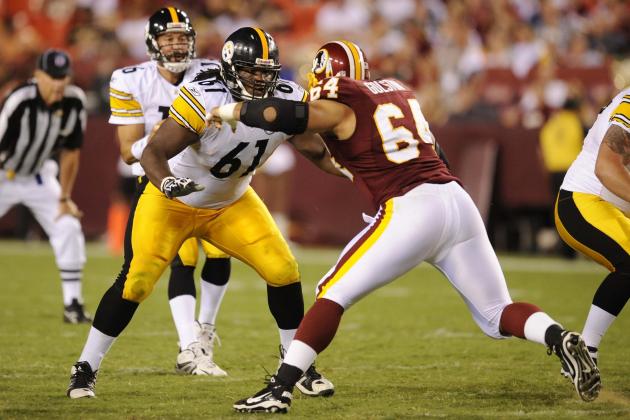 Rafael Suanes-USA TODAY Sports

With the Steelers constantly dealing with injuries to their offensive line, it wasn't surprising that they chose offensive guard/tackle Chris Scott in the fifth round of the 2010 draft to help boost their depth.
Scott, however, didn't hang on in Pittsburgh. He was active for two games in the 2011 season before being cut in October of that year when the team brought back offensive tackle Max Starks.
Scott has since bounced around the league, joining the Green Bay Packers, Tampa Bay Buccaneers, Tennessee Titans and Buffalo Bills. For a team that needs all the offensive line help it can get, Scott was a swing and a miss—which, granted, isn't uncommon for a fifth-round pick.
Grade: D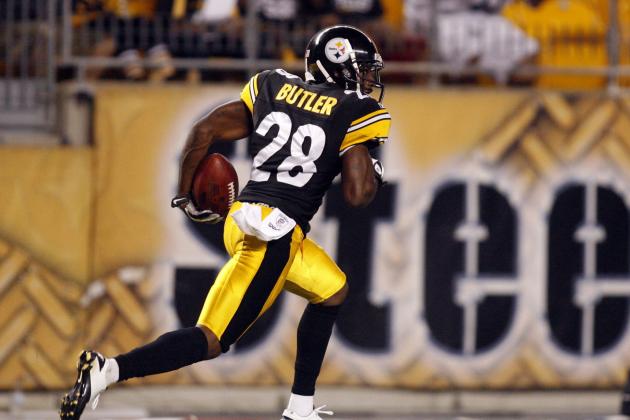 Charles LeClaire-USA TODAY Sports

At first, it seemed like cornerback Crezdon Butler—the Steelers' second of two fifth-round picks in 2010—would have a fruitful career in Pittsburgh. He had the size, speed, athleticism and strong ball skills that belied his fifth-round status.
Unfortunately, that productive career wasn't to be.
Butler spent his rookie year as a marginal special teams contributor who played no defensive snaps. In 2011, the Steelers spent back-to-back picks on cornerbacks—Curtis Brown and Cortez Allen—which then rendered Butler expendable. He was waived during final cuts in 2011.
Butler went on to join the Arizona Cardinals, where his 2011 season was cut short by an ankle injury. The Washington Redskins then signed him, but he was again released after suffering a hamstring injury. The Cardinals brought Butler back in 2012, when he appeared in three games.
Butler's inability to make an impact on special teams—where Steeler defensive rookies are expected to hone their chops—resulted in the team choosing to go in another direction at cornerback. Considering that they took Brown and Allen in the following draft makes the failed pick of Butler sting far less.
Grade: C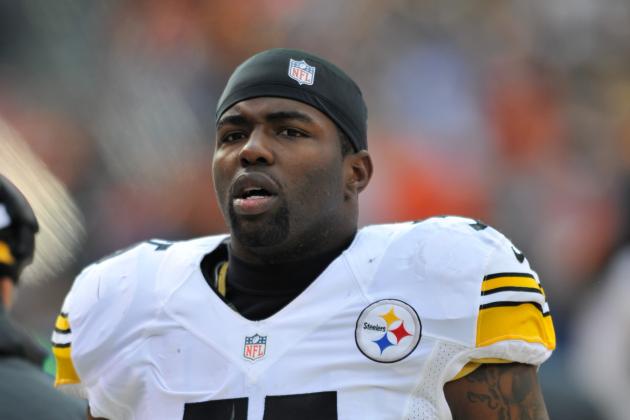 USA TODAY Sports

When the Pittsburgh Steelers drafted linebacker Stevenson Sylvester in Round 5 of the 2010 draft, they were rather thin at inside linebacker. They had Lawrence Timmons along with the aging pair of James Farrior and Larry Foote and needed to get younger.
So, enter Sylvester.
Though Sylvester has had three seasons to get acclimated to Dick LeBeau's defense, he's spent more time on special teams. He appeared in three games his rookie year as an outside linebacker before moving to the inside, where he played a combined 38 snaps in 2011 and 2012.
Sylvester was an unrestricted free agent to start the 2013 league year but was not tendered an offer. He sat on the open market until early April, when the Steelers chose to re-sign him to a one-year deal.
Though Sylvester may yet again play a small number of snaps, the Steelers need him for depth; the fact that he can play inside or outside when asked certainly helps matters, but he may not last beyond 2013 without showing that he's making significant strides as a member of the linebacker rotation.
Grade: B-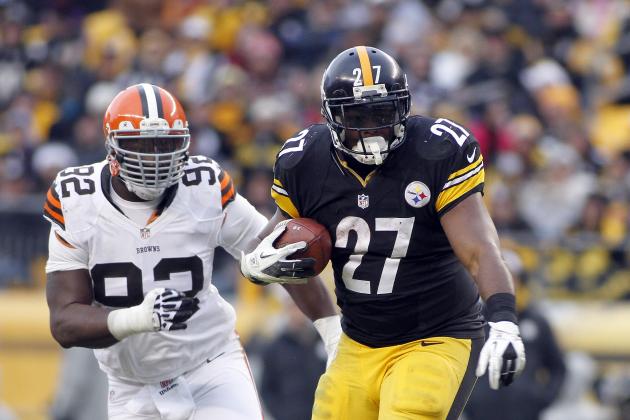 Justin K. Aller/Getty Images

Thanks to a strong preseason showing, running back Jonathan Dwyer made the Steelers' active roster in his rookie season, though he didn't get any carries until Week 17 when starter Rashard Mendenhall was rested in a blowout win over the Cleveland Browns. Dwyer rushed nine times in that game for 27 yards.
Another good preseason in 2011 again won Dwyer a roster spot. He was active for seven games that season but had carries in just two, one of which was a Week 5 matchup against the Tennessee Titans when Mendenhall and his backup at the time, Mewelde Moore, were both sidelined with injuries. Dwyer had 11 carries in that game for 107 yards, including a 76-yard run.
2012 saw Dwyer with an increased role on offense, again owing to injuries, this time to Mendenhall and Isaac Redman. He had six starts and led the Steelers both in carries (156) and rushing yards (623) while rushing for two touchdowns.
With Mendenhall now with the Arizona Cardinals, Dwyer's roster spot should be safe. However, he's not likely to be the team's starting running back in 2013—that honor will likely go to Le'Veon Bell, whom the Steelers drafted in Round 2 this year.
Dwyer is a useful back, however, and will still get touches along with Bell and Redman.
Grade: A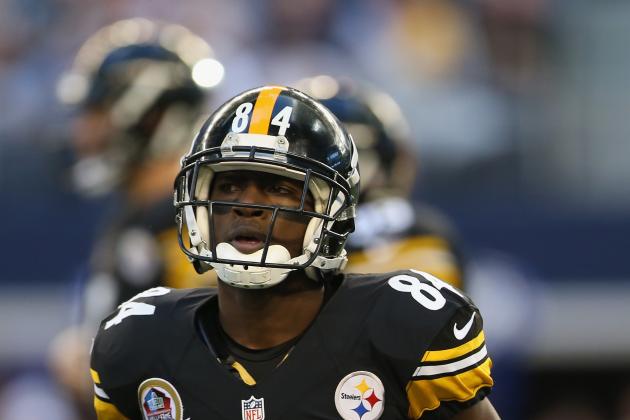 Ronald Martinez/Getty Images

The Pittsburgh Steelers' biggest steal of the 2010 draft was wide receiver Antonio Brown, taken in Round 6.
Brown immediately made an impact, sharing the kick-returning spotlight with fellow 2010 rookie Emmanuel Sanders. Brown recorded 19 punt returns for 110 yards and 17 kickoff returns for 397 yards and a touchdown. He also showcased his reliable hands as a receiver, catching 16 of the 19 passes thrown his way for 167 yards.
Brown's second season was easily his biggest. He and Mike Wallace each had over 1,000 receiving yards, with Brown scoring two receiving touchdowns and averaging 16.1 yards per reception.
His receiving targets jumped to 123 and he hauled in 69 passes, all while continuing his return duties (30 punt returns for 325 yards and a touchdown; 27 kickoff returns for 757 yards). He became the first player in NFL history to have over 1,000 receiving and 1,000 return yards in the same season, earning him team MVP honors and a spot in the Pro Bowl.
Brown caught 66 passes in 2012 for 787 yards and five touchdowns. He also returned 27 punts for 183 yards.
Brown's strong 2011 performance along with Wallace's desire to make more money than the Steelers could offer resulted in Brown receiving a five-year, $42.5 million contract in the summer of 2012.
He and Sanders will be the core of Pittsburgh's passing offense in 2013, making the 2010 draft particularly fruitful for quarterback Ben Roethlisberger.
Grade: A+
Handout/Getty Images

With their final pick in the 2010 draft, the Pittsburgh Steelers took defensive tackle Doug Worthington.
Though teams would far prefer to find a diamond in the rough in Round 7 rather than a marginal talent who never contributes, it's much less painful to "waste" a pick in the final round than earlier on. While Worthington made it through his first summer and joined the Steelers practice squad as a rookie, he was released a few days later.
In November of 2010, Worthington joined the practice squad of the Tampa Bay Buccaneers. He was released in August of the following year and is now with the Washington Redskins.
Grade: D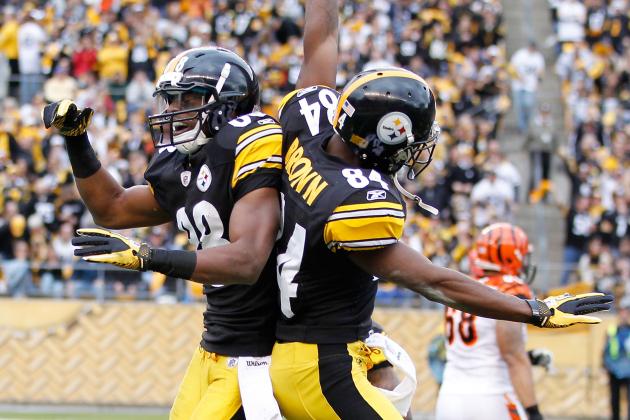 Gregory Shamus/Getty Images

Many of the Pittsburgh Steelers' draft classes in the Mike Tomlin era have come under intense scrutiny, considering the seeming dearth of players who remain with the team and have made positive contributions. The draft class of 2010, however, isn't a questionable group.
Though four of their 10 picks are no longer on the roster, and though Stevenson Sylvester and, to an extent, Jason Worilds, haven't yet lived up to their potential, the remaining six players in the draft have found ways to contribute, even if only on special teams.
Most importantly, the Steelers found themselves a Pro Bowl center in the first round and two talented wide receivers who have helped shaped their offensive identity. For just those three picks alone, the Steelers' 2010 draft can be considered a success.
Overall Grade: B