Tiger Woods, Sergio Garcia and How Winning Is Always More Boring Than Imploding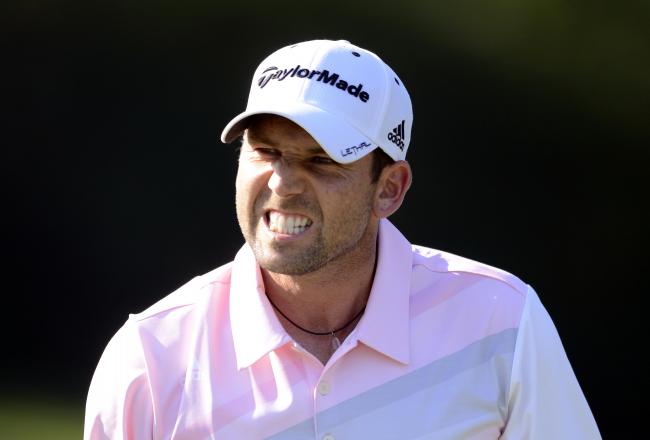 Brad Barr-USA TODAY Sports
Tiger Woods walked up to the 17th tee at the TPC at Sawgrass on Sunday, tied for the lead at The Players Championship with Sergio Garcia after both birdied the previous hole. He placed his ball on the tee and calmly smacked it into the heart of the island green, safe and dry.
Woods two-putted the 17th and the 18th to win his second Players Championship—the 78th victory in his 300th career start. It was the fourth victory in seven starts this season for Woods, who is clearly the favorite heading into the U.S. Open.
Booooooring.
When Garcia stepped up to the 17th tee in the final pairing, tied for the lead with two holes to play, something clicked in his brain. Something only Sergio might think to do in that situation: He decided to go at the pin.
Drink.
That's where Garcia's ball landed: in the drink. Needing to stick his re-tee lest he fall even further back from Woods heading into the final hole of the tournament, Garcia had no choice but to aim for the pin again.
Drink. Again.
Garcia put two balls in the water on 17 in epic Tin Cup fashion before finally landing one on the green, two-putting for his quadruple-bogey on the par-three and moving to the 18th, where, yes, he duck-hooked his drive into the water.
Drink, drank, drunk.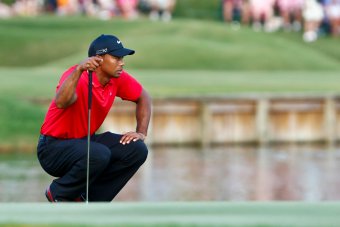 USA TODAY Sports
Woods winning the tournament will be the lasting story of the 40th Players Championship, but Garcia's implosion—from tied with Woods on the 17th at 13-under to finishing at seven-under in a seven-way tie for eighth place—is just as much a part of why we love to watch these guys play.
The old slogan for the PGA Tour is "These Guys are Good," which they surely are on most occasions. When they're not, especially when it's as brazenly and fabulously wet as Garcia was on Sunday, things can be a whole lot more interesting.
Is Bad Tiger Better Than Good Tiger?
In the grander scheme of things, golf is certainly more alluring when Woods is winning, but that doesn't necessarily mean it's more interesting to cover.
I know this gets into a bit of a meta conversation of the difference between watching actual sports and covering the storylines therein, but Woods is the perfect example of why the storyline sometimes trumps the actual event.
Which aspect of a competition is more fascinating?
Woods became the biggest story at the 2013 Masters, not because he won, but because his drop on Friday afternoon was deemed illegal. (Note: We may have another situation like that this week, too.)
Sure, we remember the Masters for Adam Scott beating Angel Cabrera in a playoff to win his first major, but it's certainly not the first storyline we think about when we think back to that weekend.
Heck, while Woods is the biggest draw in golf when he's winning, he can be an even bigger story when he is losing. Tiger has had more coverage when he is off his game than has any player when he is on his game (including Tiger).
When Tiger wins, there is less to discuss. Honestly, after he won again this weekend, what's the storyline leading out of the event?
Is the big Monday story really that Tiger beat a strong field in a big tournament and was able to right his swing down the stretch despite a late double-bogey for another win?
Is it another story about Tiger being "back" (I think I've personally written four of those stories in the last two years) or is it something about the U.S. Open and Merion, and wondering if Tiger can win on such a small course? Is that the takeaway from The Players?
Sure, I guess. But it's really Sergio. Tiger got the win...ho-hum. Sergio is more fascinating to discuss.
Tied for the lead with Tiger Woods in the biggest tournament he's ever won in his career and he put three balls in the water on the final two tee shots. That's legendary stuff from Sergio. It's our responsibility to never forget what happened at TPC.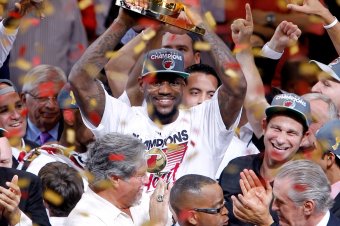 Mike Ehrmann/Getty Images
Everyone Loves a Circus
The nature of our business—the coverage of sports, not the actual events themselves—is rife with finding, and in some cases manufacturing, human interest. The best player in the world being the best player in a tournament isn't interesting at all, even if it's more fun to watch while it's happening.
LeBron James winning his first championship was fascinating because so many people wondered if he ever could. The longer LeBron went without a title, the juicier the storyline became. Last year, after he won his first title with the Miami Heat, that storyline ended, and now the ongoing story of LeBron is just how awesome he is at basketball.
Yawn.
On a podcast interview with Awful Announcing last week, we talked about Derrick Rose and why people in our industry are so fascinated with covering his inability and/or unwillingness to play. The answer is simple: Once Rose gets on the court, the story is over and we just react to what he did in the game. Oh, Rose had nine points and six assists? Great. Did the Bulls win? Great.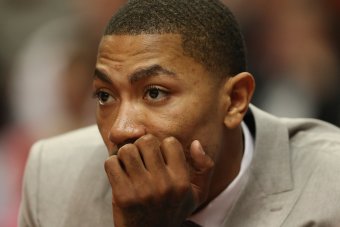 Jonathan Daniel/Getty Images
The longer Rose sits out while reportedly cleared to play, the more opportunities we get to write about the situation and find new reasons to talk about the player.
How many radio stations around the country took calls last week on Rose when they'd never talk about the Bulls otherwise?
This happens in every sport. Why did we spend more time covering the quarterbacks on the Jets in 2012 than the Ravens?
Lance Armstrong's downfall garnered far more coverage than his comeback. The failures of Alex Rodriguez are always more magnified than his successes. And while I am admittedly cherry-picking elite stars to make this point—one can make a fair counterpoint that any star outed as a cheater will be bigger news when he falters—the oddity of things going wrong is usually more interesting than everything going right.
Did a squirrel run on the field somewhere last night? Did a guy hit a half-court shot through his legs? That will get more coverage than whoever won the game. Hell, most of us still remember Jeffrey Maier's name, but have to do an Internet search to remember Tony Tarasco was the outfielder pointing at him.
Everybody loves a circus; the more clowns, the better.
To Be Fair, People Do Love Excellence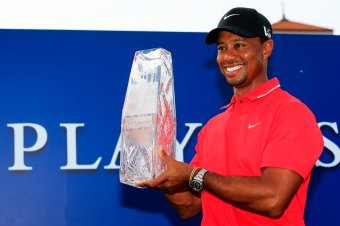 Sam Greenwood/Getty Images
Sergio Garcia's meltdown was a bigger deal because it was against Tiger Woods. Derrick Rose not playing is probably a bigger deal because the Bulls are playing the Miami Heat and LeBron James. Hell, Jeffrey Maier is only a name I mentioned because Derek Jeter was the player who hit the ball in a playoff game.
We can't have the circus without the tents in place, and the tents aren't in place without the stars to fill the stands inside.
When I pitched this silly story to my editor (and noted front-runner) Mark Smoyer, he replied, "I totally disagree with you on Tiger's excellence and on excellence in general. I want Barcelona to be perfect and their recent humanness has been disappointing. I like it when baseball has a dominant hitter or pitcher. I like that a team has won two of the past three World Series."
For full disclosure, that World Series champion is in the same town as our home office, so that may be less front-running and more "homerism," but Smoyer's point is still enormously valid.
People love to watch greatness.
Perhaps I'm taking Tiger's excellence for granted a little with the point that we'll remember The Players more for Sergio's mistakes than Tiger's perseverance after his own double on the back nine.
Allow me, then, to hedge. It's hard to have the epic failures without the unrivaled excellence.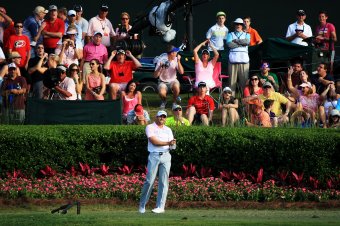 Richard Heathcote/Getty Images
When Woods double-bogeyed the 14th hole to fall back into a tie for the lead down the stretch, there wasn't a feeling the tournament was slipping away from him. We've come to expect the excellence from Woods, again after a few up-and-down seasons, so the victory came with little surprise.
Sergio's meltdown was a surprise, and that's what made it more memorable. (Note: OK, maybe it shouldn't have been a surprise, but it was.)
Had Tiger's ball gone in the drink and Sergio's landed safely on the green, this would be a much bigger story today, because Woods is a much bigger star than Garcia. That didn't happen because of Tiger's name alone; it happened because he proves time and time again he is the greatest golfer of all time.
Excellence created interest.
Still, excellence can get boring when played on repeat. Sometimes, the high-wire act is what we remember the most. Especially if they fall off the wire…and into the lake.
This article is
What is the duplicate article?
Why is this article offensive?
Where is this article plagiarized from?
Why is this article poorly edited?