The 8 Biggest Takeaways from Redskins Rookie Minicamp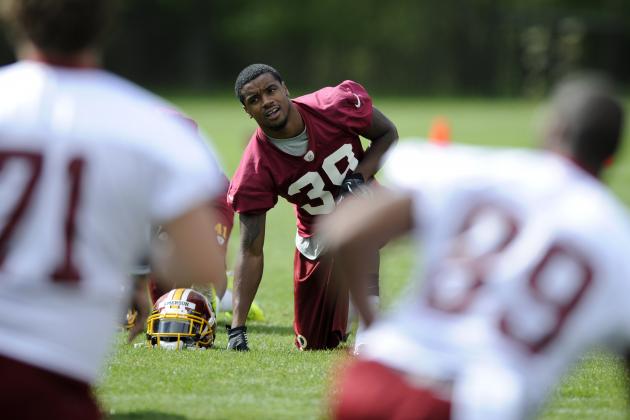 Nick Wass/Getty Images

Following the Redskins rookie minicamp last weekend, there are all kinds of good nuggets to share at the water cooler.
Without a first-round pick in last month's draft, the Redskins seem to be forgotten despite their haul of athletic playmakers.
It's still early. We all know that. But this is the type of stuff that really gets the juices flowing.
The season is still months away, yet we're here to bring you the biggest takeaways from the rookies' first time in burgundy and gold.
Begin Slideshow

»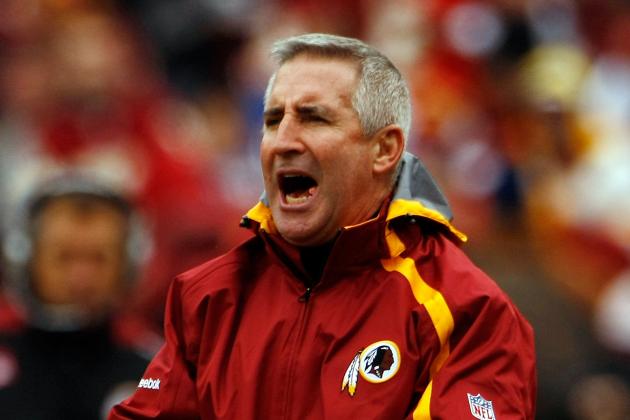 Win McNamee/Getty Images

Not saying that change isn't a good thing. But sometimes it can be really weird too.
For the last eight seasons, Danny Smith served as the special teams coach in Washington, receiving tons of praise from others around the league and nearly every player that came to work for him.
This year, the Redskins will be without the 59-year-old, grey-haired energizer bunny that chomps on his bubble gum and is sure to have his voice heard.
Taking over for Smith this season will be 40-year-old Keith Burns.
Burns was a linebacker for the Broncos when Mike Shanahan was coaching in Denver. He played primarily on special teams and Shanahan has nothing but great things to say about his former player.
"Keith was an excellent special teams player and a strong influence in the locker room for two Super Bowl championship teams," Shanahan said. "I know our players will enjoy playing for him."
Burns served as the assistant special teams coordinator in Denver since 2007.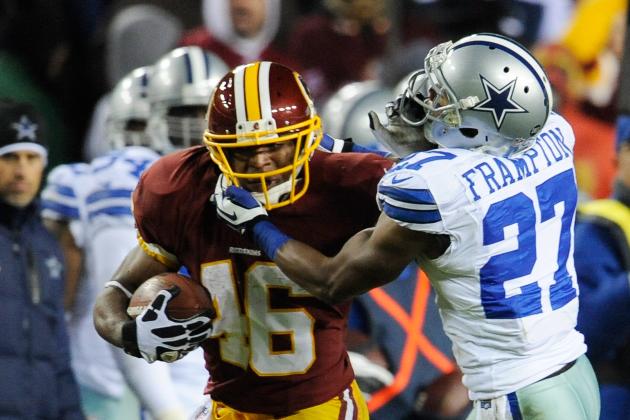 Patrick McDermott/Getty Images

It was only about a year ago when the Redskins drafted some dude named Alfred Morris out of Florida Atlantic in the sixth round.
Very few thought much of it. Oh, your typical Shanahan late-round runner.
He seems slow. Maybe he's a fullback?
Who's this Alfred fella?
And we all know how "that guy" turned out. Not too shabby.
This year, the Redskins have brought in Alfred's kid brother, Shawn Morris, in hopes of perhaps discovering another diamond in the rough.
At 5'8", Shawn Morris stands a bit shorter than his brother and he hails from Birmingham Southern—a Division III school in Alabama.
"Same personality, for sure," head coach Mike Shanahan told reporters regarding Shawn Morris. "I'm not sure they both run the same. But what a quality young man."
And that's pretty much what it boils down to.
Shawn Morris doesn't have a good chance of making this Redskins team. Heck, he doesn't even have a decent chance. But Shanahan continues to build the camaraderie and family within this organization and it's a great story.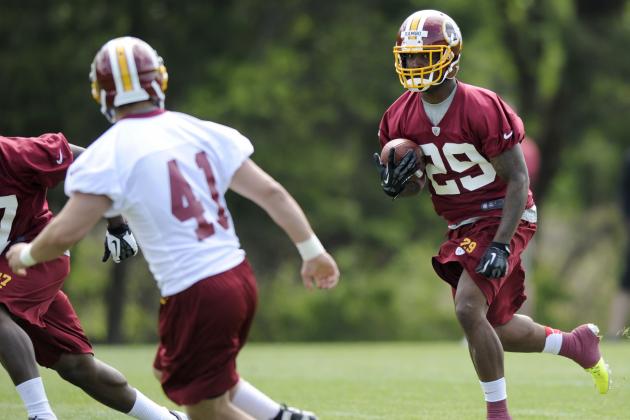 Nick Wass/Getty Images

Before entering last month's draft, I received tons of criticism for not gushing over Georgia safety Bacarri Rambo and his fit with the Redskins.
But it wasn't because I hated him as a prospect. It wasn't because I didn't think he could plays in the NFL.
I didn't prefer Rambo simply because his value was off; I thought his regular projection of the third round was entirely too high for the Redskins.
So when the Redskins took the clock in the sixth round last month, and Rambo was still there staring them in the face, the selection was a no-brainer.
Rambo, despite his off-the-field concerns and inconsistent tackling, carried tremendous value at that point in the draft. There's no question about the excitement that should surround this young man, simply by way of his potential and the value in which he made his way to Washington.
Although Rambo can technically play both safety positions, he's a natural fit at free safety, where he gets space in front of him to make the most of his play recognition, ball skills and ability to keep his helmet near a turnover.
Nick Wass/Getty Images

Redskins fifth-round pick Chris Thompson was forced to sit out most of the weekend while recovering from surgery to repair a torn ACL he suffered last season.
But don't worry. Shanahan seems to have high hopes for his new burner out of the backfield.
"It's been six months since he had the ACL injury," Shanahan said. "He'll be full go, according to the doctors, by the time we open camp. That will be right at eight months. He's working out now and doctors say the ACL is looking great. He's a guy we think can help us and a guy we had ranked very high. We believe if he didn't have that injury he would have been a first-, second-round draft choice. That's how we had him ranked."
There's no questioning Thompson's ability to put together a highlight reel. He has incredible speed and pop at the line, his acceleration is awesome and his ability to break down guys in the open field makes him a terror in space.
If this guy is healthy, Thompson is exactly what the doctor ordered in Washington.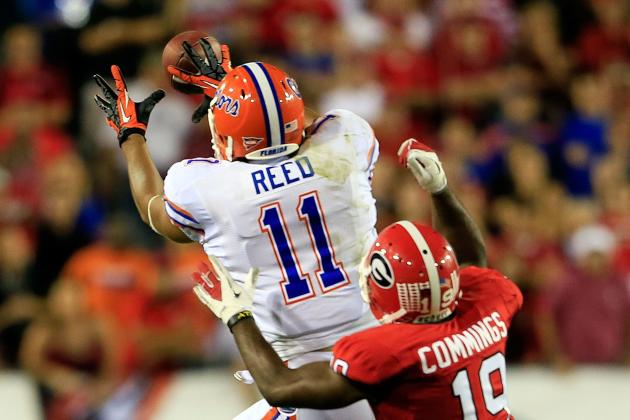 Sam Greenwood/Getty Images

Although slightly limited last weekend due to some knee soreness, there's no need to worry about third-round pick Jordan Reed. The team hopes to have him up to speed in the next couple weeks.
The Jordan Reed Project is going to be a fun and interesting journey for the rookie during his first season in Washington.
As a natural pass-catcher with great athleticism, Reed provides the Redskins with a threatening mismatch against opposing defenses.
Despite his inability to block in the early stages of learning the position, Reed is going to be valued as a guy that can take advantage of smaller defensive backs, work to get open and then make plays with his good vision following the catch.
It's hard to say what kinds of looks Reed will receive as a rookie this season. The Redskins are still with Logan Paulsen and a developing Niles Paul, while Fred Davis, the presumed starter, continues to recover from surgery to repair a torn Achilles.
Regardless of Davis' health and recovery, I think Shanahan is excited to have four receiving tight ends. Offensive coordinator Kyle Shanahan can get creative with his sets and I wouldn't be surprised to see Reed a little more than most anticipate.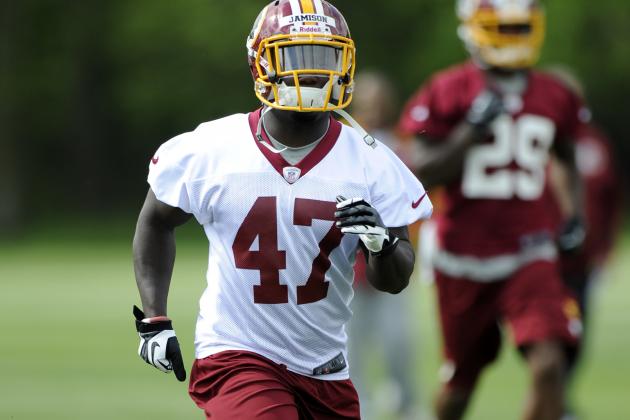 Nick Wass/Getty Images

Going purely off of a hunch, I think seventh-round pick Jawan Jamison is a guy to keep an eye on this summer.
No, I don't think he's Ray Rice. But I do believe he plays faster than his forty time would imply, and I think he's a tough young man with a competitively high motor.
The verdict on Roy Helu and his recovery is still out. Mike Shanahan seemed a bit more optimistic during owners meetings earlier in the year, but it wasn't enough to sell me.
Depending on Helu's health, the backfield could take an interesting shape.
Jamison is a small back, but runs with tough steam ahead. He also comes with a set of reliable hands out of the backfield, immediately giving him an edge over most other healthy running backs on the roster last year.
Who knows? We all remember how that late-rounder panned out from last April.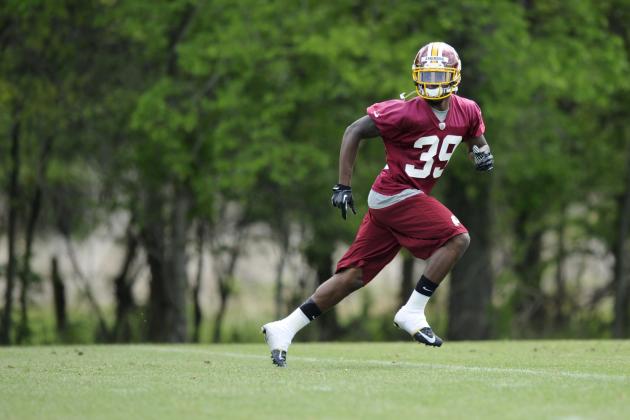 Nick Wass/Getty Images

When the Redskins made David Amerson their first pick of the draft, I immediately thought of the idea of playing him at safety.
Since then, the Redskins drafted two safeties and Shanahan has made it clear that he expects to have Amerson playing corner on the outside, more specifically on the right.
After re-signing DeAngelo Hall and restructuring Josh Wilson's contract, the Redskins seem to have their starting corner positions filled.
Meanwhile, Amerson will likely battle with recently-signed free agent E.J. Biggers for the No. 3 cornerback spot.
And the rookie couldn't be in a better situation.
For starters, the position competition is healthy, entertaining and telling.
How does he fare working his way up the depth chart? How does he improve over the course of camp? How does he deal with progress and/or setbacks? All of that can be very good for a greenhorn like Amerson.
Second, battle at any spot on the field improves the overall quality of given position.
Although inconsistent last season, Biggers isn't chopped liver. He's a guy that defensive backs coach Raheem Morris drafted while serving as head coach in Tampa Bay, and he's a guy that's looking to take the next step in his career. He's hungry too.
Finally, the Redskins lacked depth at the position, and maybe still do. But Amerson helps fill the void at corner by way of youth, athleticism and playmaking ability.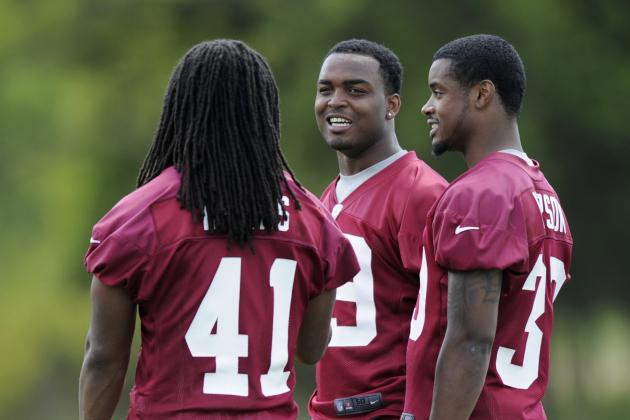 Nick Wass/Getty Images

The need at safety was such a glaring weakness for the Redskins heading into late April, and addressing it by way of Bacarri Rambo and Phillip Thomas should be enough to excite fans.
In addition to his praise for both Rambo and Thomas on the field, Shanahan gave us even more reason to get excited about the newest members of the team when he talked about the duo's ability off the field.
"We have different tests that they take that tell us what kind of mental quickness they have, what kind of dedication, commitment, those types of things that are very important to us," Shanahan said regarding pre-draft exams administered by the team (via CSNWashington.com). "Those two guys, one had a 10 and one had a 9 out of 10 points. That's as good as you see."
You mean, the Redskins are going after intelligent football players in the draft nowadays?!
Oh, how none of us miss the Vinny Cerrato era.