Biggest Takeaways from St. Louis Rams Rookie Minicamp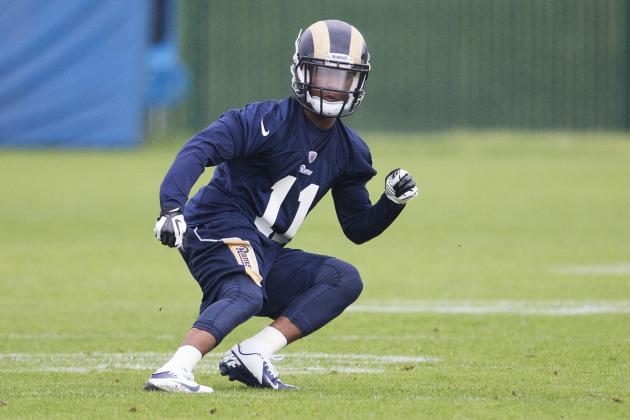 David Welker/Getty Images

The glamour of the NFL draft is now far away in our rear-view mirror, and it's time for the rookies to trade in their tuxedos for a helmet and cleats—it's time to go to work.
This past week, the St. Louis Rams held their rookie minicamp not only for their draft picks, but for 53 total rookies who are trying to make a career out of NFL football (according to STLtoday.com).
Few rookies will make it to training camp, while only an elite few will find themselves on the 53-man roster.
For now, based on the reports coming out of camp, here are several observations regarding the St. Louis rookies.
Begin Slideshow

»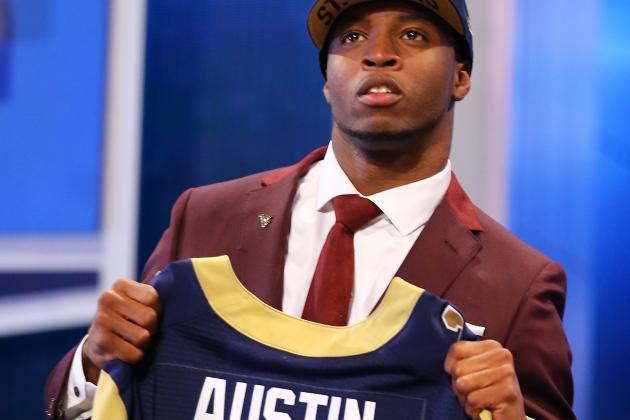 Al Bello/Getty Images

Tavon Austin—St. Louis' top pick of the NFL draft—has insane levels of talent as an offensive weapon, but still, you have to feel for the guy.
The majority of photos coming out of the Rams' minicamp are snapshots of Austin, while no one in the media will mention the St. Louis offense without throwing around his name numerous times.
Is it possible for expectations to be any higher? Or have we completely maxed out the Tavon hype?
If he doesn't start making plays within the first few weeks of the upcoming season, the criticism will be relentless.
For Austin's sake, he better be ready to roll in Week 1.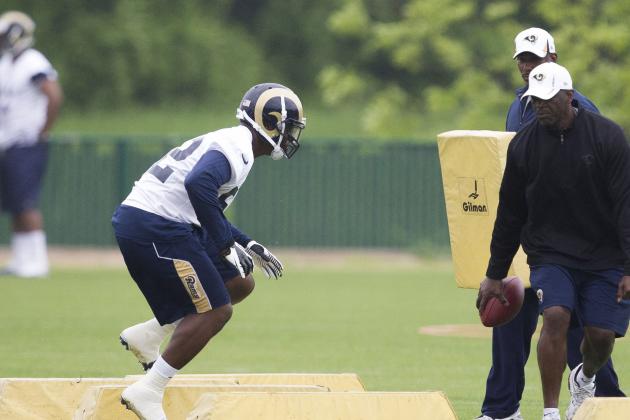 David Welker/Getty Images

We've heard a lot about Alec Ogletree's ability to stop the run and his potential to be the possible antidote for the read-option quarterbacks of the NFC West, but his ability to create turnovers has been marginalized.
During minicamp, he picked off a pass on the very first play during one-on-one drills against tight ends (according to StLouisRams.com) and finished with two total picks.
Ogletree finished his collegiate career with just one interception, but with his rare mix of size and speed, the Rams' veteran coaching staff will mold him into a turnover machine.
After all, wasn't that Michael Brockers guy supposed be terrible at pressuring the quarterback?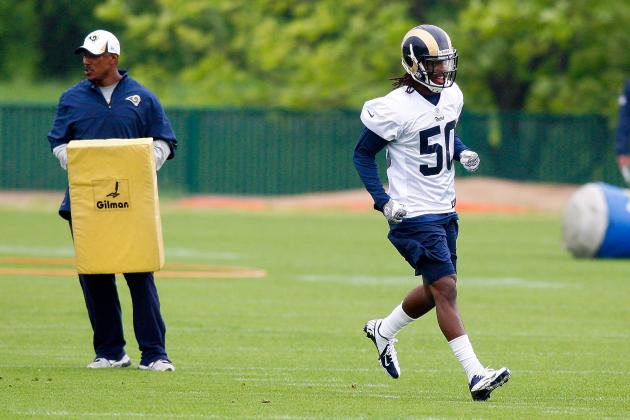 Scott Kane-USA TODAY Sports

Ray-Ray Armstrong hasn't played a full season of football since 2010, but his return to the game will be harder than we anticipated thanks to an unexpected position switch.
Instead of playing his usual safety position, Armstrong will have to make the squad as an outside linebacker.
At 6'3" and 216 pounds, Armstrong is a bit oversized for an NFL safety, while his natural physicality and poor coverage skills make him an ideal candidate for linebacker.
Armstrong has the athleticism to make the switch, but it's going to be a difficult journey for the rookie.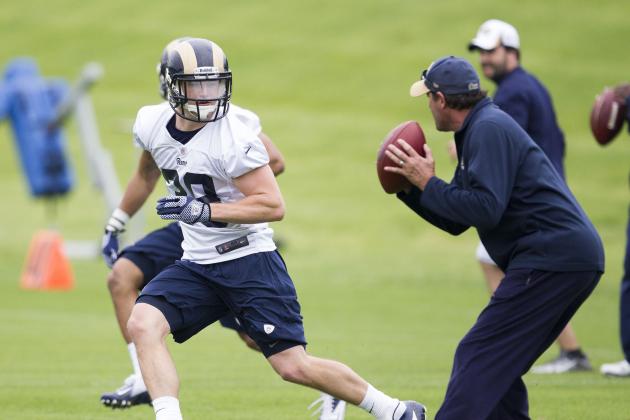 David Welker/Getty Images

Darian Stewart and rookie T.J. McDonald are the top safeties on the roster, which means the Rams are dangerously thin up top.
Armstrong's unexpected move to linebacker only waters down the talent pool even more, which means Cody Davis has a realistic shot at making the 53-man roster.
After a solid 2012 performance for Texas Tech, he surprisingly went undrafted despite his 4.4-second 40-yard dash and impressive athleticism.
If Davis can outplay Matt Daniels in training camp, he'll be making the squad as a gunner on the kickoff team.