NFL Draft Grades: AFC Winners and Losers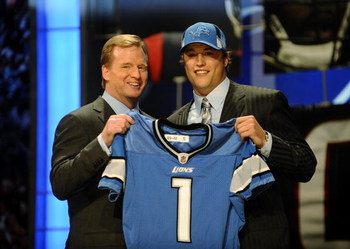 The second day of the 2009 NFL Draft ended on Sunday evening, and the jury is in.
Who was the biggest winner of all the teams? The biggest loser? Who got the biggest steals? Who made the worst and biggest reaches?

In the AFC, the grades ranged from A+ to F-. Without further ado, here's my list of the two biggest winners and losers of the AFC in this weekend's NFL Draft.
Winner—New England Patriots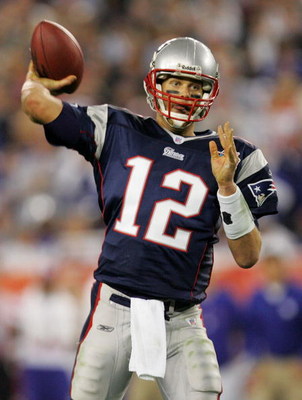 Not only did the Patriots bolster their defense with youth, but they also did this without having to give first-round money.
They also got rid of some picks and traded down in order to get two second-round draft picks next year.

They got Jacob Ingram, who is considered to be one of the best long-snappers ever to be drafted, and Julian Edelman, a QB/WR who may help implement a "Wildcat" formation for the Patriots.
Grade: A+
Winner—Cincinnati Bengals
The Bengals' first three picks were worthy of being first-round picks (Andre Smith, Rey Maualuga, and Michael Johnson).
They also got TE Chase Coffman, who was a second-round-worthy pick, in the late third round.

Even though I truly thought that they should get OT Eugene Monroe before Andre Smith, this is still a winner at the draft.
The defense got a great upgrade, and hopefully Keith Rivers will be healthy this season for them.
Grade: A
Loser—San Diego Chargers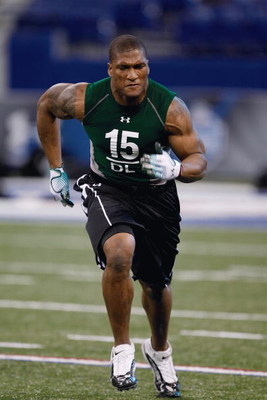 This was a close call between the Denver Broncos and San Diego Chargers for who did worse.
But I chose the Chargers because not only did they get a huge reach in the first round, but they also shouldn't have picked two guards.
They should have picked RBs Cedric Peerman or Javon Ringer or traded up 5-10 picks for Andre Brown, who went a round lower than expected, instead of an unknown Gartrell Johnson.
Also, OG Duke Robinson was available when they picked the other two guards.
Grade: D
Loser—Oakland Raiders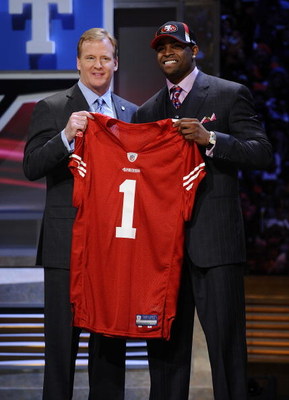 The picture says, enough already. How could you pass up Michael Crabtree and B.J. Raji for Darrius Heyward-Bey? How could you get the 73rd-ranked safety in the second round?
And people wonder how Al Davis uses his mind. I mean, he has a young team with some very good young pieces and could have added a couple others, but he made a mockery of the NFL.
This was the worst draft ever!
Grade: F-
Keep Reading