EJ Manuel: "No Nerves. I Was Just Excited to Be out Here"
Use your ← → (arrow) keys to browse more stories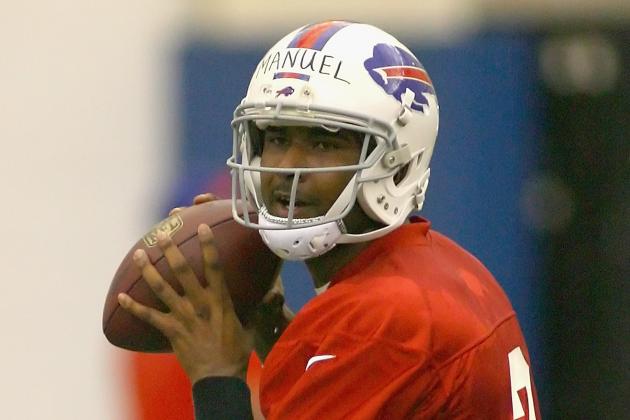 Rick Stewart/Getty Images

Q: How did it feel out there? A: First off, it felt great to be back with a team. Through the pre-draft process, you get so used to doing things on your own or with guys who are training and things like that. But today, it was a real practice. Strap it up with cleats and a helmet back on. It was a great feeling.