One Player on Every Team in MLB That Their Own Fans Hate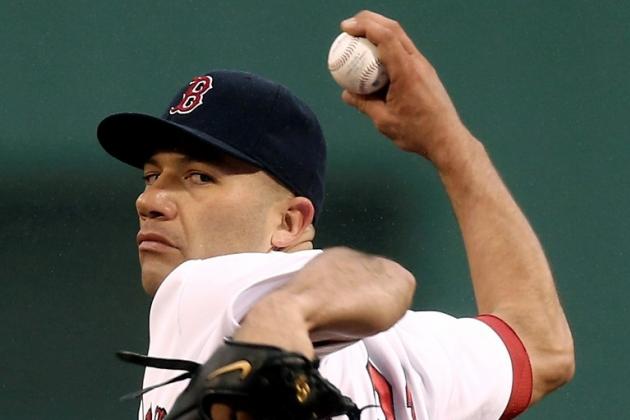 Jim Rogash/Getty Images
Alfredo Aceves of the Boston Red Sox has no friends in the Fenway Park stands. The fanbase roots for him to fail.
MLB fans will unconditionally support their teams, but let's be honest: You don't love every player the same. All 30 clubs, in fact, employ an individual that their supporters would rather see at the bottom of McCovey Cove.
Loathing is usually rooted in on-field struggles, though the context can vary. Of course, there are players who always underachieve in the majors yet continue to receive opportunities. On the other hand, we've seen plenty of veteran free agents sign with a new team and inexplicably experience difficulties.
Oft-injured players can drive a fanbase insane. Moreover, spectators will turn against anyone who disrupts clubhouse chemistry.
Whether a team is slumping or contending, there's a player that its fans want to dismiss.
Begin Slideshow

»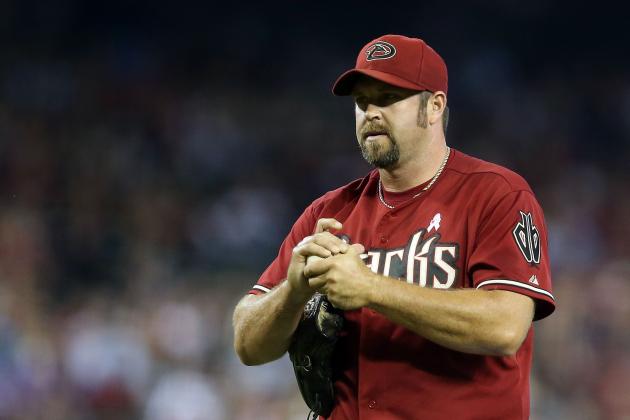 Christian Petersen/Getty Images
Heath Bell.
The Arizona Diamondbacks were on the wrong end of 14 Heath Bell saves when he closed for the San Diego Padres and Miami Marlins. Following J.J. Putz's elbow sprain, the 35-year-old now has those same ninth-inning responsibilities in the desert.
The fans aren't particularly comfortable with his 22 hits allowed in only 17 innings.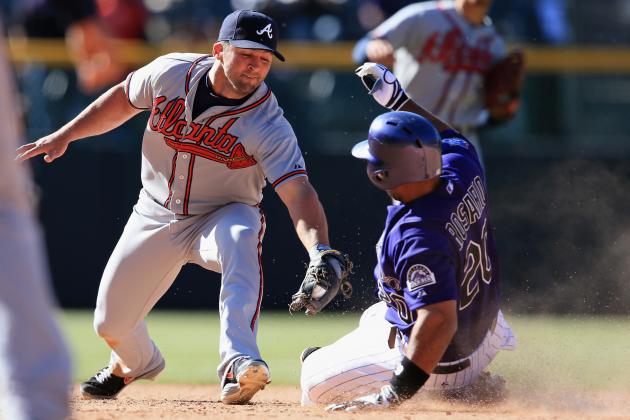 Doug Pensinger/Getty Images
Dan Uggla.
The Atlanta Braves seemed to be doing just fine with Omar Infante back in 2010. The slender Venezuelan provided plenty of defensive versatility and balls put in play.
But after being ousted from the playoffs, management made the "sexy" move and traded for all-or-nothing slugger Dan Uggla. He was worth 4.2 WAR the previous season; he has barely contributed that in two-plus years since.
Uggla is particularly strikeout-prone and painfully inconsistent, both offensively and in the field.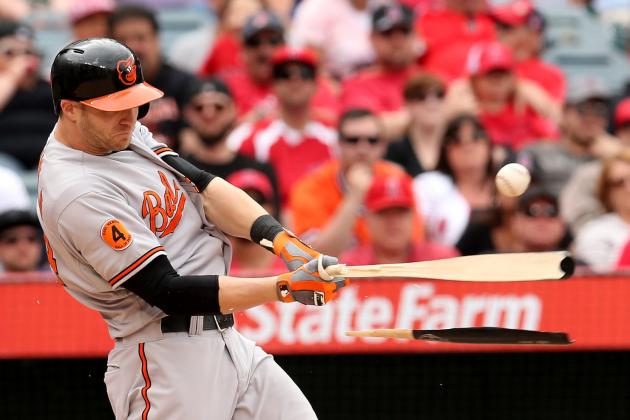 Stephen Dunn/Getty Images
Nolan Reimold.
No thanks to Nolan Reimold, the Baltimore Orioles are near the top the AL East standings again.
The once highly touted power hitter can't stay on the field. Already in his young career, he has suffered from an Achilles injury, bulging disk, shoulder soreness and hamstring tightness. Reimold is batting only .188/.257/.327 this season.
Second baseman Brian Roberts has played just as infrequently in recent years while earning a much higher salary. That said, he'll always have a loyal following because of his years of productivity the previous decade.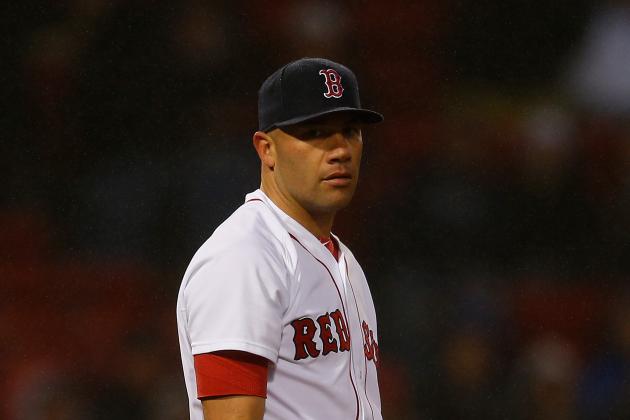 Jim Rogash/Getty Images
Alfredo Aceves.
His disdain for Bobby Valentine didn't bother Boston Red Sox fans. Many of them actually felt the same way about the one-and-done manager.
However, Alfredo Aceves has made poor behavioral decisions in 2013, too. There was that batting practice awkwardness in spring training (via MLB.com's Ian Browne) and his criticism of teammates after a loss to the Oakland Athletics, writes Pete Abraham of The Boston Globe.
The Red Sox have some bullpen concerns, but nothing that Aceves and his 8.66 ERA can remedy.
Brian Kersey/Getty Images
Carlos Marmol.
Because of all the walks and hit batsmen, Carlos Marmol's relief outings are always nerve-racking adventures. Of course, if every one of them (or even most of them) ended poorly, the Chicago Cubs would have already gone the DFA route.
Rather, this erratic 30-year-old has had stretches of adequacy that last for weeks or even months. Just when it seems he's at rock bottom, Marmol will give the team 10 straight scoreless innings (via Baseball-Reference.com).
And then he goes right back to surrendering tight leads.
The fans understand the club's rebuilding process and wish he still had some trade value left. But truth be told, Chicago is probably stuck with him.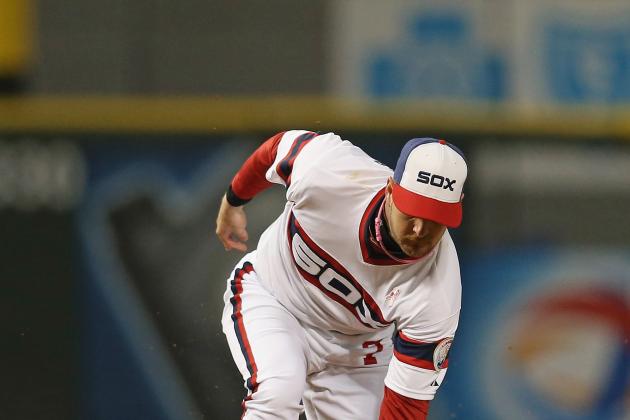 Jonathan Daniel/Getty Images
Jeff Keppinger.
We noticed late last month that Jeff Keppinger had a very bizarre 2013 stat line: no home runs or walks. At that stage of the season, his disappointing sample with the Chicago White Sox was great to poke fun at, though seemingly nothing to overreact about.
Keppinger has since dropped in the lineup to take some pressure off, yet the slump persists. He is the only qualified major league position player with a lower on-base percentage than batting average, and his power—Keppinger never had much to begin with—is still absent.
As frustrating as Adam Dunn can be, at least he'll occasionally give White Sox fans something to cheer about (seven home runs).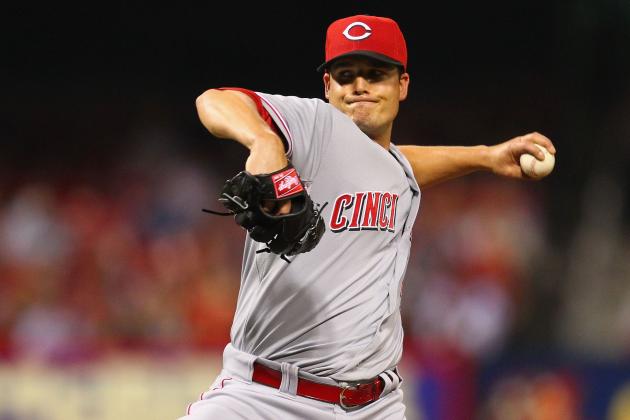 Dilip Vishwanat/Getty Images
Manny Parra.
Nothing irritates a fanbase more than when a player dominates against their team for years, then stinks upon joining forces. Relievers meet this criteria due to the volatility of their work.
From 2010-2012, Manny Parra had limited the Cincinnati Reds to a single run in 10 innings (0.90 ERA). The Milwaukee Brewers non-tendered him in November, and the Reds swooped in with a one-year deal prior to spring training.
Parra strained his left pectoral after six miserable appearances and now hogs a 40-man roster spot while recovering on the disabled list.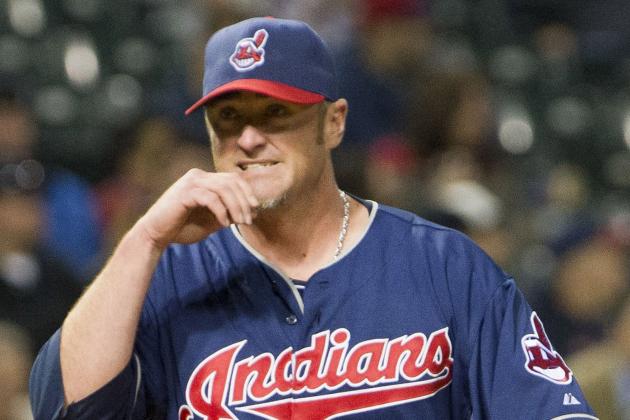 Jason Miller/Getty Images
Brett Myers.
Brett Myers is viewed with the same type on contempt by Cleveland Indians supporters.
He thrived against them last summer upon joining the Chicago White Sox bullpen. Recognizing that Myers still had potential to start, the Tribe paid him $7 million as a free agent.
According to MLB.com's Jordan Bastian, there's no clear timetable for his return from an elbow injury. Cleveland fans don't want him hurrying back, anyway.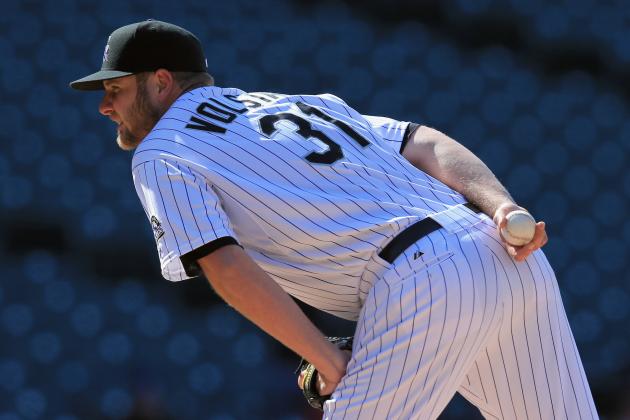 Doug Pensinger/Getty Images
Chris Volstad.
Across the baseball industry, the Colorado Rockies were almost unanimously projected to finish fourth or fifth in the NL West. Third baseman Chris Nelson was doing everything in his power to ensure such mediocrity before the team traded him to the New York Yankees.
The fans' hatred is now directed toward Chris Volstad, who allowed runs in each of his relief appearances before being optioned to Triple-A.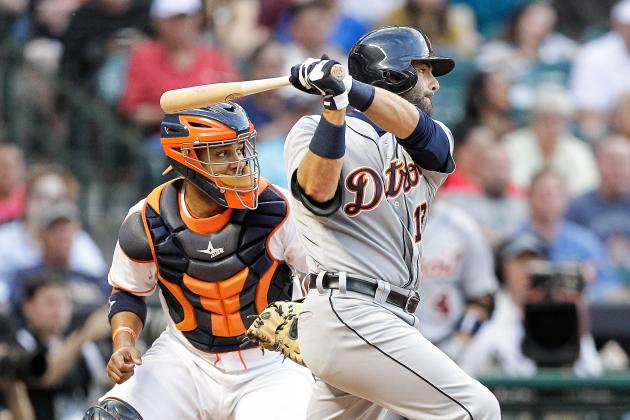 Bob Levey/Getty Images
Alex Avila.
"Hate" probably isn't the right word for how the Detroit Tigers fanbase feels about any player. Coming off an American League pennant and currently leading their division has everyone in great spirits.
That said, Alex Avila has been an enigma. Two years removed from batting .295/.389/.506, his average has rarely poked above .200 at any point in 2013.
During this season-long slump, his best hitting streak is just three games long.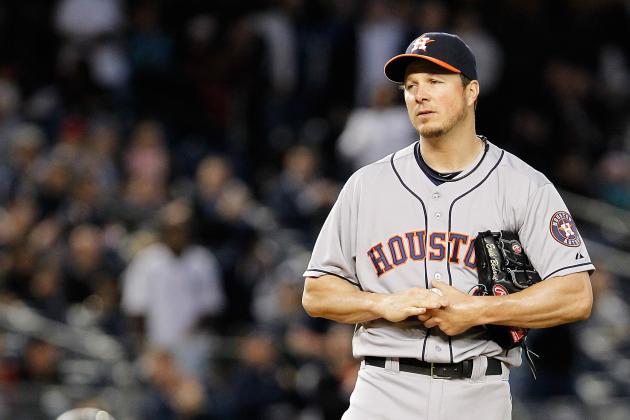 Mike Stobe/Getty Images
Erik Bedard.
An abysmal performance from the less experienced Houston Astros should have been expected.
Lefty Erik Bedard was held to a significantly higher standard. Even coming off a forgettable year with the Pittsburgh Pirates, he was still trusted to occupy one of five spots in a mediocre starting rotation.
By default rather than merit, Bedard is back from a brief bullpen banishment, and it's not been a welcomed sight for fans.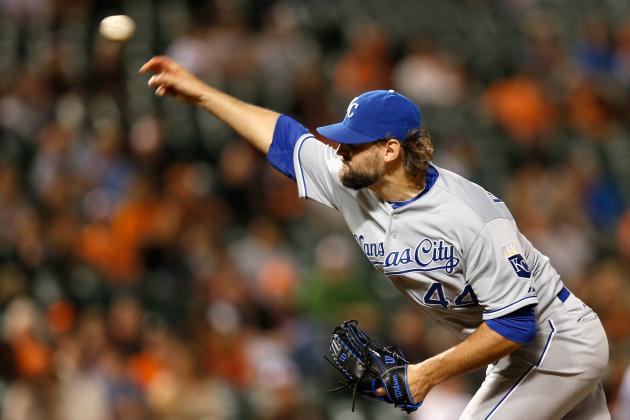 Rob Carr/Getty Images
Luke Hochevar.
The Kansas City Royals spent a half-dozen painful seasons trying to make Luke Hochevar fit in the starting rotation. The former top draft pick was especially inept last year (5.74 ERA, -1.3 WAR), leading many to believe that the team would finally give up.
They instead retained Hochevar for $4.56 million and demoted him to the bullpen. He's been nothing short of excellent, though he pitches primarily in low-leverage situations.
K.C. fans must be ticked off that he only performs up to his capabilities when it barely matters.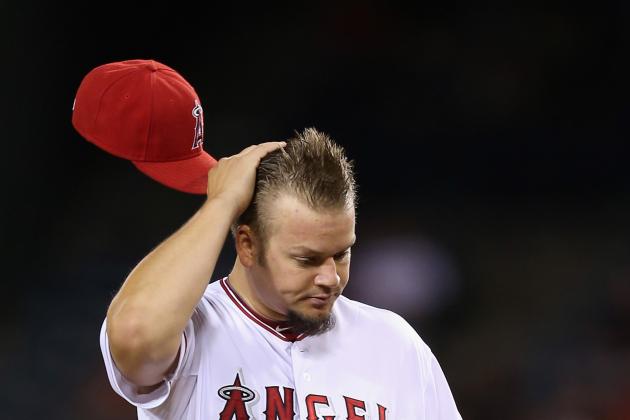 Jeff Gross/Getty Images
Joe Blanton.
Really, Los Angeles Angels? A two-year, $15 million deal for Joe Blanton this past winter?
To be fair, he's been a thorn in their side for a while. The Angels totaled only six home runs in 93 innings vs. Blanton, who twice threw complete games against them.
But his underachievement in 2013 has been worse than any fan could have feared. With the Angles still suffering through a short-handed rotation, Blanton leads the majors in hits allowed and fails to get through innings efficiently.
Overpaid outfielder Josh Hamilton is gradually crawling out of the doghouse.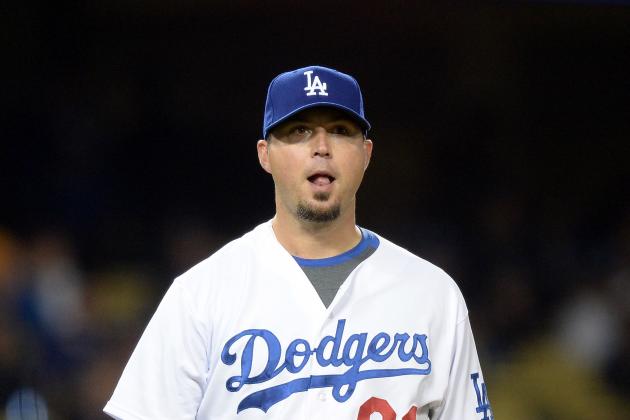 Harry How/Getty Images
Josh Beckett.
The two other expensive players taken in the Boston Red Sox's salary dump—Carl Crawford (.853 OPS) and Adrian Gonzalez (.895)—have actually carried the Los Angeles Dodgers in 2013.
Josh Beckett? Ugh.
Like Joe Blanton, he's winless in eight starts for a franchise that's already lacking starting pitching depth. The main issue for Beckett is fastball location, as he often misses over the plate, resulting in more long balls allowed than any other Dodgers pitcher:
That @dodgers josh Beckett signature home run pitch. Right down the middle.

— Phillip Rivers (@Phillip_Rivers) April 27, 2013
L.A. is stuck with him for 2014, too.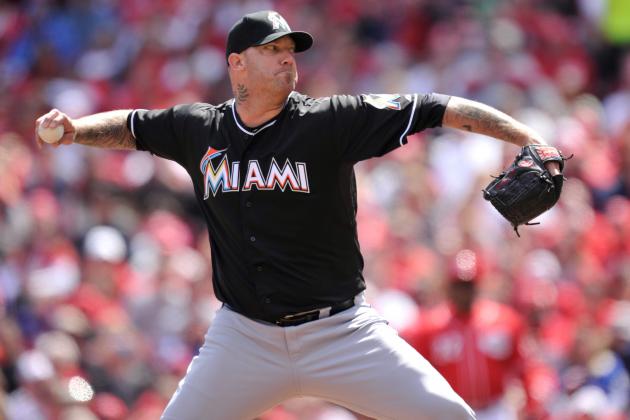 Jamie Sabau/Getty Images
Jon Rauch.
The Miami Marlins fans—the few that are left—approached 2013 knowing that the club would be noncompetitive.
Might as well spend as little as possible to construct the doomed roster, right?
It's just Miami's luck that the only "reputable" veteran reliever to sign was Jon Rauch. His 6.89 ERA pretty much speaks for itself.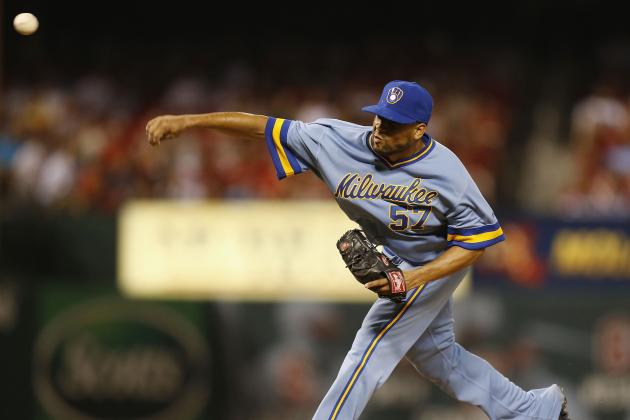 Paul Nordmann/Getty Images
Francisco Rodriguez.
Francisco Rodriguez struggled with his command for most of 2012. Despite a steady September, he drew minimal interest in free agency and ultimately re-signed with the Milwaukee Brewers once the season was several weeks old.
Unreliable relief work doomed the club last year, but it wasn't all K-Rod's fault. John Axford, however, incites slightly less anger from fans because of his sense of humor, hair-growing potential and the fact that he came from their farm system.
Milwaukee has a lot of pitchers in the high minors who could be just as effective as Rodriguez for a fraction of the price.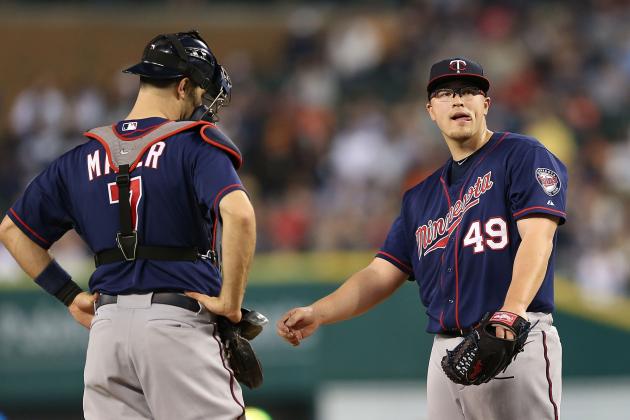 Leon Halip/Getty Images
Vance Worley.
Our own Benjamin Klein wrote about how Vance Worley was the guy Minnesota Twins fans were "most excited to watch in spring training." After being acquired from the Philadelphia Phillies, he slid into the role of Opening Day starter.
The right-hander turned in six decent innings on April 1 but has thrown just one quality start in seven tries since.
And remember, the Twins parted with fan favorite Denard Span to get Worley.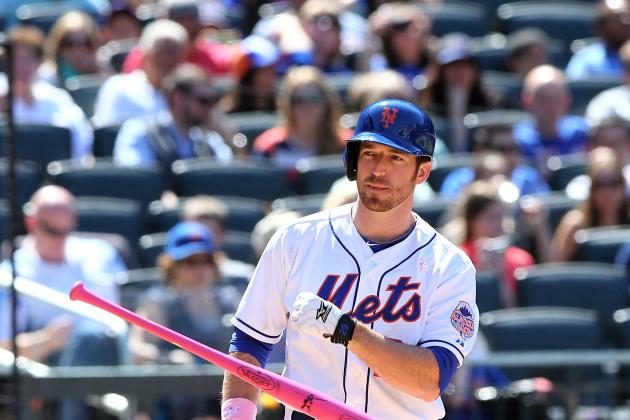 Elsa/Getty Images
The pink Mother's Day bat didn't help Davis at the plate.
Yahoo's! Matt Musico reached a boiling point in 2012, as Ike Davis slumped from the get-go. He was hardly unique in that regard.
The early portion of 2013 has also been an offensive struggle for the first baseman. Davis is committed to pulling everything to right field and abandoning his plate discipline to do so.
Musico insists that his problem is about more than poor results:
Combine that with some of the comments Davis has made to the media about his slump, and it sounds like he not only needs an adjustment to his approach, but also to his attitude. Sending him to the minors would do the trick.
ESPNNewYork.com reported that the New York Mets considered trading Davis last fall. His stock has certainly fallen since then.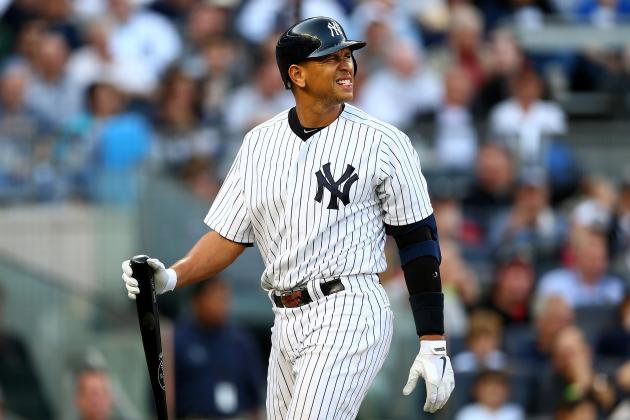 Elsa/Getty Images
Alex Rodriguez.
Alex Rodriguez has brought embarrassment onto himself with links to performance-enhancing drugs and relationships with high-profile celebrities.
But perhaps New York Yankees fans are most irritated by his postseason struggles. Outside of 2009, this all-time great offensive player has actually hindered run production.
Last October was the worst one yet. The 37-year-old seldom put the ball in had play and needed to be replaced against right-handed pitching.
And yeah, there's more than $100 million remaining of his contract.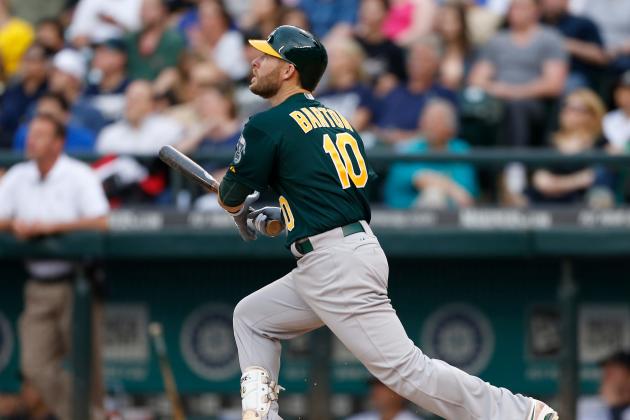 Otto Greule Jr/Getty Images
Daric Barton.
No other team wants Daric Barton. This is a fact.
Despite a modest salary, the patient but powerless first baseman cleared waivers last month, according to MLB.com, when the Oakland Athletics booted him off the active roster.
Several injuries at the major league level have temporarily created space for him. As expected, he's off to an underwhelming start (.125/.222/.313 in 18 PA), which included a deflating strikeout against Joe Nathan in extra innings on Tuesday night:
Exhibit B: Daric Barton. One of the most disappointing players in Oakland A's history. I knew it was over...It's sadly predictable...

— Peter Fournier (@P_Fournier) May 15, 2013
The 27-year-old used to be an elite prospect.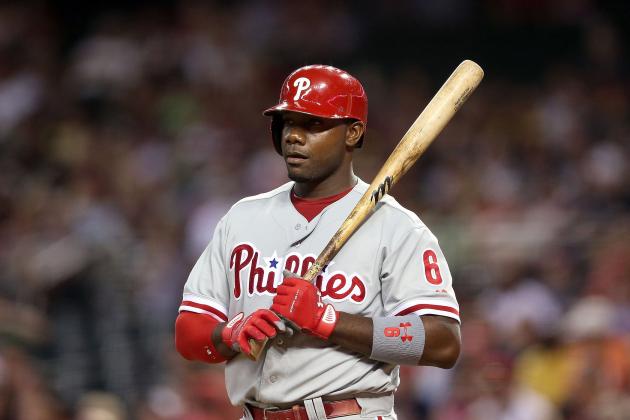 Christian Petersen/Getty Images
Ryan Howard.
Optimistic that Ryan Howard would rebound from an injury-shortened 2012 campaign, the Philadelphia Phillies did not acquire any of the top available hitters during the offseason. With the offense averaging barely three-and-a-half runs per contest thus far, they probably regret being relatively quiet.
He's being targeted by the fans because of his bloated salary and the expectations that come along with an eight-figure contract extension:
Another strikeout for Ryan Howard... How much is he being paid again

— Kyle Heimer (@HailHeimer) May 12, 2013
Entering May 15, Howard ranks fifth among National League players in strikeouts.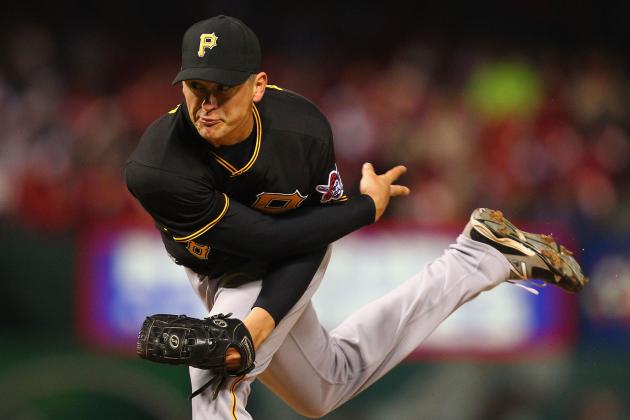 Dilip Vishwanat/Getty Images
Jared Hughes.
Pittsburgh Pirates fans know that rival Brandon Phillips can be obnoxious. Even if they didn't believe that Jared Hughes made racist comments toward him last season, they were disappointed that he stooped down to Phillips' trash-talking level.
The right-hander seemed to be the weakest link in Pittsburgh's 2013 bullpen (4.61 ERA, 5.9 BB/9) before his demotion to the minors.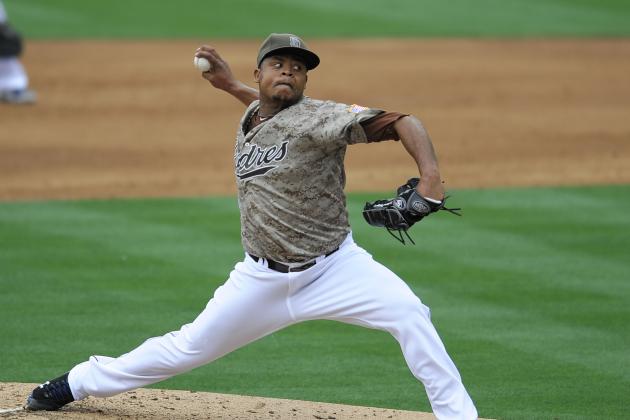 Denis Poroy/Getty Images
Edinson Volquez.
Edinson Volquez didn't issue any walks during his start on April 24. The fact that this was a big deal pretty much sums up the pitcher's incurable control problems.
After this year, the San Diego Padres will hopefully have enough healthy internal options to let Volquez leave in free agency without a second thought.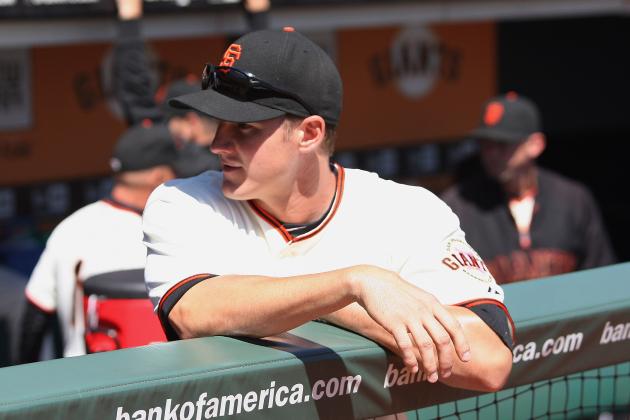 Tony Medina/Getty Images
Brett Pill.
There goes Brett Pill again, thriving for the San Francisco Giants' Triple-A affiliate.
He was given an extended look with the major league team in 2012 and batted only .210/.265/.352. And that was at age 27.
His inability to translate minor league success to the highest level is frustrating. Thankfully, the Giants lineup doesn't have many weak spots at the moment.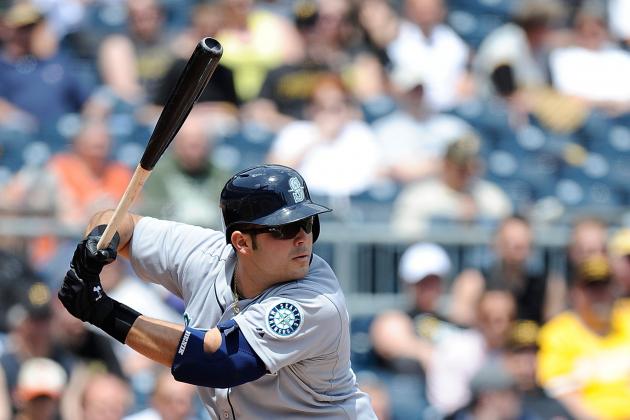 Joe Sargent/Getty Images
Jesus Montero.
Jesus Montero's first full season was underwhelming. Even with home games at Safeco Field, a so-called "offensive prodigy" should be better than a .260/.298 /386 batting line.
After "learning how to run" this past winter (via Greg Johns, MLB.com), there was hope that he would progress in 2013. After all, most players do at age 23.
Well unfortunately, Montero is mired in an ugly slump. The Seattle Mariners no longer start him regularly and there's doubt as to where he fits in their future plans.
The most painful realization for fans is that they've somehow come out worse than the New York Yankees in the exchange that sent Michael Pineda east in January 2012. While Pineda hasn't thrown a single inning for the Bombers in the regular season, FanGraphs and Baseball-Reference.com agree that Montero has performed below replacement level for the M's.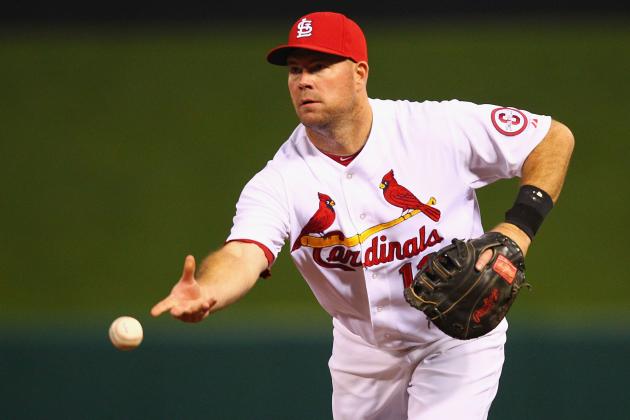 Dilip Vishwanat/Getty Images
Ty Wigginton.
Between now and the end of the 2014, Ty Wigginton will get paid more by the St. Louis Cardinals than their recently extended first baseman, Allen Craig.
You would never know it by his limited playing time.
Wigginton is a notoriously poor fielder, so the Cards have used him for only 31 defensive innings. The glaring problem is that his .200/.259/.240 batting line and 10/2 strikeout-to-walk ratio don't justify many pinch-hitting opportunities.
In hindsight, the team would have likely let him sign elsewhere.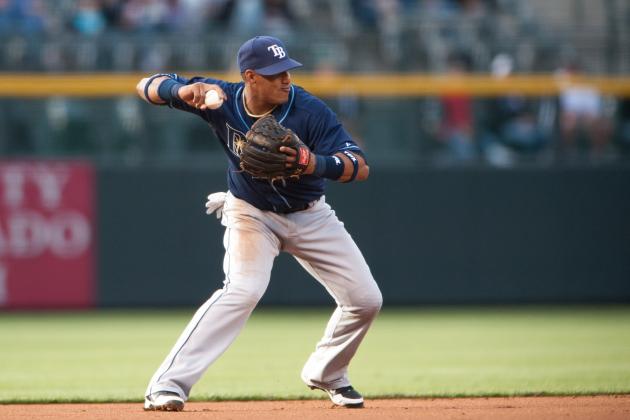 Dustin Bradford/Getty Images
Yunel Escobar.
The Tampa Bays frequently changed shortstops in 2012. All of the non-Ben Zobrist options struggled mightily.
That led them to acquire Yunel Escobar via trade, who even the Miami Marlins didn't want. The front office may have overlooked that red flag.
Though there's no rumblings about him being a negative clubhouse influence, Escobar has career-worst numbers in each of the triple-slash categories.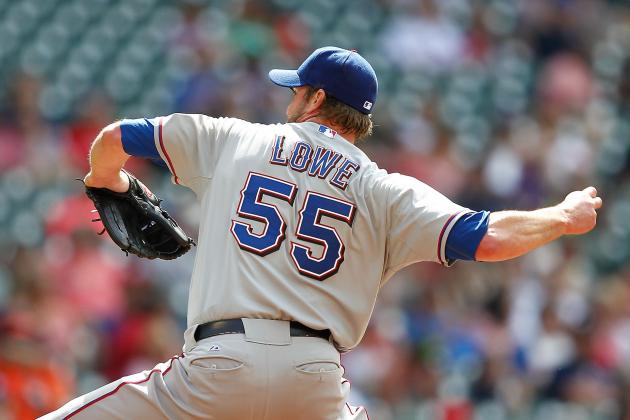 Bob Levey/Getty Images
Derek Lowe.
Derek Lowe pitched well in relief down the stretch for the 2012 New York Yankees.
The momentum obviously hasn't carried over to 2013. Actually, his pitiful performance for the Texas Rangers thus far should come to an end immediately, writes Yahoo's! James Holland:
Derek Lowe has to go. There's no easier way to say it. In 12.1 innings pitched he has allowed 11 runs. He has an ERA of 8.03 and a FIP of 6.08. He's the only pitcher I know of who can turn an eight run lead into a nail biter within a few pitches.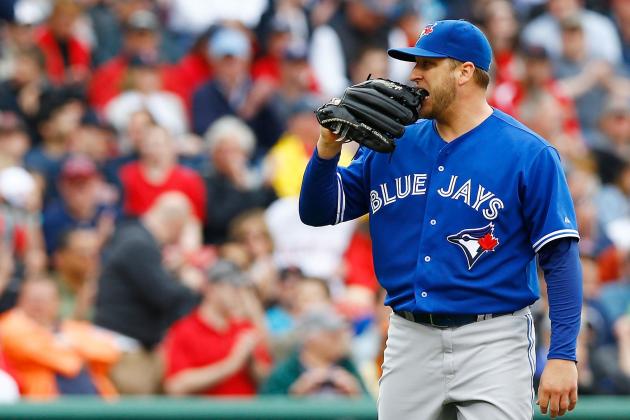 Jared Wickerham/Getty Images
Mark Buehrle.
We've seen this script already: player beats up on a certain team for years, player joins said team at high salary, player suddenly stinks.
Mark Buehrle owns a 2.48 career earned-run average against the Toronto Blue Jays. That's his lowest against any opponent (min. 10 GS).
As one of their rotation members, he looks pretty much washed up (1-2, 6.19 ERA, 11 HR in 48.0 IP).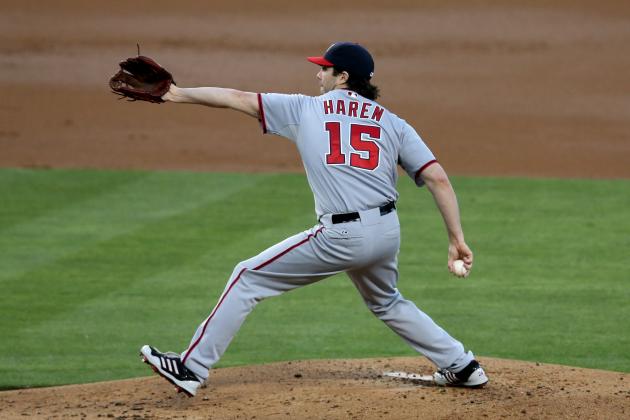 Stephen Dunn/Getty Images
Dan Haren.
The Washington Nationals fanbase (the core of it, not the ever-expanding bandwagon bunch) have a lot of pride in the team's homegrown players. These people root especially hard for Bryce Harper, Stephen Strasburg, Ryan Zimmerman and Jordan Zimmermann.
On the other hand, there's less tolerance for outsiders who underachieve from the get-go.
Veteran right-hander Dan Haren was supposed to complete the filthiest starting rotation in baseball, not drag it down. His earned-run average and batting average against are worst on the staff.