Can the Oakland Raider's Current Offensive Line Last?
Use your ← → (arrow) keys to browse more stories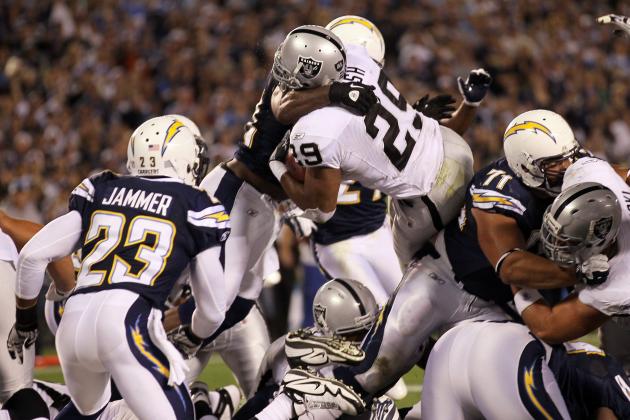 Stephen Dunn/Getty Images

The big hog-mollies up front are a vital part of every team. In Oakland, the offensive line is the backbone of a power running game. Without good pulls and substantial blocking, Darren McFadden will never get a chance to display his skill set. So, is the Oakland Raider's current offensive line up to the task?