Toronto Maple Leafs: 3 Adjustments Needed to Beat the Boston Bruins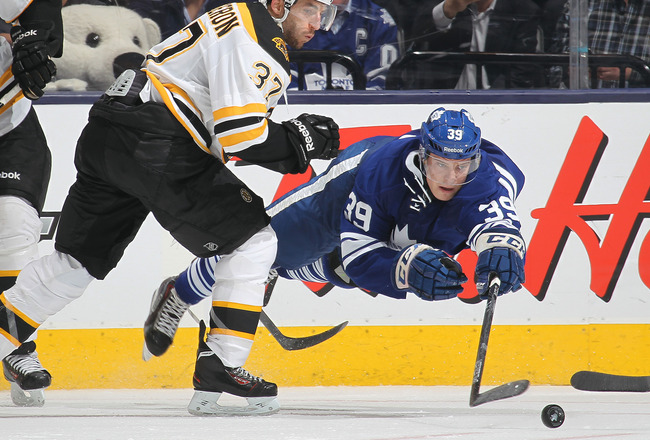 If the Leafs are going to come back in this series, they're going to have to make some major adjustments.
Claus Andersen/Getty Images
Five games into the 2013 Stanley Cup playoffs, the Toronto Maple Leafs find themselves down three games to one to the Boston Bruins.
On the bright side, other than Game 1, the Leafs haven't been badly outplayed this series. And while a comeback isn't necessarily likely, it's certainly still possible.
Here are a few things the Leafs can improve upon from their first four contests in order to pull off a big comeback against the Bruins.
Penalty Kill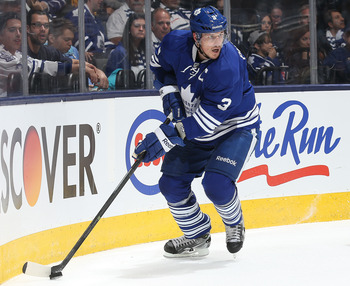 Toronto's penalty kill hasn't been nearly as effective as it was in the regular season.
Claus Andersen/Getty Images
One of the great storylines of the Toronto Maple Leafs' season was their vastly improved penalty kill.
For years, Toronto has been among the league's worst teams shorthanded.
This season, however, Toronto finished the regular season second in the league, killing 87.9 percent of its penalties—just one tenth of a percentage point behind the league-leading Ottawa Senators.
Through four games of playoff action, however, the Leafs have seen their penalty-killing struggles return, killing just 78.6 percent of their penalties.
If Toronto has any hope of making it through to the second round, getting back to killing penalties effectively is a must.
Faceoffs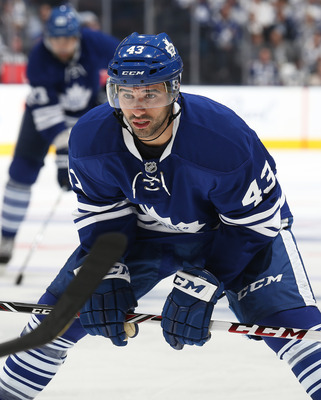 Nazem Kadri has to be better for the Leafs in the faceoff circle.
Claus Andersen/Getty Images
Being able to win faceoffs is a key component in being able to win the battle for possession.
With the Maple Leafs struggling all season with possession (see their shots on goal differential), it was crucial that they at least maintain their 50 percent win rate from the faceoff circle coming into the series.
So far, the Leafs have failed miserably in that department.
Among all NHL playoff teams, the Leafs rank dead last in the faceoff circle, only managing to win 42.9 percent of their draws.
If Toronto has any chance of coming back against the Bruins in this series, winning a few more faceoffs each game is essential.
Avoid Mental Lapses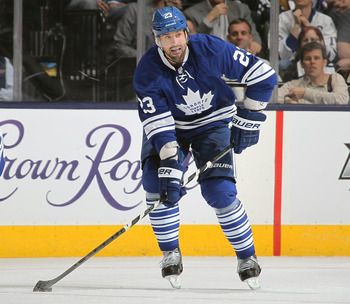 Ryan O'Byrne has had his fair share of mental lapses this postseason.
Claus Andersen/Getty Images
Giveaways, poor defensive positioning and costly breakdowns have killed the Leafs this postseason.
Goals like Daniel Paille's shorthanded tally and Rich Peverley's quick one-timer were both products of poor giveaways and mental breakdowns.
Even the overtime winner from David Krejci in in Game 4 was caused by a mental lapse from Dion Phaneuf, as well as poor defensive positioning from Ryan O'Byrne, who did not step in to block his shot or take it off of his stick.
Those kinds of mistakes come back to haunt you more often than not in the postseason.
Heck, it seems that every time Toronto makes one of those errors, it's ends up behind James Reimer.
Relying on chance isn't good enough when you have to win three straight games. The only way for Toronto to bolster its chances of taking Games 5, 6 and 7 is to eliminate those mistakes from its games altogether.
Keep Reading

Toronto Maple Leafs: Like this team?