NBA Playoffs 2013: The Knicks Bench as 'It's Always Sunny' Characters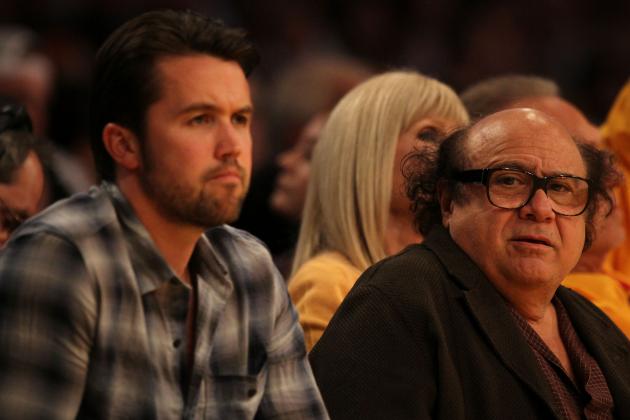 Jeff Gross/Getty Images

When I heard the latest news about the upcoming launch of the FX sister station FXX, I remembered that I was a little behind on It's Always Sunny in Philadelphia. Maybe it's because I've been caught up watching too much basketball.
The other day, in my regular perusal of the TV stations between respective sports games, I came across a classic episode of It's Always Sunny, namely "The Gang Solves the Gas Crisis." In the opening sequence of the episode, the following quote is stated by Mac.
"Yeah, that's the classic setup…Every great crew in history has followed that basic dynamic, right? Looks, brains, wildcard. Think about it! The A-team did it. Scooby Doo did it. The Ghostbusters did it!"
After watching the Knicks' performance in the postseason this year, it hit me: just as every great crew to come before them, the Knicks' bench follows that same dynamic. Read on to see who fits into which role.
Begin Slideshow

»
As a result of not being re-signed by the Clippers after one season in Los Angeles, Martin became a free-agent this offseason. As the summer went along Martin remained unsigned.
Rasheed Wallace, Kurt Thomas and Marcus Camby all were besieged by injuries. As a result the Knicks needed extra help to aid their aging front court.
On February 23, Martin finally got his call to action and joined the Knicks on a 10-day contract.
As in the show, when Mac realized the gang was leaving out Frank, the muscle, the Knicks waited until after the All-Star break to bring in Kenyon Martin to fill out their roster. Martin brings a certain toughness and edginess to the squad.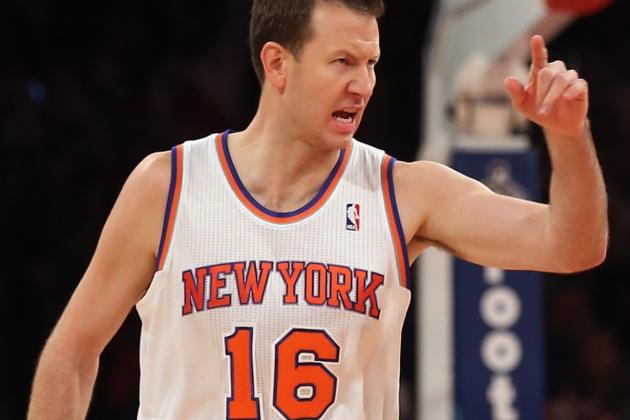 Bruce Bennett/Getty Images

Novak officially gets my pick for the Looks.
I mean, just take one look at that hair—it's just so perfectly gelled. It seems like Novak has been vying for this award with his tireless work in front of the mirror. Even his jump shot is pretty.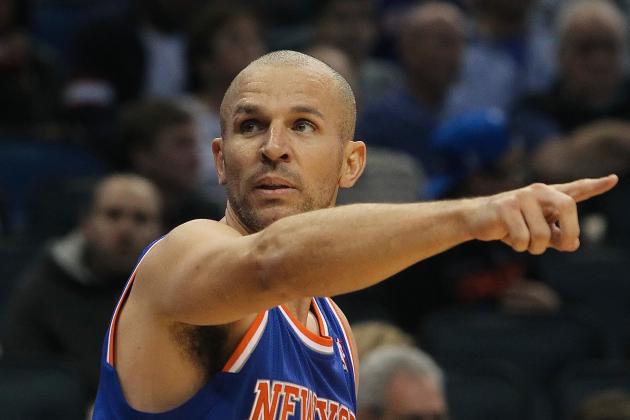 Kim Klement-USA TODAY Sports
Kidd directing traffic
Jason Kidd is an obvious choice for Brains.
The crafty veteran is a master distributor and provides championship knowledge for the aspiring Knicks. Kidd may have lost his shooting touch in the second half of the season, but his impact on games is indisputable in his providing good defense, calm running of the offense, smart passing, and rebounding acumen.
Plus, it doesn't hurt his case that Kidd went to Berkeley.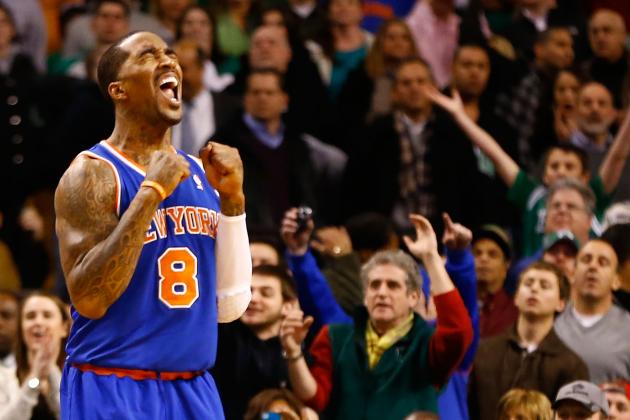 Jared Wickerham/Getty Images

J.R. Smith is your classic Wildcard.
Smith is a feast-or-famine type of player; he's either sinking shots and acting as a solid second option to Carmelo Anthony, or tanking his performance and proving to be a black hole, as in the past four games.
He can be an absolute force on the court, evidenced by his winning the 6th man of the year award—but Smith can also be an albatross—taking bad shots, making poor decisions on the court or hitting a cold streak like he has since his return from his suspension in Game 5 of the first round.
But just as Charlie cut the brakes on the Gang's van, J.R. may end up cutting the season short for the Knicks if his lackluster performance continues.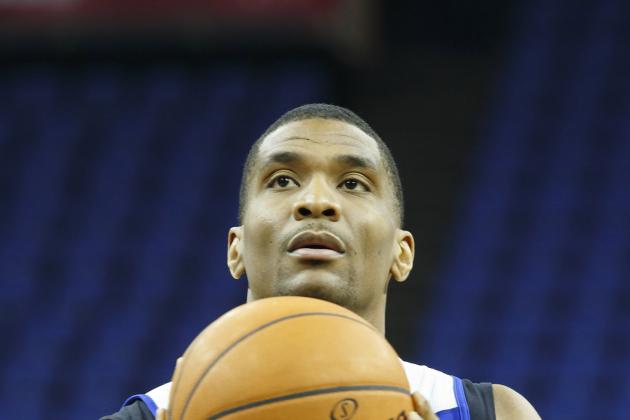 Paul Cunningham-USA TODAY Sports

There were a few contenders worthy of this title.
In my book, the role of Useless Chick is a toss-up between James White and Earl Barron. Barron hasn't played a single minute so far and has only been active for three games. Barron was a last minute addition to the roster, featuring in only one game as a Knick.
If you want to choose someone who has been with the team for a longer period of time, the choice is James White. White has hardly played in the postseason, and when he has, he hasn't had much of an impact.
With or without them suiting up, it wouldn't make much difference to the fate of the Knicks.