It's never a shock when Rafael Nadal cruises to an easy victory on clay, which is what happened on Thursday at the 2013 Madrid Open.
Some things just never change.
But another big name in the world of men's tennis fell to an unassuming foe, following in Novak Djokovic's footsteps after the world's No. 1 player fell in the second round.
The Madrid Open is a tournament that is a precursor to the French Open. Both tournaments are on the finicky clay surface that Nadal has mastered, and the top players want to get their minds and bodies ready for the demanding test at Roland-Garros.
Unfortunately, things don't always work out according to plan.
With that in mind, let's take a look at the biggest stories from Thursday's action at the Matua Madrid Open.
Federer Shockingly Ousted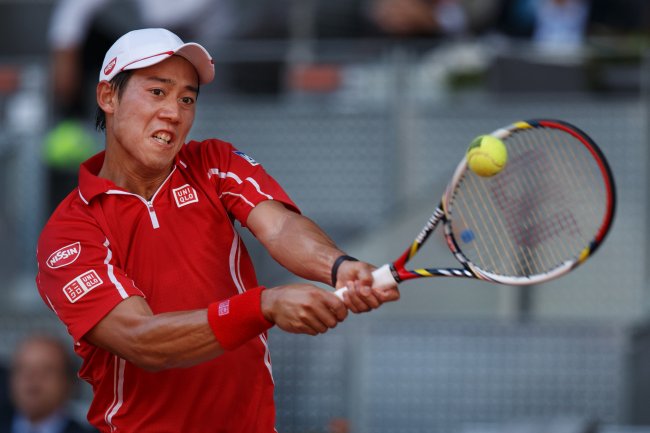 Just two days after Djokovic was stunned by Grigor Dimitrov, Roger Federer suffered the same fate.
Will Federer be a factor at this year's French Open?
Japan's Kei Nishikori shocked Federer in a three-round match that took just over an hour-and-a-half to complete. Nishikori won the match 6-4, 1-6, 6-2 to knock the No. 2 player in the world out of the tournament.
Surprisingly, Federer only managed to win two of seven break points, and Nishikori was able to control the match when he was serving.
Federer will now have to go back to the drawing board and turn his rusty game into a well-oiled machine if he has any hope of competing for the title at this year's French Open later this month.
Rafa Dominates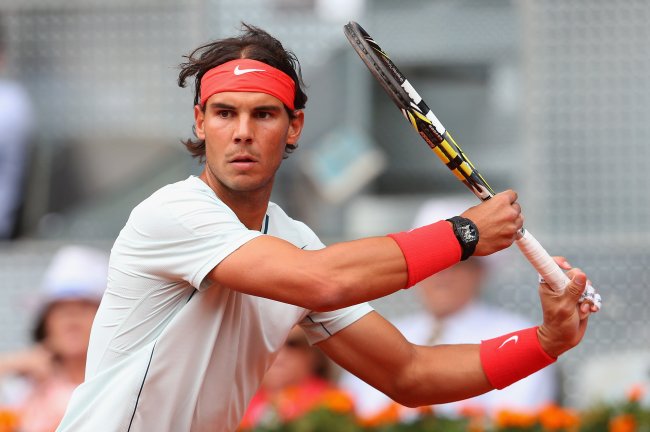 Winner of four of six tournaments entered since coming back to the ATP Tour in February, Nadal continued his sublime play in the third round of this tournament.
In a match that took just 75 minutes to complete, Nadal easily defeated Russian veteran Mikhail Youzhny 6-2, 6-3 and will face fellow countryman David Ferrer.
Will Nadal win this year's Madrid Open?
He won on 76 percent of his first serves, broke Youzhny five out of 10 times and generally outplayed the Russian in every facet of the game.
Nadal has won this tournament twice in the past, has finished in second place another two times and appears to be on track for another finals appearance this year.
His singles record since returning to action after an extended layoff with knee injuries is 28-2. With that in mind, it's not surprising to see Nadal dominating on his beloved clay right now.
It's always fun to watch, however.
Tsonga Outlasts Verdasco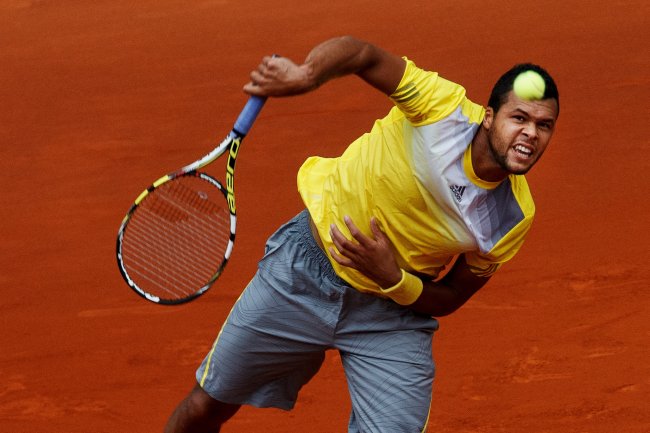 Of all the players left in the field, France's Jo-Wilfried Tsonga may have the best chance of defeating Nadal on clay.
Judging by his first two matches thus far, however, Tsonga will need to step up his game. After winning in sloppy fashion in the second round, he overcame a poor first set to defeat Spain's Fernando Verdasco 4-6, 6-3, 6-2 on Thursday.
The strong right-hander dominated on break points, saving four of five and winning all three of his attempts.
He finished the match with a gorgeous ace in the final set to move on to the quarterfinals, where he'll face Switzerland's Stanislas Wawrinka.
Follow me on Twitter @JesseReed78