Will Boxing's Heavyweight Division Ever Regain Its Former Glory?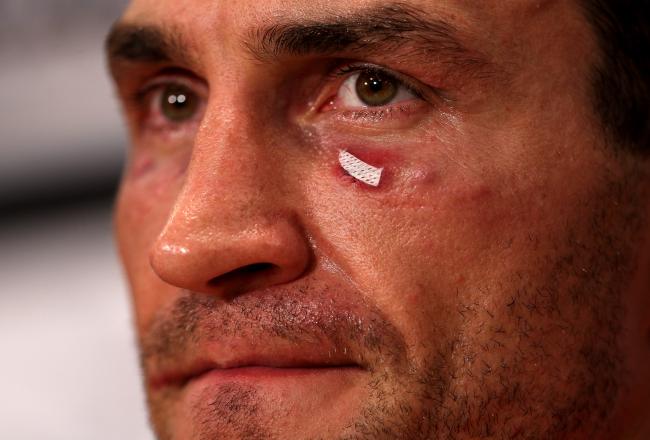 Scott Heavey/Getty Images
The world heavyweight champion made his 14th consecutive title defense on Saturday by destroying an undefeated challenger. Thirty years ago, this would have been major news. On Saturday, it was not.
Floyd Mayweather fought on Saturday as well, and these days, the media follow the "Money."
There are several reasons why the heavyweight division has been hurting for years. The biggest problem is the absence of a great American heavyweight. There have been hyped contenders, but one by one, they have shown to be "pretenders."
Mitchell Goes Down. Hype. Over.
The latest to rise and fall was Seth Mitchell, the ex-football player who was laid out by Johnathon Banks.
Another problem is the dominance of Wladimir and Vitali Klitschko, who have had a stronghold on the division since Lennox Lewis retired in 2003. They have pounded and cleaned out the division, batted around the order and then cleaned out the division again. A lack of competition equals a lack of interest.
So will the division ever see a renaissance?
The answer is no.
Athletes are turning to football or basketball instead of boxing. While it would only take a single good American heavyweight to spice up the division, the odds of one rising up the ranks are slim.
Also, when 37 sanctioning bodies have their own version of the championship belt, the oversaturation leads to a loss of interest by the public. When the answer to the question of "Who is the heavyweight champ" is "How much time do you have," boxing has a major problem.
However, a few things can bring heavyweight boxing closer to the mainstream again.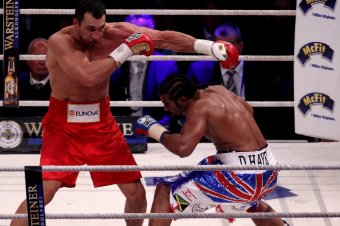 Scott Heavey/Getty Images
The division needs a rivalry. Ali vs. Frazier, Tyson vs. Holyfield—these battles evoke strong memories of a heavyweight division the public still cared about. Somehow, Klitschko vs. Haye just doesn't give us that same fuzzy feeling inside.
Another way for the division to receive a shot in the arm is for a great fight to occur. The talent level has been suspect, but boxers don't have to be elite to give us a memorable tilt. An epic, 12-round brawl would grab headlines and spark interest, and the bout doesn't have to involve one of the Ukrainian brothers.
Nothing is more enjoyable for a boxing fan than to watch two guys bash each other to bits. Arturo Gatti and Micky Ward were never going to be compared to Sugar Ray Leonard, but they're etched in boxing history because they went to war against each other and seemed to enjoy every second of it.
Bermane Stiverne and Chris Arreola turned in a good performance a couple of weeks back. They traded big shots until the verbally colorful Arreola was made physically colorful as well.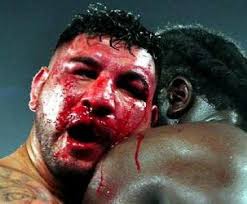 By the end of the fight, he looked like an actor in a Quentin Tarantino film. That's a start. We'd love to see them do it again.
Lennox Lewis was criticized during his reign, but since he retired, many have wanted to welcome him back. The same thing may happen when the Klitschko brothers finally hang up the gloves, but their retirement will probably be the best thing for the division. At that point, the playing field will be level, and we'll begin to see some competition develop.
Will there ever be another great American heavyweight?
Eventually, the division will give us some top-flight competitors who can give us good fights. But the division will never be seen the way it used to be, when it was practically the only game in town.
But that's OK. Boxing has lived on, and despite comments to the contrary, it's doing fine. The little guys like Oscar De La Hoya, Mayweather and Manny Pacquiao carried the sport for years. When they're gone, guys like Saul "Canelo" Alvarez will fill the void.
The days of heavyweight boxing being the best game in town are long gone, and they're never coming back. But the division can return to respectability. It's not that complicated—at the end of the day, fans are looking for a good fight.
As long as two men are willing to get into the ring and fight for a living, there will never be a shortage of good fights.
This article is
What is the duplicate article?
Why is this article offensive?
Where is this article plagiarized from?
Why is this article poorly edited?