LAA Angels vs. Chicago White Sox: Sunday Night Baseball Live Score, Analysis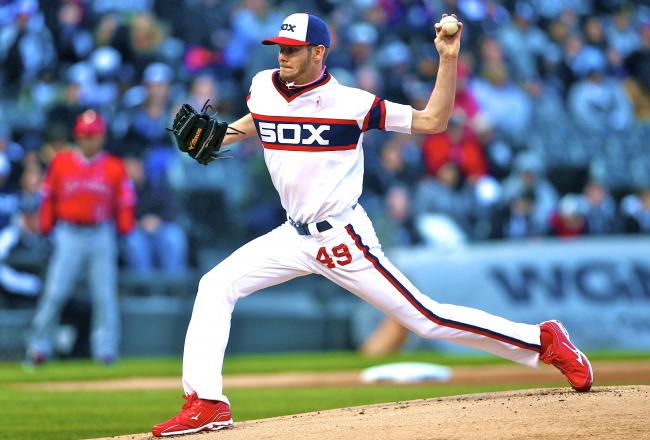 David Banks/Getty Images
#WhiteSox LHP Chris Sale completes one-hitter in 3-0 win over #Angels. Gets standing ovation in U.S. Cellular Field. Angels 10 GB of TEX.

— Mike DiGiovanna (@MikeDiGiovanna) May 13, 2013
Nice turn on the DP by Greene. Strong arm.
That error by Ramirez was the 28th of the season for the White Sox. Just overtook the Angels for most errors in the league.
Sale gets a nice round of applause as he comes back out for the 9th at 89 pitches

— Scott Merkin (@scottmerkin) May 13, 2013
Lost in the Chris Sale excitement: Other than Alexei Ramirez, the White Sox have collected five hits and have six strikeouts.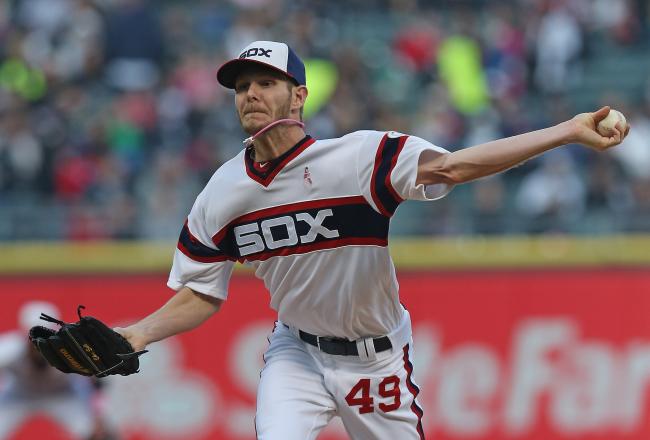 For the record, Sale has one career complete game. Sitting at 89 pitches. This could be No. 2.
Keppinger now has the same batting average as Dunn does, .187. Ouch.
89 pitches through 8.Just hit 96 with a 4-seamer according to PitchFX.True Ace dominance from Sale tonight.

— Matt Spiegel (@MattSpiegel670) May 13, 2013
Sale is making the Angles look bad tonight. That last inning lasted less than four minutes (according to my DVR).
This is only the third time this season Sale has pitched into the eighth.
It must be noted that Wilson pitched a very good game. Overcame some control problems and worked around some trouble until the bottom of the seventh.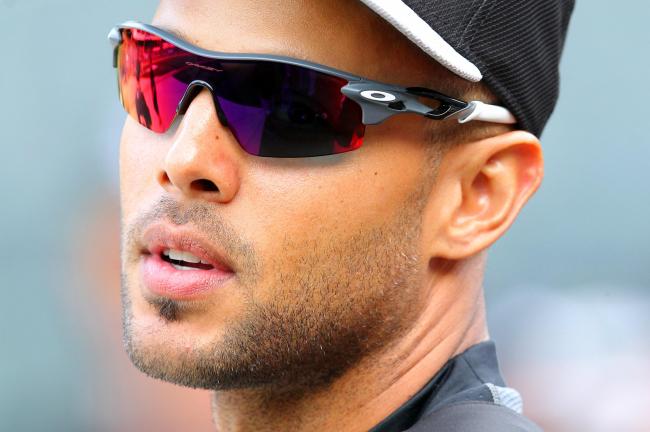 Two two-out hits by Ramirez and now Rios, and the score is 3-0 White Sox.
Here is a stat that is surprising.
#Angels' bullpen hasn't been charged with an earned run in its last 15 2/3 innings. Pretty remarkable, considering all the injuries.

— Alden Gonzalez (@Alden_Gonzalez) May 12, 2013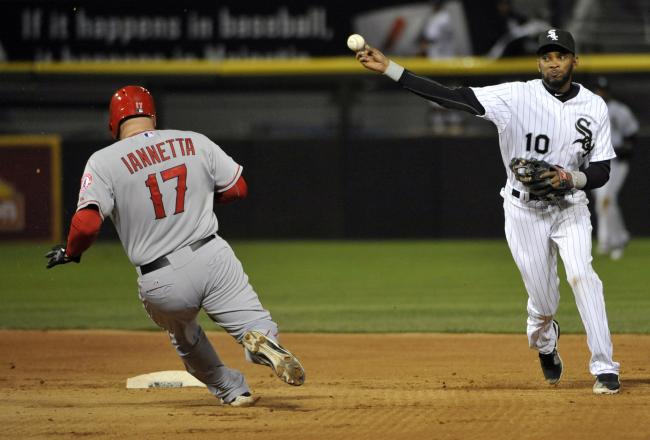 Ramirez has responded well to batting higher in the order. Two-run single for the shortstop.
#WhiteSox threatening in B7, Flowers walk, Greene 1B, WP puts men on 2B and 3B with one out. De Aza 3-U, runners hold. Ramirez up, two out.

— Mike DiGiovanna (@MikeDiGiovanna) May 13, 2013
PA system rockin' some Macklemore and Ryan Lewis.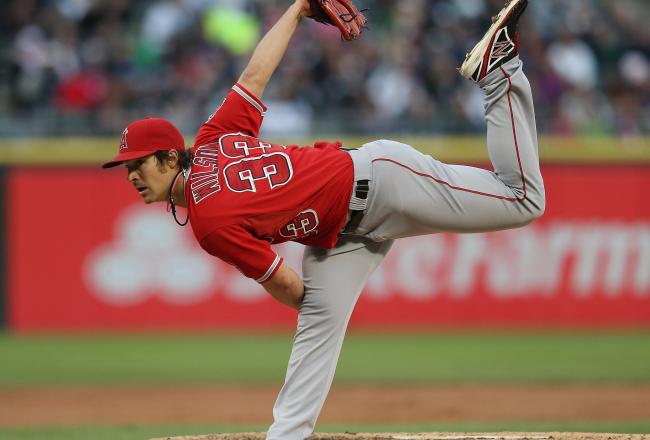 Wilson just delivered pitch 101.
Meaning, of course, that De Aza will probably whiff.
Again, the White Sox have runners on first and second with less than two outs. Can Wilson pitch around it again, though. Looks like he could be tiring, and Ramirez already has two hits tonight.
White Sox team ERA in May coming into tonight's game was 2.49.
He's right. White Sox starters have been very good in the month of May.
Gonna state the obvious, but another QS from a starter.

— ChiSoxFanDan (@ChiSoxFanDan) May 13, 2013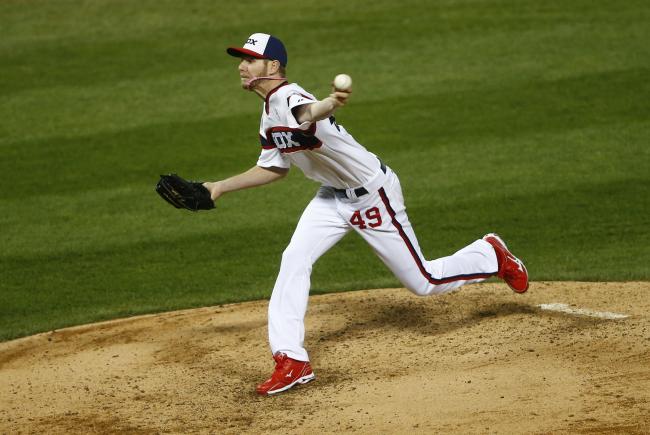 Sale loses the perfecto, but finishes the seventh inning working on a one-hitter!
That stolen base by Trout was the 18th Tyler Flowers has allowed this season. Some of those are on the pitchers, but still too many.
Mike Trout (who else?) breaks up Chris Sale's perfect game with one out in the seventh. #Angels

— Alden Gonzalez (@Alden_Gonzalez) May 13, 2013
This article is
What is the duplicate article?
Why is this article offensive?
Where is this article plagiarized from?
Why is this article poorly edited?