10 Things Every NFL Rookie Should Know Before Becoming a Pro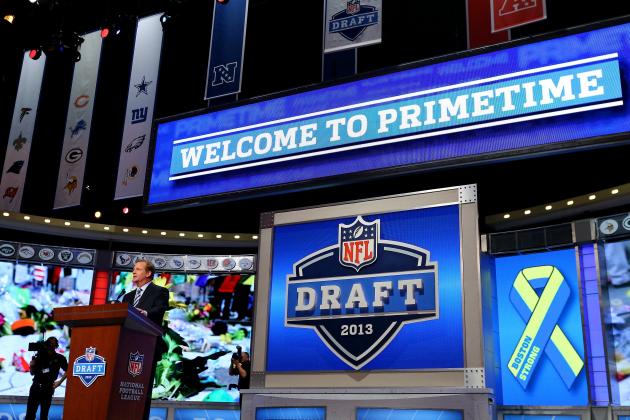 Al Bello/Getty Images

Every player that is on a NFL roster right now dreamed for years to get that opportunity. Whether the player was drafted or signed a rookie free-agent contract, the player can forever claim that he made it to the NFL. With the average NFL career only lasting a little over three years, just getting a contract is an amazing accomplishment.
Being a rookie in his first NFL minicamp is daunting. As a rookie free agent with the Philadelphia Eagles in 1995, I was freaking out as I walked through the locker room. On one side was quarterback Randall Cunningham and running back Ricky Watters. On the other side were linebackers Bill Romanowski and Kurt Gouveia. These are players I grew up watching and just to be in the same space as them was incredible.
The one thing rookies cannot lose sight of is that they are now on the same plane as these veteran players. Maybe they have not logged the playing time in the NFL yet, but they are still NFL players and need to act like them. Here is a list of 10 things every rookie needs to do before heading off to live his dream.
Begin Slideshow

»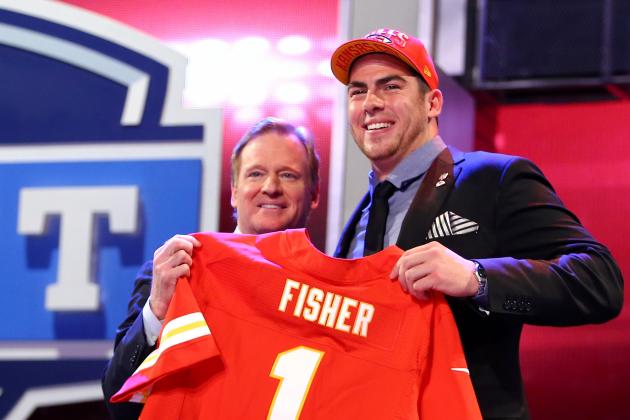 Al Bello/Getty Images

Even though being a part of a NFL team does not mean you have arrived, but it does mean that you belong. You are a part of the team because you are a good football player and deserve to be on the team. I warn players not to be cocky but be confident. The front office personnel and coaches believe in your ability. That is why you were drafted or signed.
When you walk in the door, act like you are going to be the starter and work towards that goal. This is just like being a freshman in college again. You will be tested early, but if you survive, sooner than later you will be considered a veteran.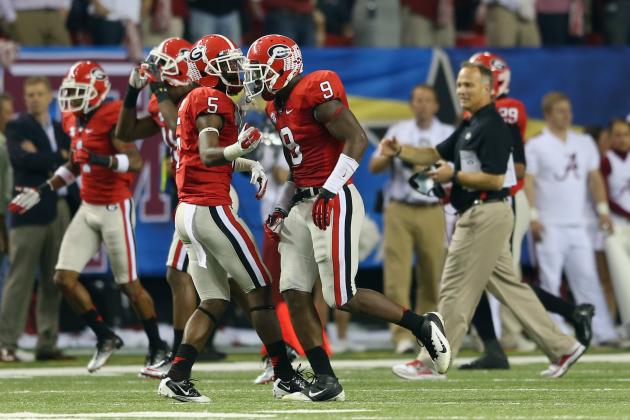 Mike Ehrmann/Getty Images

As a member of a NFL team, you are now playing football for money. For some players, a NFL salary is like taking a pay cut. I am kidding of course, but the things players could get away with in college will not fly in the NFL. The NFL is big business, and if you do not take the game seriously, the NFL will chew you up and spit you out.
You cannot be late for meetings. You cannot sleep in like you did in college. You will be held accountable for every action you take. You are under the microscope on and off the field. You belong in the NFL, and since you are getting paid to play the game, you will be expected to perform well in all aspects of your life.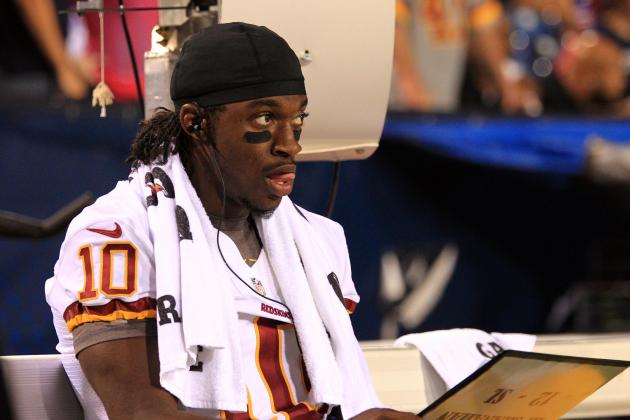 Kevin Hoffman-USA TODAY Sports

Back when I played, players had to carry around a giant three-ring binder loaded with every play the coaches could draw up. I also had a notebook for writing out the plays and for general note taking. And I played linebacker. I know quarterbacks who had two or three binders packed full of plays, diagrams and notes.
In today's NFL, most teams have become environmentally-conscious and do not want to waste so much paper. Most teams now used iPads or laptop computers as "playbooks." No matter how the information gets to the players, knowing the plays inside and out will keep you in the NFL. There are plenty of talented players in the NFL. But the ones who study and absorb the playbook tend to have much longer careers. So spend all your free time memorizing the plays the coaches give you.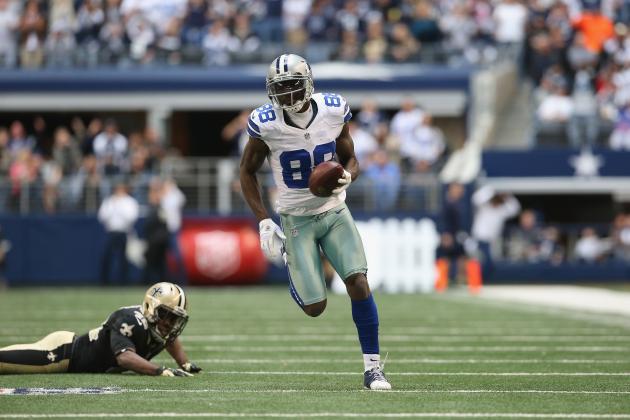 Ronald Martinez/Getty Images

There are a lot of NFL rookies that enter the NFL with a very good college pedigree. Many are All-Americans as players or were the "big man on campus." In the NFL, the veterans have done something you have not done yet. They have played in a NFL game. That fact alone deserves your respect.
Be prepared to carry the veterans' shoulder pads and helmet in training camp. Do not act like a diva and act like you are too big to be subservient. You do not have to kiss their butts, but you should be humble. You will be asked to head to Popeye's or Krispy Kreme to buy meals for away flights. You will be asked to bring water and Gatorade to meetings. Do it all with a smile on your face. And remember, someone will be doing it for you next season.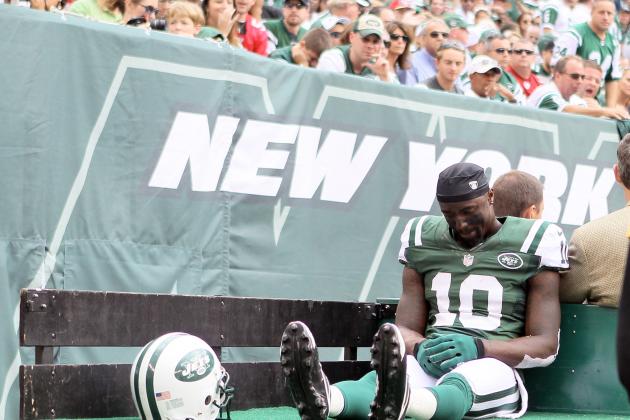 Elsa/Getty Images

You are about to make a bunch of money. Some rookies make more in their first season than they have ever earned in their life up to that point. You must hire an expert to help you manage your funds. A drafted rookie will get a signing bonus ranging from $10 million to $40,000. This is money a player gets just for signing his name to the contract.
If a player makes the team, he will be paid in 17-week increments during the NFL season. A player must have someone handling his money that can spend those dollars over all the other weeks of the year. The financial adviser must also see the big picture and work to put money away for your future. Hiring the right one is key to financial success, both short and long term.
Jeff Gross/Getty Images

As a rookie, you will be asked to take your entire unit out to eat at some point in the season. Some teams will just have a meal for their position. Some will do the entire defense or offense. In either case, the rookies are expected to pick up the entire bill.
This check will include bottles of Dom Perignon. Most veterans will order the surf and turf, which at market prices can be $100 a plate. One of every appetizer will be ordered. If you are fortunate to have six rookies chipping in, this will defray the cost greatly.
But I know of cases where two rookie offensive linemen had to buy for eight veteran teammates and the bill was north of $5,000. Hopefully, you will not spend the entire $2,500, but you do not want to be caught short either. Better to be safe than sorry.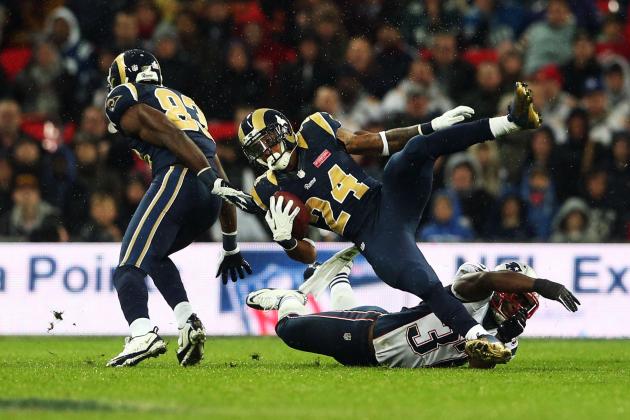 Scott Heavey/Getty Images

Every player on a NFL roster was a rookie at some point. I advise every rookie to find a veteran who can help you through the first year. For a lot of players, this is the first time they are living in a city that was picked for them. Most players get to visit and choose what college or university they attend. In the NFL, the draft decides where you live.
Moving from Florida to Green Bay or Seattle can be quite a culture shock. Even moving a couple states away can be difficult. Many players get homesick or struggle with the transition. Finding a veteran player that you can talk to and bounce ideas off of is important to staying out of trouble and making wise choices. More times than not, these veterans have had the same feelings and can help you through the landmines of being a rookie.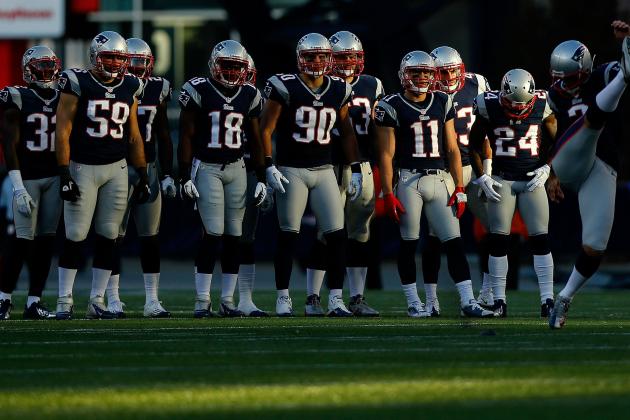 Jared Wickerham/Getty Images

Nothing will endear you to your new coaches or teammates more than asking to play on special teams. Most rookies have been the star of their college team for two or three years and have never had to play on special teams. In the NFL, at one point or another, you will be needed on special teams.
By volunteering, you allow the veterans to get a break and get a chance to show your talents all at the same time. Even if you are a starter as a rookie, if you ask to play on special teams, your teammates and coaches will view you as a team player and they will go to bat for you on and off the field.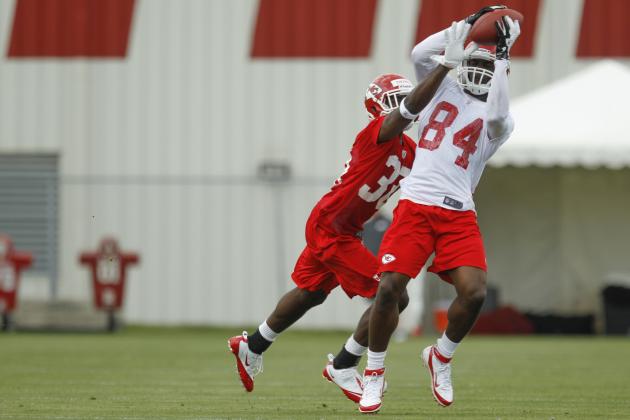 Kyle Rivas/Getty Images

Most rookies have not spent more than a day or two in their new NFL city. They may not know the area or where to live. Most teams have a person in the player development role that will help rookies with the transition from college to the pros. Almost to a person, this staff member will recommend that rookies rent an apartment or condo their first year.
Not only does renting allow you to get a feel for the city, but you are not locked into a house long-term in an area you may not want to live in your second season or beyond. Renting also allows you the freedom of letting others handle maintenance, lawn care, etc. Once you get established on the team and in the locker room, then you can start looking to buy a house if the future looks good for you in that city.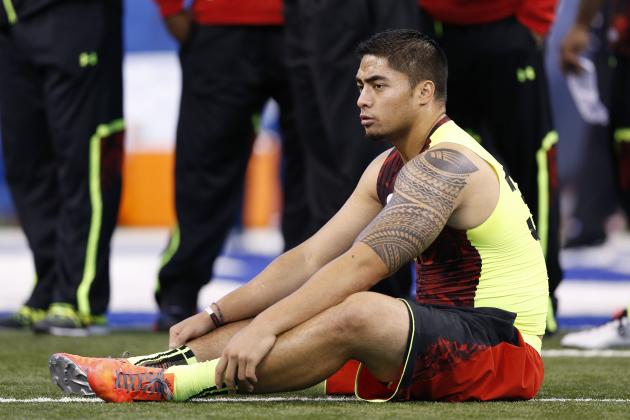 Joe Robbins/Getty Images

For the first time in your life, your body is actually paying your bills. How you perform in the games will determine how long your career is. Most rookies come into their rookie season eating junk, partying, chasing women and trying to act like a baller. All the while, they are destroying their bodies. I recommend finding a good massage therapist and getting a massage once a week.
Take your vitamins and get enough sleep. I understand all the temptations that come with being a NFL player in a new town with a big paycheck. But every veteran that has had a long career will tell you that you must take care of yourself first, because if you do not, no one else will.