Who No. 1 Pick Matthew Stafford Should Draft as His Girlfriend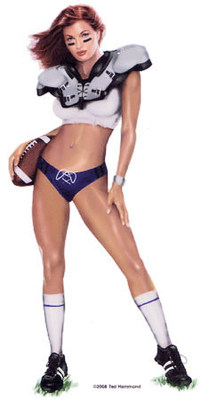 Being the No. 1 NFL draft pick comes with a lot of responsibility. Matt Stafford is not only the No. 1 pick, but a QB no less—a position that carries even more responsibility. Each decision he makes weighs heavily on his teammates, coaches, and fans.
Matt is aware of his circumstances, and I feel he is ready to meet almost all of the coming challenges. The one challenge that he may have overlooked is who he should draft to be by his side during what will most likely be his roughest season.
Who should be drafted as Matt Stafford's new No. 1 draft pick girlfriend?
All the big QBs in the league have a headliner. Tony Romo has Jessica Simpson, Tom Brady has Gisele Bundchen—who will Stafford be paired with?
The most important position on a team is the QB's GF—who will be drafted as Matt Stafford's new main squeeze? Let's take a look at the board.
Maria Sharapova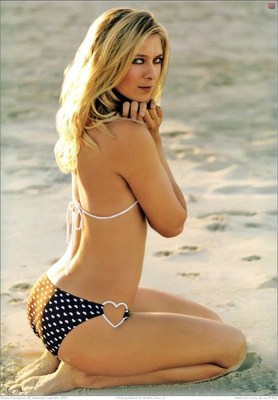 Stafford and Sharapova did a little makeover segment on Outside the Lines. I saw some chemistry.
That would be a power couple. S squared? Slamming serve and a cannon arm—real power couple.
Any Dallas Cowboy Cheerleader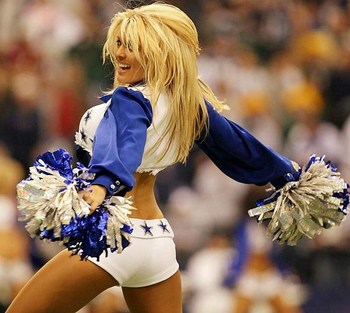 Didn't see this one coming, did ya? It would be a bold move—steal the thunder right out from under Romo. The fact that she would most likely look like Jessica Simpson would throw Tony off more so than the actual Jessica Simpson.
Plus, I think pink Stafford Jerseys would fly off the shelves.
Erin Andrews
Perhaps a little too obvious. But she is on the sidelines already; it would just be a seamless transition.
Although with Erin being from SEC rival Florida, there may be some cute smack talk that might hurt her chances.
Audrina from The Hills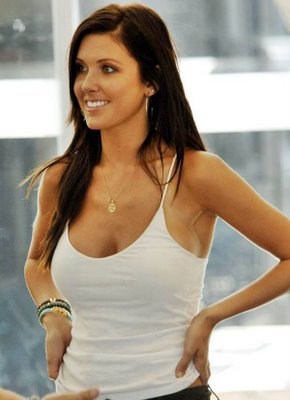 I don't know which hills this program refers to. If it is not on SportsCenter, chances I don't really watch it. But this beauty was recently brought to my attention, and the crossover appeal is amazing!
West Coast girl falls for a Southern QB who ends up playing ball in the Midwest. Meanwhile the whole East Coast is talking about it. I should be someone's agent.
Any former female cast member of Baywatch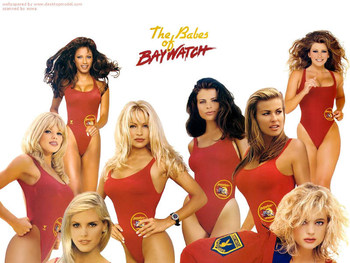 They may all be a little older now, but the MILF thing is in. I mean, look at Demi Moore and Ashton Kutcher.
Stafford needs some veteran help, from dealing with the media to having somewhere to turn for guidance. You cannot place a price on reliability.
A waitress from a local Detroit Hooters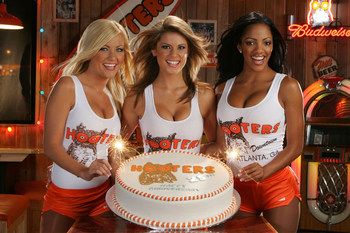 What a perfect pick for a blue-collar team in a blue-collar city. Local hard-working waitress hooks up with No. 1 draft pick in a city that needs a little ray of hope.
This could be a Lifetime movie; actually, I'm sure it already is.
Holly Madison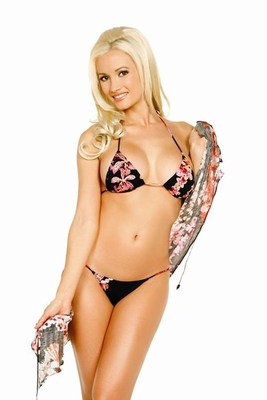 No longer Hef's dame, she is a solid pickup for Stafford. She has her own income, so she is no longer a gold digger.
She is from Alaska, so she won't mind the cold weather, and she will get to live in a mansion again. With Stafford's new contract and housing prices in Detroit, they might actually just get a castle.
I would have picked Kendra, but she is way too much of a Charger fan.
Jenna Fischer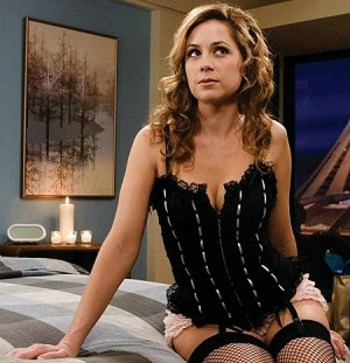 Known to many as Pam from The Office, Jenna would provide the right kind of spark from the stands.
She is cute and from the Midwest and could relate to fans. She would make an excellent Mrs. No. 1 draft pick. A smart play in my opinion would be to take Fischer first overall.
It must be awesome to be Matt Stafford right now, except for the fact that he plays for the Lions.
Keep Reading