April 27, 2009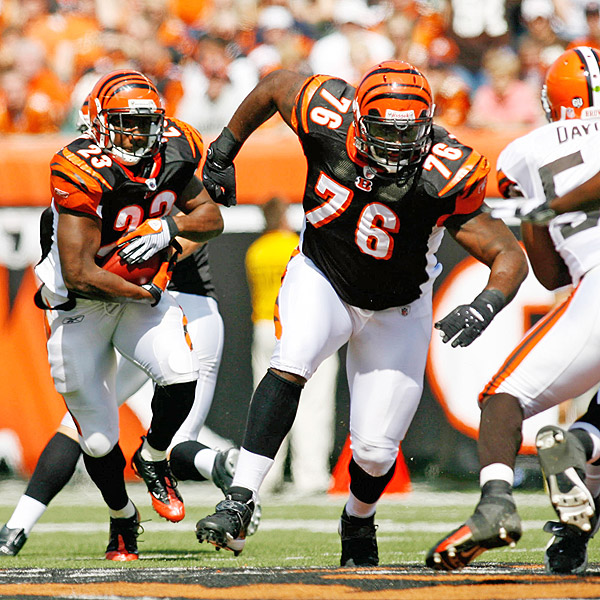 According to ESPN, the Cincinnati Bengals have informed left tackle Levi Jones that the team plans to either trade him or release him before the start of the '09 season.

Jones, the 10th pick overall in the 2002 draft, has had one foot out the door for quite a while now, continually complaining about his treatment in Cincinnati. During the first few years of his career Jones was an outstanding tackle, even being named a Pro Bowl alternate in 2005. However, Jones has struggled to stay healthy the past several seasons, not justifying the six-year, $40 million contract the team gave him in July 2006.

So long, Levi.
Like the new article format? Send us feedback!