Unknown Ligue 1 Players on Verge of Major Transfers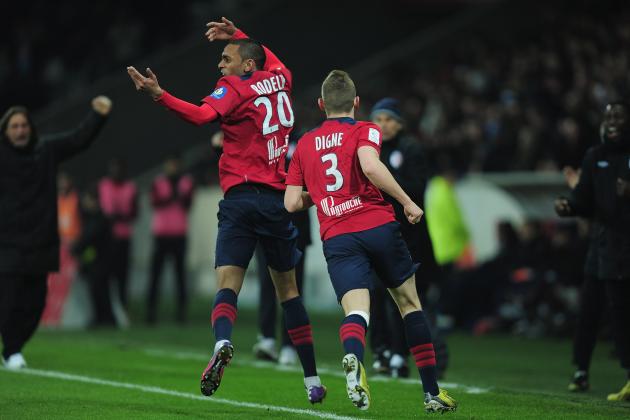 Jamie McDonald/Getty Images
Ligue 1 is full of talent destined to make a move abroad.
Every transfer season, there is an exodus of talent from Ligue 1. Many of the players who make a move to other leagues have been the center of persistent rumors and speculation.

There are several names that are known throughout the soccer world, but there are also players who make fans say "who?" when they see the signing.

This summer will have its share of these relatively unknown players making a move abroad. Here is a look at some Ligue 1 talent few are talking about but are poised to be in demand as the transfer market heats up.
Begin Slideshow

»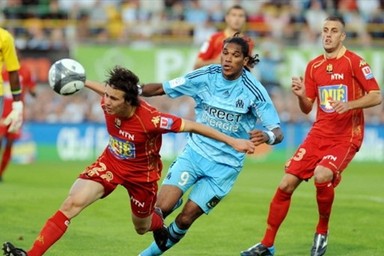 Photo courtesy of FIFA.com
Sebastien Corchia has been linked with Arsenal in recent months (per Daily Mail), but despite the link few fans could pick him out of a lineup. The talented right-back has been the single bright spot to Sochaux's season.
He is a handful for opposition roaming down the right flank. His dead-ball ability will also give another attacking threat to whoever signs him.
His offensive potential is matched by his defensive acumen. He is positionally sound, and despite his ability to push forward, he does a good job of not overextending himself.
Expect Corchia to move to England or possibly Italy this summer. His value is rising, and a change of venue should see him make the next step to permanent fixture on the French national team.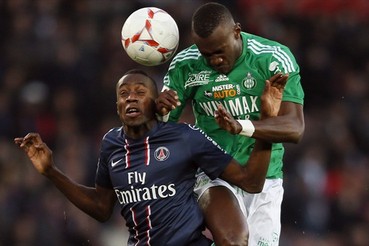 Photo courtesy of UEFA.com
Josuha Guilavogui has been one of the many reasons Saint-Etienne has had a very successful season to date. His talent has been lurking in the shadows of Pierre-Emerick Aubameyang, but make no mistake, Josuha has caught the eye of scouts.
Guilavogui plays defensive mid and uses his long frame to cover space. He is also very good in the tackle.
As he continues to gain experience, he will improve in stopping opposition attacks through a better reading of the game. His understanding is already solid, but there are times he gets by on his athletic ability to cover for a positioning error.
Guilavogui will be a solid addition to any club looking for a young defensive midfielder. He still needs some polish but could very well become a taller version of his predecessor Blaise Matuidi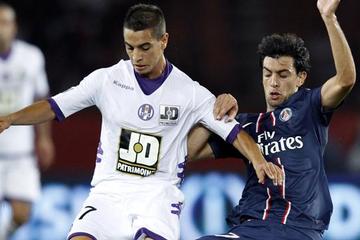 Photo courtesy of Eurosport.com
Speed kills, and strikers with pace seem to always find a home. Toulouse's Wissam Ben Yedder has pace, but he is adept at finishing the opportunities his pace provides.
Ben Yedder has had an excellent season to date for Toulouse. His 13 goals through this past weekend has him sitting sixth in scoring in Ligue 1.
Bleacher Report's Jonathan Johnson provided an excellent report on him recently profiling the rising star.
His ascension up the Ligue 1 scoring ladder has teams taking notice, and it will not be a surprise to see Toulouse fielding offers for his services.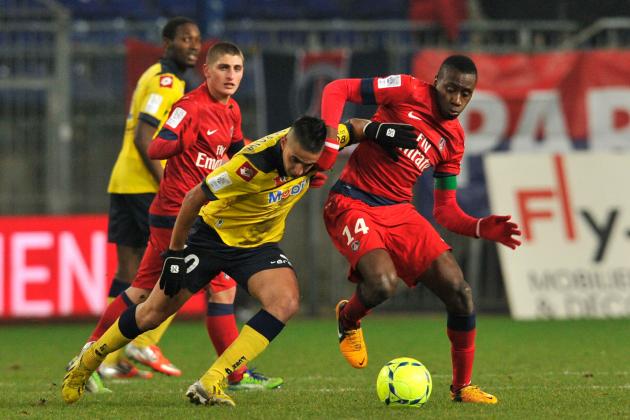 Harold Cunningham/Getty Images
Boudebouz could be in for a move this summer.
Ryad Boudebouz is another shining light in what has been a mostly dark season for Sochaux.
Boudebouz is a creative influence in the midfield. The attack-minded player is deployed mostly on the right but can play in the middle as well.
He is effective attacking through the channels where he can open up defenses to either find teammates or put a shot on frame.
His statistics this season are three goals and six assists. These numbers may not jump off the page, but in the proper system with more talent around him, Boudebouz can be a very effective instigator in a team's attack.
Last summer saw The Mirror report Boudebouz was in discussions with a move to Liverpool. Expect to see more talk surrounding a move for him this summer.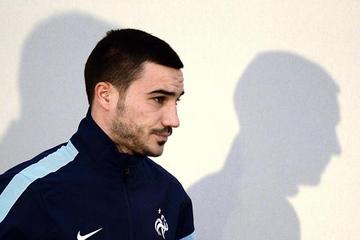 Photo courtesy of Eurosport.com
Romain Alessandrini is another dynamic midfielder who is capable of creating for others or finding the back of the net on his own. The 24-year-old was tearing Ligue 1 up until a knee injury effectively ended his season in February.
In 22 games, Alessandrini scored 10 goals and assisted on five. It is no coincidence that Rennes has struggled in form since Alessandrini went down to injury.
Despite the knee injury, there will be some teams who will be looking to try and get him at a cut-rate price. When he is fully healthy, he is a game changer. He has excellent ability on the ball, good pace and strikes the ball with power and precision.