Mizzou in the NFL: Six Players Drafted, More Get Workouts from Class of 2009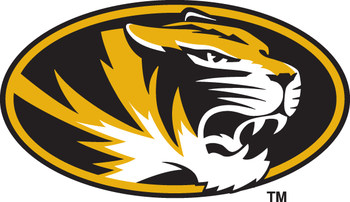 The University of Missouri has never been a professional football powerhouse. Although some Tigers have had success in the pros, Mizzou hasn't ever sent out talent to compare to the likes of Oklahoma, Texas, and Florida. But that changed with the 2009 NFL Draft. Six Missouri Tigers were drafted this last weekend, and even more got workouts or unsigned free agents. We'll review where these Tigers are now calling home.
#19 in Round 1, #19 Overall: Jeremy Maclin, WR
Although he went some ten picks later than expected, Maclin actually benefited from this slide on the draft board. Instead of playing in Oakland under Tom Cable and Al Davis, Maclin will join Kevin Curtis and DeSean Jackson in what is actually shaping up to be a talented wide receiver corps catching passes from All-Pro Donovan McNabb.
Although he might not get as many looks as he would have in Oakland, Maclin should benefit from playing in a passing game that is coupled with an explosive running game (Brian Westbrook, LeSean McCoy), and have a solid rookie season while growing as a route runner and overall playmaker.
#32 in Round 1, #32 Overall: Ziggy Hood, DL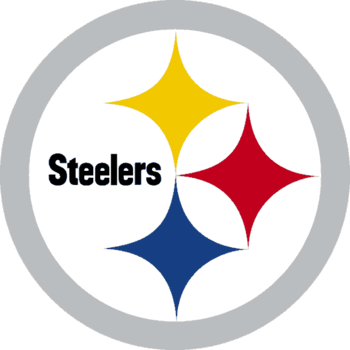 Evander "Ziggy" Hood shot up draft boards this spring with impressive workouts and improvements in every facet of his game. He can get to the quarterback, as well as clog the middle of the line, and the Steelers drafted him to play as an outside rusher in their 3-4 scheme.
I personally thought he fit better as an interior player in a 4-3 defense, but if one thing is for sure, it's that Pittsburgh knows what they're doing on defense. Hood has an infinite motor as well as the inherent need to improve, so he should work well in their defense for a long time.
#23 in Round 2, #55 Overall: William Moore, S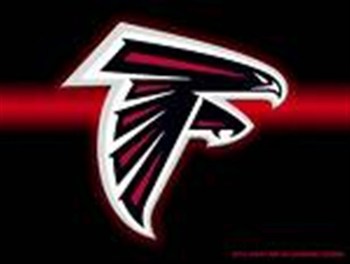 Moore actually could have gone in the first round had he come out last season, but Willy Mo is still one of the most physical defensive backs in this year's class, and should make an instant impact in a defensive backfield that just let Lawyer Milloy go.
Moore can ball hawk, hit, run well, and clog the running lanes too. He played in a difficult and injury-plagued senior season that caused his stock to drop, but don't underestimate him in Atlanta. He'll join a talented defense that will offer him the chance to play immediately.
#34 in Round 3, #98 Overall: Chase Coffman, TE
The winner of the 2008 Mackey Award as the nation's top tight end, Coffman's stock fell after his senior season because of lingering foot problems that prevented him from working out.
However, Coffman remains possibly the best receiving tight end in this year's draft class, and at 6'6'' 250 lbs., he can be crafted into a blocker with the right coaching.
Cincinnati might have made a steal here. Coffman could definitely develop into the prototypical tight end that makes tough catches over the middle as well as in the back of the end zone.
#3 in Round 5, #139 Overall: Colin Brown, OL
This was seen by a HUGE reach by the Chiefs, and I have a hard time making it into anything else. Brown wasn't even expected to be drafted at all, so even if they loved him, couldn't they have waited to take him?
At 6'8'' 335, he's going to instantly be the biggest player on Kansas City's roster. However, he's still incredibly raw.
He actually walked onto the Tigers team five years ago after drawing athletic attention playing basketball as a high schooler, so the athletic ability, is there, but does he have the fundamentals and intelligence to play in the NFL? Apparently the Chiefs are willing to take the time to try and find out.
#26 in Round 6, #199 Overall: Stryker Sulak, DE/LB
There are a couple of qualities to like about Sulak, and he was a reasonable choice as a late round pick. Sulak has great size (6'5'', 250) and an incredible motor for a player, but is seen as purely a speed guy. Can he beef up in the pros, and through proper lifting and coaching techniques develop skills to get to an NFL quarterback?
Undrafted Free Agents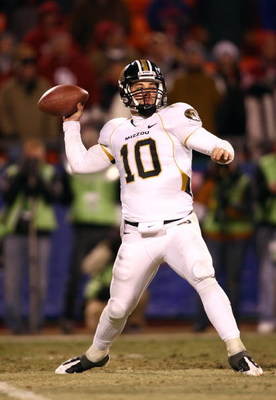 -Chase Daniel: Chase has signed a two-year free agent contract with the Washington Redskins. Daniel and his agent claim that the 'Skins have been in contact with the former Tiger quarterback since the NFL combine and head coach Jim Zorn contacted him personally about signing with the team. Maybe Todd Collins' time is up in Washington, and Colt Brennan and Chase will compete for backup spots?
-Brock Christopher: A gritty linebacker, Christopher reached an agreement with the Atlanta Falcons late Sunday night. Christopher has decent size (6'2'' 235 lbs.) and okay speed, so we'll see if he can stick, even if only as a special teams player.
-Tommy Saunders: The former walk-on wideout who finished in the top ten of catches in Mizzou history has been invited to work out for the Tampa Bay Bucs, who are definitely hurting for quality pass catchers.
-Chase Patton: This impressively sized gunslinger (6'5'' 225 lbs.) has been invited to Chicago to work out for the Bears along with...
-Jeff Wolfert: One of the most statistically accurate kickers in Big 12 history will work out for Chicago as well.
-Ryan Madison: This offensive lineman, who played guard in Columbia, has a tryout with the Cincinnati Bengals at their rookie mini-camp at the end of the week.
Keep Reading