The Professonial Athlete NFL Draft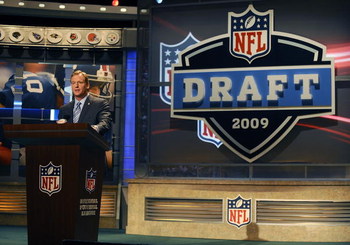 Imagine, if you will, a hypothetical scenario in which NFL teams are provided with the opportunity to draft professional athletes from ANY sport to play for their teams. Which athletes would be drafted, and by whom? I will now create a mock draft in order to determine just that.
For the purposes of this mock draft, I will utilize the same draft order as the 2009 NFL Draft, and I will take into account all trades that were made in the actual draft.
1) Detroit Lions: Joe Mauer (Quarterback)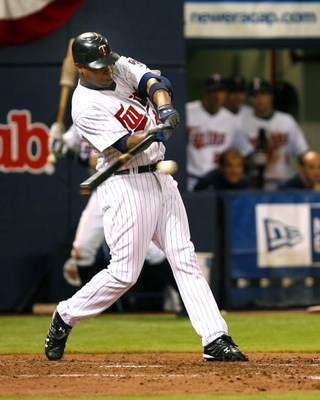 While many of us know Joe Mauer as the all-star catcher from Major League Baseball, few people know that Joe Mauer was at one point the type high school football player in America. If he would have chosen football over baseball, he'd likely be a star quarterback in the NFL right now.
2) St. Louis Rams: Kotooshu Katsunori (Offensive Tackle)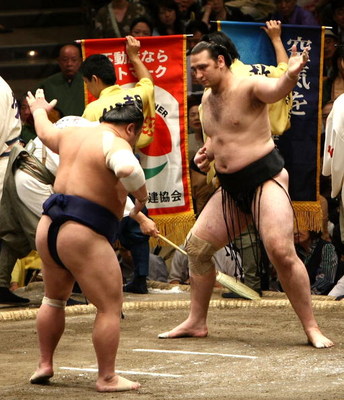 At 6'8, Kotooshu Katsunori is currently the tallest professional sumo wrestler in the world. Kotooshu has the perfect size, strength, and technique needed to succeed in the NFL as an offensive tackle.
3) Kansas City Chiefs: Brock Lesnar (Defensive End)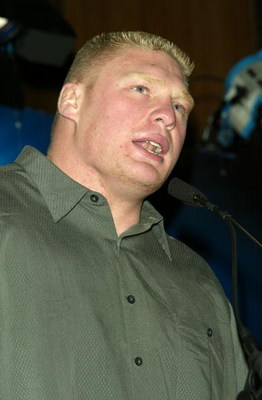 The UFC heavyweight star would be an ideal pick for Kansas City at this spot. The team needs help on the defensive line, and Lesnar has some practice squad experience in the NFL as a defensive end. If Brock is allowed to devote his enormous size and strength to the NFL full time, he can become an elite defensive end.
4) Seattle Seahawks: Kimbo Slice (Linebacker)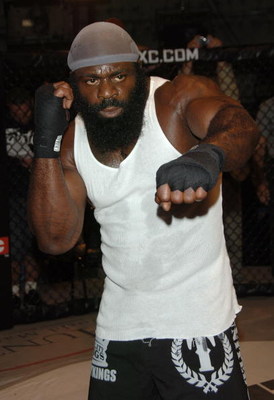 While many people know about Kimbo Slice's short lived career in MMA, few fans know that Slice was a linebacker for the Miami Hurricanes in college. If given the chance to continue his career, Kimbo could become a hard hitting linebacker in the NFL.
New York Jets: Alex Rodriguez (Quarterback)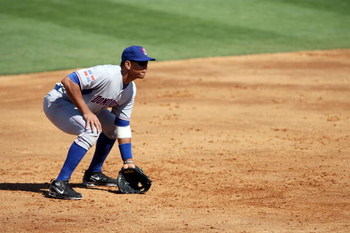 With this pick, the New York Jets trade up to obtain the former high school football star. With his strong arm, size, and speed, A-Rod could become a solid developmental quarterback for the Jets at the next level.
6) Cinncinati Bengals: Shaquille O'Neal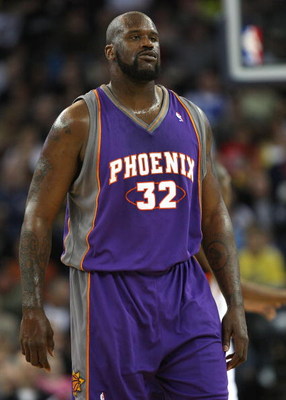 At 7'1 and 320 pounds, Shaq has ideal size and strength to play in the NFL. Shaq's long arms would keep pass rushers at bay, while his massive bulk will prove to be useful in driving back powerful bull rushers. Furthermore, Shaq has the type of personality that would likely thrive in Cinncinati.
7) Oakland Raiders: Usain Bolt (Wide Receiver)
It seems that all the Raiders care about nowadays is speed. So, why not draft the fastest man in the world?
At 6'5 and with mind- boggling speed, Bolt is an athlete unlike any other. While it may take him a couple of years to learn the game, Bolt should be able to thrive in the Raiders' offense.
8) Jacksonville Jaguars: Jason Bergmann (Offensive Tackle)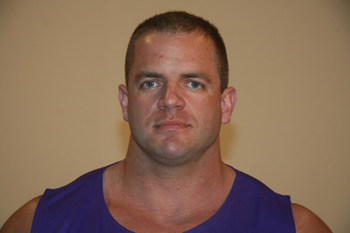 With the 8th pick in the draft, the Jaguars select the big American from the World's Strongest Man. At 275 pounds, Bergmann has good size and incredible strength, which will undoubtedly help him become a solid offensive tackle in the NFL.
9) Green Bay Packers: Emmanuel Yarborough (Defensive Tackle)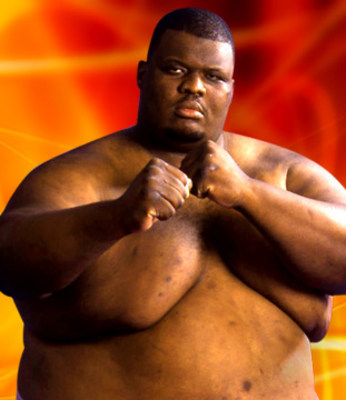 At approximately 700 pounds, this MMA fighter is the largest professional athlete in the history of any sport. With his incredible size and strength, this former high school football player should become an absolute run-stuffer for the Green Bay Packers.
10) San Francisco 49ers: Lebron James (Wide Receiver)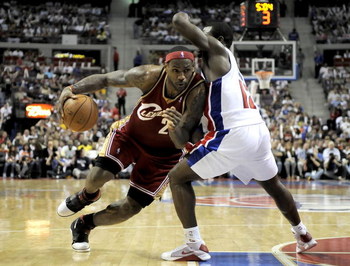 At 6'8 and 260 pounds, Lebron James has the potential to become the most physically imposing wide receiver in the history of football. In high school, Lebron James was a star wide receiver and was heavily recruited for the sport. If he had chosen football over basketball, he likely would have been a star wideout in the NFL by now.
Keep Reading

Oakland Raiders: Like this team?