Video: Gregg Popovich Wants Another Sideline Question?
Use your ← → (arrow) keys to browse more stories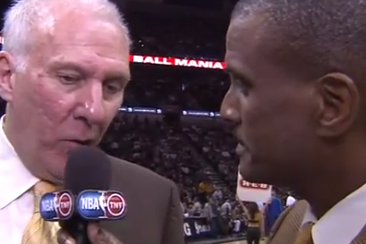 What? Huh? I am not sure what is going on here, especially because the last time these two met Popovich calmly explained the Spurs' post defense philosophy and actually gave real answers to Aldridge's questions. Which is to say, I think something might be wrong with Pop. Someone check to make sure he isn't a replicant. ...