The Top 5 Catchers No One in MLB Should Run on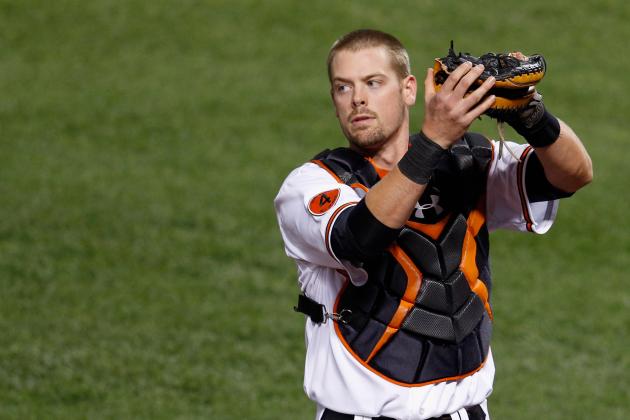 Rob Carr/Getty Images

Sometimes, you just don't challenge the man behind the plate.
Stealing bases in baseball is an art form. At the highest level of play it doesn't require just speed, but also timing, guts, awareness and a little bit of luck.
But sometimes, even the perfect mix of those ingredients doesn't matter if the catcher behind the plate has a cannon of an arm or has the most dexterous hands.
Some catchers will gun down even the speediest of runners if they are dumb enough to attempt a stolen base.
You can run on these men, but they will make you pay. Here are the five catchers in the big leagues who you don't want to run on.
All statistics via ESPN.
Begin Slideshow

»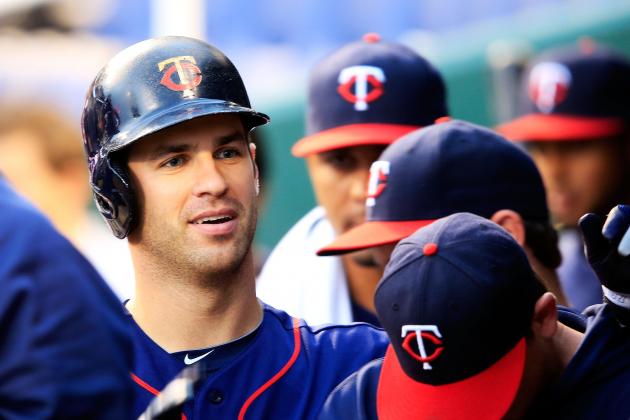 Jamie Squire/Getty Images

Mauer is a baserunner's worst nightmare when he is behind the plate.
The Minnesota Twins' superstar leads the MLB in caught stealing percentage, throwing out 60 percent of runners. In 20 games behind the plate, Mauer has thrown out six runners while allowing just four steals.
He also has only allowed two passed balls and two errors as catcher.
A one-time American League MVP in 2009 and three-time Gold Glove winner, Mauer is a pitcher's best friend because he keeps runners on the basepaths.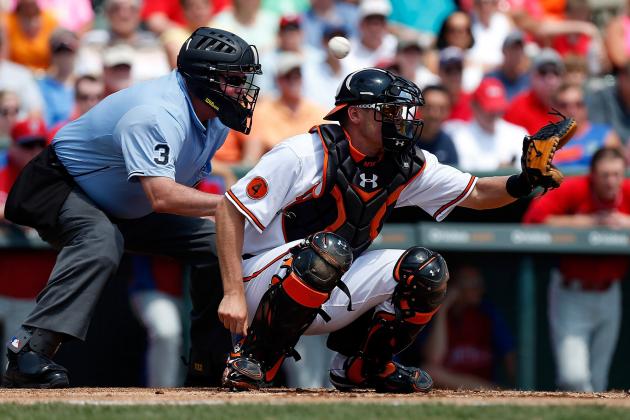 J. Meric/Getty Images

The Baltimore Orioles pitching staff has a friend behind the plate in Wieters, who ranks as one of the top defensive catchers in baseball.
In 29 games behind the plate, Wieters has thrown out eight baserunners while also allowing just six stolen bases. His caught stealing percentage of 57.1 percent ranks second in the league, just behind Mauer.
Wieters also keeps the ball in front of him. He has only allowed one passed ball this season.
The O's catcher rarely commits errors—he has two on the season—and has a .990 fielding percentage. With Wieters at catcher, you run at your own risk.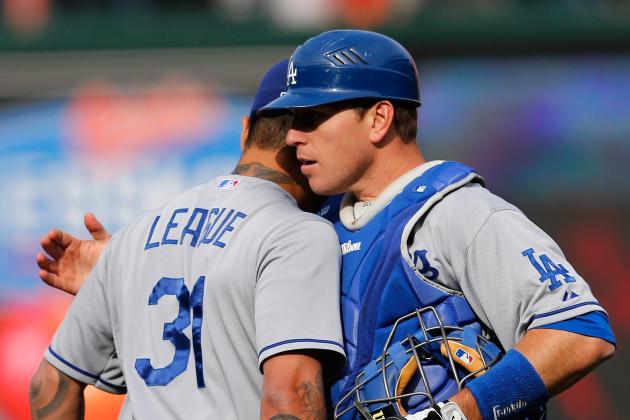 Rob Carr/Getty Images

Ellis may be the unsung hero on the Los Angeles Dodgers' star-studded roster that is akin to a Hollywood blockbuster.
The Dodgers catcher has thrown out the most baserunners in baseball this season at nine and has a caught stealing percentage of 42.9 percent.
In 26 games behind the plate, Ellis also has just one error and a scintillating fielding percentage of .996, all while handling one of the most impressive rotations in all of baseball.
His work may go unheralded by the common fan, but potential base thieves know better than to run on Ellis.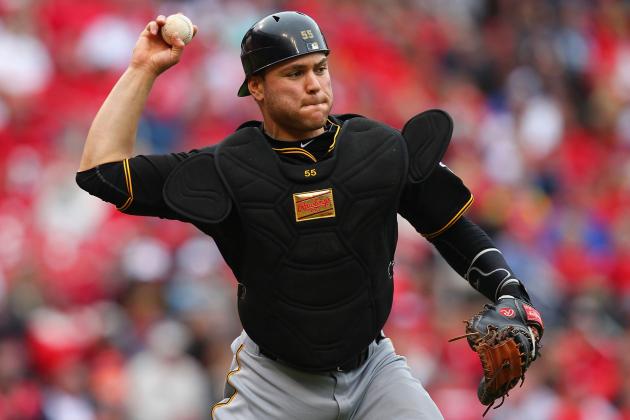 Dilip Vishwanat/Getty Images

Runners may attempt to steal on Martin a lot, but the Pittsburgh Pirates catcher has held his own against the competition.
Martin may not be able to boast of the scorching caught stealing percentage that other catchers like Mauer and Wieters have—his stands at .348—but he has thrown out eight baserunners this season.
The Bucs' catcher also has yet to commit an error in 26 games behind the plate this season.
Martin's arm may not strike fear into the hearts of opponents, but stealing a base against the Pirates' catcher is no cake walk.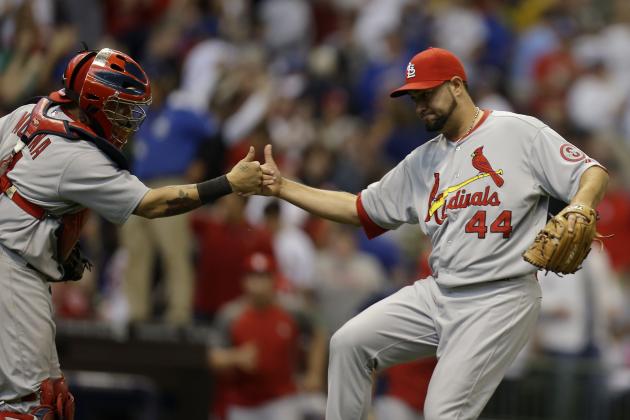 Mike McGinnis/Getty Images

Molina may be off to a slow start defensively, but if his past performance is any indication, look for the St. Louis Cardinals' catcher to regain his form as the season goes on.
Molina has just a 26.7 caught stealing percentage, good for a 13th in the league. In 30 games behind the plate he has allowed 11 stolen bases while throwing out just four runners.
But Molina is a four-time All-Star and has one five consecutive Gold Gloves at the position.
Last season Molina was second in the MLB in throwing out 35 of 73 or 47.9 percent of baserunners who were bold enough to run on him.
Expect Molina to return to his normally sharp defensive form—and for runners to continue to think twice about running against him.