Ideal Replacements for Every Edmonton Oiler Who Disappointed in 2013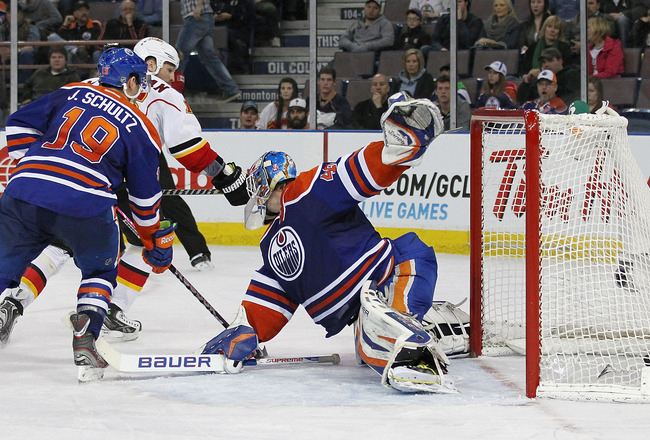 2013 Edmonton Oilers
Perry Nelson/Getty Images
Some observers of the 2013 edition of the Edmonton Oilers might argue they would like to replace the majority of the team.
Granted, it was a disappointing season on most levels, but the Oilers do have a core of at least 11 to 12 players that should flourish in the coming seasons.
While some players did not have very good years, much of this was due to learning a new system in a comparatively short period, and playing in situations in which they were clearly overmatched for different reasons.
However, there were three players that were clearly disappointing in 2013, and the Oilers would be well served to either release them or find a reduced role for them next season.
Ryan Whitney, Ryan Smyth and Ryan Jones were the biggest disappointments on the Oilers roster this year. Smyth and Jones could be useful fourth-line players, but neither of them appears to be capable of third-line minutes.
While Ryan Whitney did contribute the second-most points among Oiler defenseman this year (not saying much with this offensively challenged group), his foot injuries may preclude him from contributing as an upper-tier defenseman any longer.
The following three players would be the ideal replacements for these skaters.
3. Keith Yandle for Ryan Whitney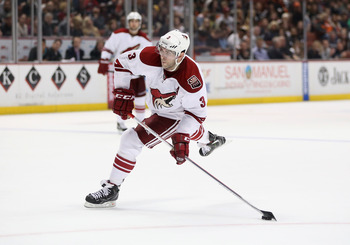 Phoenix Coyote Keith Yandle
Jeff Gross/Getty Images
Keith Yandle could be a top-four defenseman for the Edmonton Oilers. While the club could still use another top-pairing defenseman, the ideal replacement for Whitney would be a second-pairing rearguard that would not be such a liability in the defensive zone.
Yandle produced 30 points this year and his current $5 million-plus contract (per capgeek) may not be one the financially challenged Phoenix Coyotes will want to continue to pay.
Yandle would play upward of 20 minutes per game and would be a substantial upgrade to the oft-injured and mercurial Whitney.
2. David Clarkson for Ryan Jones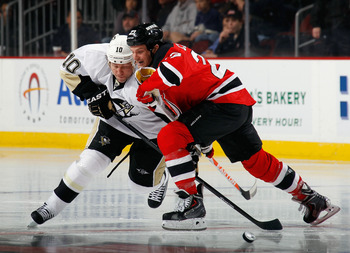 New Jersey's David Clarkson
Bruce Bennett/Getty Images
David Clarkson would add size, grit and plenty of points to the Oilers' third line.
Ideally suited for play on right wing, depending on the Oilers roster next season, he would potentially spend some time on the left side as well.
Originally undrafted, Clarkson will garner a lot of interest in the offseason and the Oilers will be hard-pressed to sign him. Nevertheless, it would be a recommended pursuit, as he could also play significant minutes on the Oilers' second line if Ralph Krueger was looking for a different look in certain game situations.
1. Cal Clutterbuck for Ryan Smyth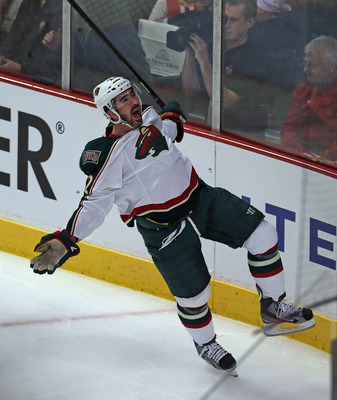 Cal Clutterbuck
Jonathan Daniel/Getty Images
One of the Oilers' many needs is a superpest in the tradition of Ken Linseman and Esa Tikkanen. Cal Clutterbuck could fill this role very well.
While the Oilers would have to overpay for him, he has made life miserable for the Oilers on many nights in the Northwest Division.
Clutterbuck would not score at the rate of the Ryan Smyth of old, but at 25 years old, the former Oshawa General can skate and hit well beyond Smyth's current abilities.
While the Oilers have not had a lot of luck with signing restricted or unrestricted free agents in recent years—Clutterbuck being the former, Clarkson being the latter—this should not deter them from continuing to try. Clutterbuck would be an excellent third-line player and could fit very well on a line with center Shawn Horcoff.
Keep Reading

Edmonton Oilers: Like this team?