7 Games Chelsea Wish They Could Replay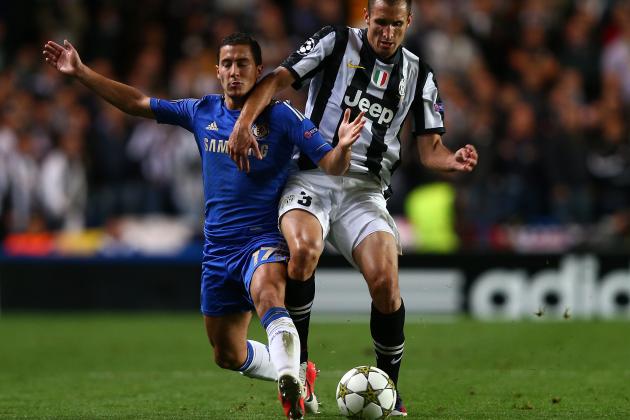 Clive Rose/Getty Images

Despite all the constant chirping about managers, transfer windows, referees and a marathon schedule—among other things—Chelsea has no one to blame but itself for this path it currently finds itself on.
And there have been several key moments and key games which have made the Blues' current quest for a Champions League spot and a Europa League trophy seem a little like an Alfred Hitchcock movie with similar sinister twists and plot turns but without the psychopathic birds...
Not counting David Luiz, of course.
And mind you, these are not the seven most important games for Chelsea this season, nor the seven most disappointing, but a somewhat random collection of matches (in chronological order) in which the Blues would gladly accept, and in some cases, probably deserve, a replay.
Begin Slideshow

»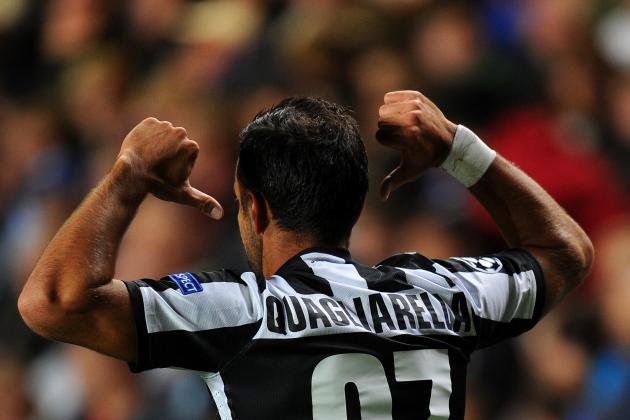 Mike Hewitt/Getty Images

If only one game could get replayed out of all of those enclosed in this slideshow, this would be the one.
Chelsea led Italian Serie A champions Juventus 2-0 late in the first half at Stamford Bridge when Arturo Vidal pulled one back for the Old Lady at the 37-minute mark in the Champions League opener for both clubs.
The Blues looked like they were cruising to a win, and the three points late in the second half when Juventus' Fabio Quagliarella suddenly broke through the Chelsea defense and beat Blues goalkeeper Petr Čech for the equalizer with 10 minutes to play.
Instead of earning three points and getting off to a positive start in the tournament, Chelsea only earned one with the 2-2 draw in West London and started the prestigious tournament out with some un-needed intrepidation.
And those two more points—if the Blues won—would have ended up being the difference in Chelsea eventually moving on from Group E (Juventus finished with 12 points and Shakhtar Donetsk 10) and earning the dubious distinction of becoming the first defending European champion to fail to get out of the group stage the following year.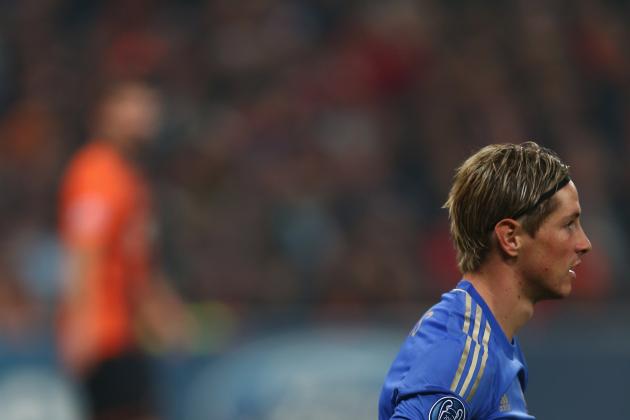 Michael Steele/Getty Images

With the tone already set and the pressure on due to the previous draw in its Champions League opener against Juventus, Chelsea was pressing for wins in both legs against defending Ukrainian Premier League champions Shakhtar Donetsk.
And winning at Donbass Arena, for anybody, has proved to be an exercise in futility of late. The Blues went into the important match in late October without the services of left-back Ashley Cole, who was nursing a hamstring injury.
Shakhtar pretty much dominated the match and made Chelsea's goal of getting out of the group stage an uphill climb from that point on, as getting just one point total out of the aforementioned Juventus game and this one proved to be crippling.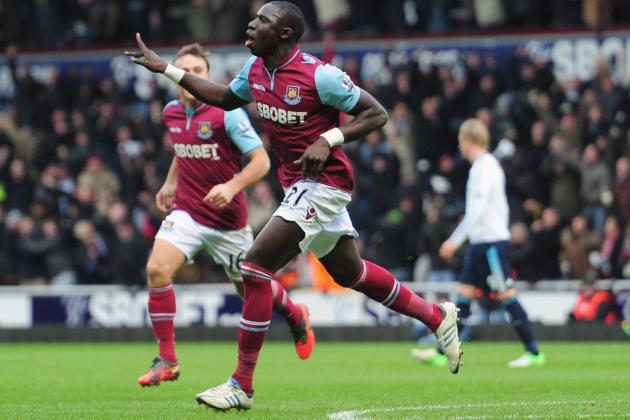 Jamie McDonald/Getty Images

Chelsea headed into this match against the Hammers at the Boleyn Ground winless in its last six league games (0-4-2) and also struggling in Champions League group stage play.
What a perfect club for the Blues to face to break the slump, right?
Wrong, celery breath. And like it does quite often, Chelsea took an early lead on West Ham on a Juan Mata goal at the 13-minute mark. The Blues led for 50 minutes until Carlton Cole equalized for the Hammers at 63 minutes.
West Ham made sure Chelsea's miseries in the league would continue when very late goals by Mohamed Diame (86") and Modibo Maiga (90") made it 3-1, and the fear and loathing in West London hit new heights soon afterward.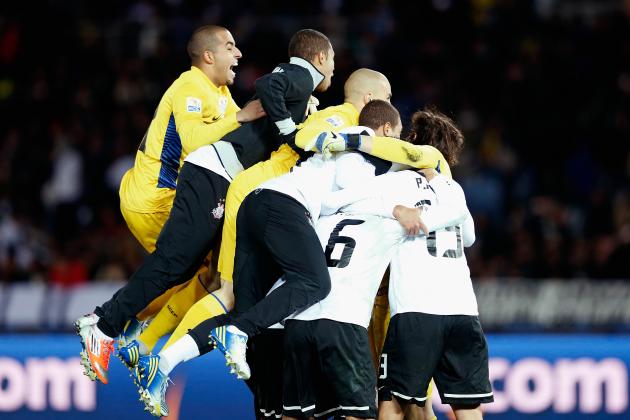 Lintao Zhang/Getty Images

With failures in the UEFA Super Cup (Atletico Madrid), the FA Community Shield (Manchester United) and the UEFA Champions League all fresh in its minds, Chelsea could surely defeat Corinthians in the World Club Cup final and land its first piece of silverware this year, right?
Wrong.
No silverware for you, Chelsea.
In Japan's International Stadium Yokohama, the Blues played the Brazilian side tight for 70 minutes until the Tiamo's Paolo Guerrero gave Corinthians a 1-0 lead on a looping header in what would prove to be the game's only goal.
Chelsea striker Fernando Torres had a chance to tie the match in the closing minutes but shot right at Tiamo goalkeeper Cassio Ramos in another game from the record-setting season the Blues would most definitely love to get a chance to play all over again.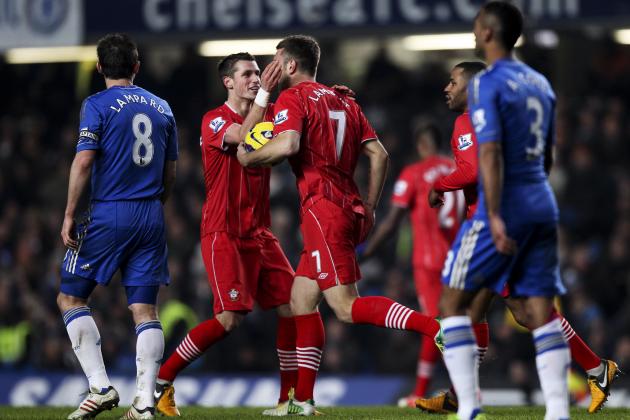 Ben Hoskins/Getty Images

Already dropping points at an alarming rate, Chelsea welcomed league newbie Southampton to Stamford Bridge for a match the European champions could surely come away with three afterward, right brother?
The Blues led the Saints 2-0 in this one with just 15 minutes to go after first-half goals by Demba Ba and Eden Hazard. They looked to be en route to a much-needed "W" when Southampton's Rickie Lambert and Jason Puncheon burst their royal-blue bubble with late goals in another example of two points squandered and having to settle for a draw over a win.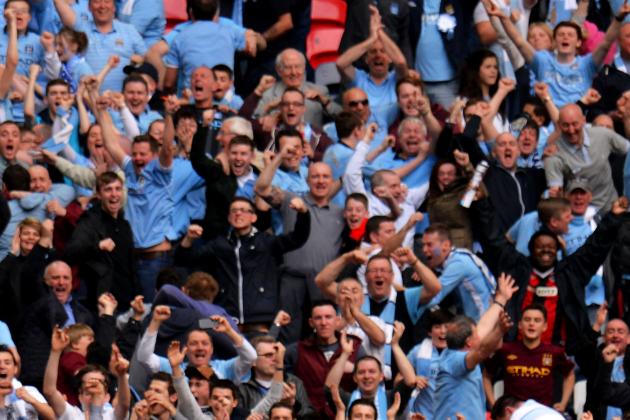 Shaun Botterill/Getty Images

If Chelsea could somehow re-play this match with last season's Premier League champions at London's Wembley Stadium, no doubt the European champions would prefer not to do so with Chris Foy as the referee.
Foy either didn't see—or chose to ignore—a vicious, red-card worthy, two-foot lunge by the Sky Blues Sergio Aguero on the Blues David Luiz as well as Vincent Kompany's late undressing of Torres in the box which very well could have been called a penalty kick.
And instead of trying to defend its FA Cup title against Wigan Athletic this coming Saturday across town at Wembley Stadium, Chelsea will be at Villa Park to play Aston Villa (Fox Soccer Channel, 7:30 a.m. ET/4:30 a.m. PT) in a crucial game for the Blues chances of landing a top-four league finish and a precious Champions League berth.
This one would rank No. 2 to the Juventus match in the opening slide in terms of replay-worthiness in my book.
And anyone complaining about the officiating in this game certainly has a right to do so, although it's always easier to second-guess these people with the luxury of two or three or more looks and slow-motion and super-slow-motion replay at our disposal.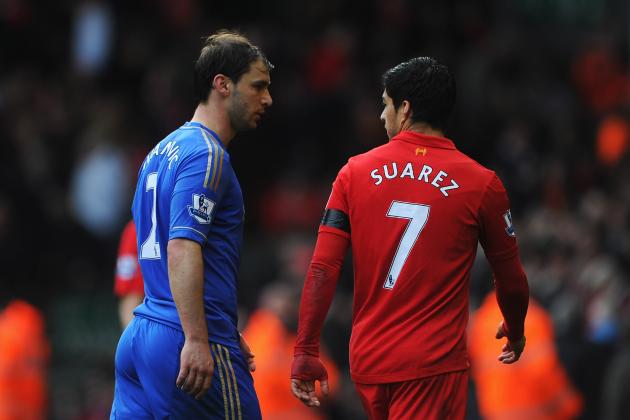 Michael Regan/Getty Images

So a Manchester City player goes all kung fu on one of Chelsea's players and another one simply tried to get El Nino's jersey off of his personage before the usual post-match ceremonies at midfield. What's the big deal, brother?
Nothing else so drastic could certainly ever happen after the Blues got that unfair episode of freakiness out of their systems at Wembley, right? Nothing. No way Jose. Never.
Say what? Tricep sandwiches? Branislav Ivanovic for brunch? Who is this evil Count Luis of Anfield you speak of, and what is he doing out in the daylight for god's sake? And he's Uruguayan? For the love of Oprah, man. What has this world come to?
Well, I guess Liverpool's not nicknamed "the Reds" for nothing.
All stupid Luis Suarez jokes aside, the math in this one is simple: Chelsea led 2-1 late at Liverpool, and Suarez should have been sent off for his bite on Ivanovic and shouldn't have even still been in the game to score the late equalizer.
So instead of earning three points, the Blues had to settle for one again. Those missing two points from matches like this game and Southampton where Chelsea had to settle for draws make heading down the homestretch now a lot more stressful than it would be with a couple of more wins in the bank.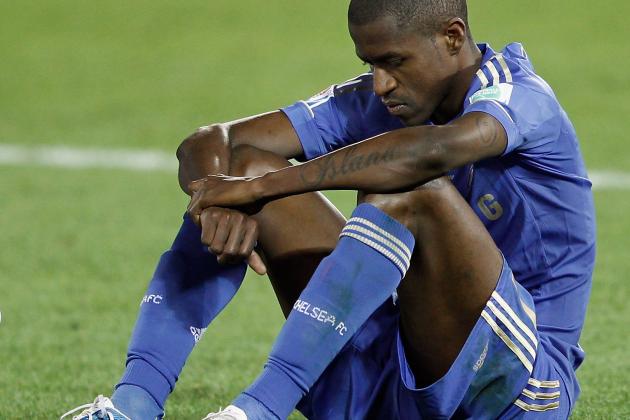 Lintao Zhang/Getty Images

With just four games left on its Premier League-era record-setting total of 69—three league fixtures against Tottenham Hotspur, Aston Villa and Everton and its Europa League final against Benfica in Amsterdam on May 15—Chelsea is hoping there will be no more matches of bad craziness added to this angst-ridden list.
There are certainly other nightmares in the 69, and I am interested in hearing some of the games you readers think the Blues wish could be replayed right about now. So, if so inclined, leave your own list of those Chelsea games you think are worth a do-over in the comment section below.
>Follow me on Twitter: @KevinStott11