There are a number of fighters competing in the UFC today that always deliver an exciting viewing experience for fans. Two of these fighters just happen to be brothers Nick and Nate Diaz, however, the run may be coming to an end for Stockton, California's favorite sons.
The Diaz brothers have become known for their style of fighting, a style that relies not only on their ability to use their active boxing style, but to have their opponents engage them in a brawl. In the past, the Diaz's had no problems in making those brawls happen, but lately, their opponents have wised up. The end result is that the brothers are currently on a 0-4 run in the UFC.
In those four fights, the Diaz brothers were outstruck 416 to 197 in significant strikes, something that seemed unfathomable not too long ago when the Diaz's were breaking the record for most significant strikes in a single UFC fight. Nick briefly held the record with the 178 strikes he landed against BJ Penn at UFC 137 before Nate shattered that mark with 238 significant strikes against Donald Cerrone at UFC 141.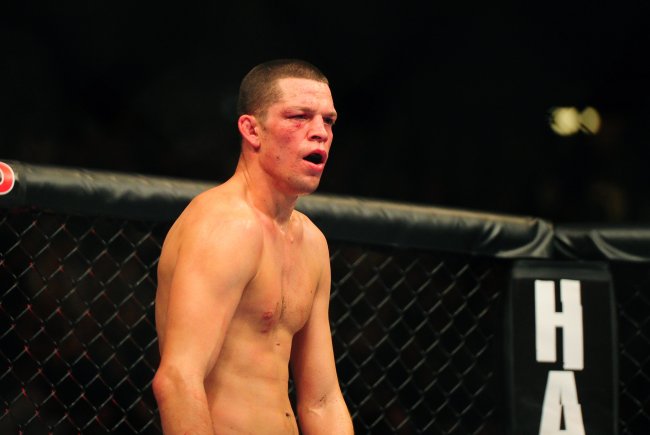 So, what happened between then and now? How did Nick drop to 41 significant strikes in a five-round bout against UFC Welterweight Champion Georges St-Pierre at UFC 158 and Nate drop to 21 significant strikes against Josh Thomson at UFC on Fox 7? The answer is simple—their opponents didn't fight a Diaz brother fight.
Nick Diaz wasn't able to goad Carlos Condit or St-Pierre into a slugfest, and he lost both of those fights. Nate Diaz was unable to get UFC Lightweight Champion Benson Henderson or Josh Thomson to stand in the pocket and exchange with him, and he also lost those fights, as well.
When looking at the St-Pierre, Condit and Henderson bouts, it would be easy to say that because those fighters were champions, they were able to fight their style of fight and not a Diaz brother-style contest. As for Thomson, the easy out would be to claim that he fought a "safe" fight. That type of talk is an easy and convenient way to avoid looking at the big picture.
Do the Diaz brothers need to change style to succeed?
The big picture is that top-level UFC fighters don't need to fight a Diaz brother-style fight. Where's the benefit for any of their recent opponents to stand and slug it out against Nick or Nate? There is no benefit; there is only risk, and risk for nothing more than entertaining the fans. Is that risk worth losing a UFC title or gaining spots in the rankings? Absolutely not.
The Diaz brothers find themselves in a bit of a quandary here. If they want to fight top-level fighters and win, they may need to adapt their style. They may also need to add more wrinkles than engaging in striking wars. The brawling style may work against opponents looking to make a name for themselves, but it's not going to cut it against champions or opponents looking to turn wins into title shots.
The Diaz brothers may be at the point in their careers where they need to rely on skills other than boxing and trash-talking to remain near the top of the UFC rankings. The last four fights of their careers have shown that their style has been deciphered, and if they don't adapt, they may find themselves beginning the slow-slide down the UFC rankings, eventually sinking into "remember when" status.
The Diaz brothers are at a crossroads—will they need to sell their souls and abandon their current style to find further success?