2012 NFL Playoff Teams Headed for a Disappointing 2013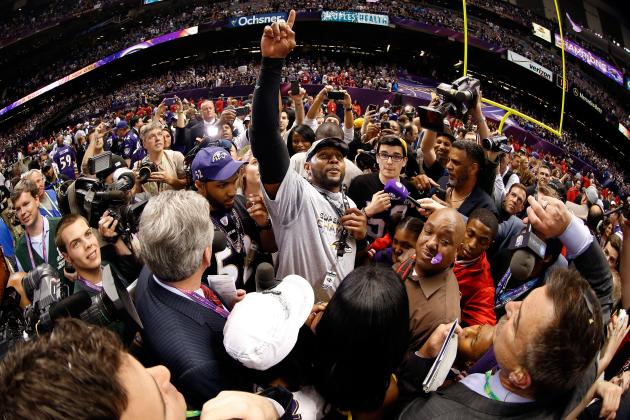 Chris Graythen/Getty Images

If there's one thing you can expect in the National Football League, it's the unexpected.
Every year some teams disappoint in the NFL (for the Dallas Cowboys it's become an annual event), while others make a surprising run to the postseason.
For at least two of the teams listed here, the latter was the case a year ago, as little was expected of those squads before their unlikely run to the playoffs.
However, it's worth noting that three of the teams that were in the playoffs in 2011 didn't make it last year. Five of 2010's playoff teams (nearly half the field) failed to advance in 2011.
In other words, at least a few of last year's playoff teams are about to make their fans very unhappy.
Here's a look at the leading candidates.
Begin Slideshow

»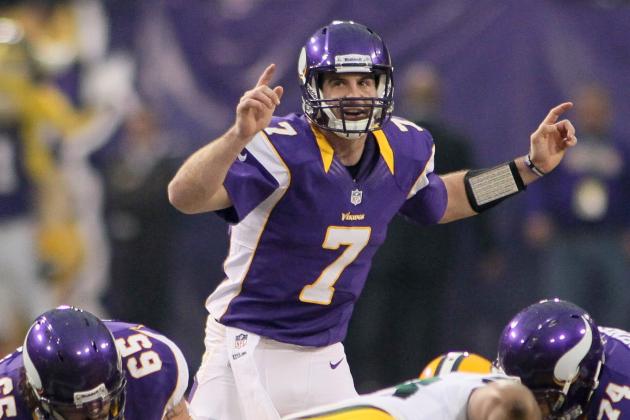 Andy King/Getty Images

There was no more surprising playoff team in 2012 than the Minnesota Vikings.
However, the odds of the team repeating the feat and making it back to the playoffs this year just aren't good.
There are a number of reasons why.
First and foremost, there's Adrian Peterson, whose eye-popping 2,097 rushing yards in 2012 were about 95 percent of the reason the Vikings made the playoffs to begin with.
Sure, Peterson may have his sights set on 2,500 rushing yards this year, but history isn't on his side. Not only has no player ever gained 2,000 yards in successive seasons, but every player in NFL history who has ever topped that benchmark failed to hit 1,500 yards the next year.
That's going to put a lot more pressure on quarterback Christian Ponder and a Minnesota passing "attack" that was the NFL's worst in 2012.
Yes, the Vikings added free agent wideout Greg Jennings in free agency and selected Tennessee wideout Cordarrelle Patterson in the first round of the 2013 draft.
However, the team also lost Percy Harvin, and regardless of the personnel changes, a team's passing offense is only as good as its quarterback.
That leaves the Vikings with the best running back and worst quarterback in the NFC North, and it's just hard to envision this team putting up enough points to win 10 games again in 2013.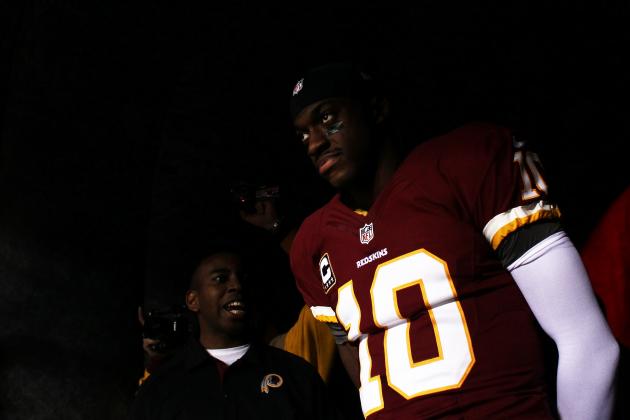 Win McNamee/Getty Images

Much like the aforementioned Vikings, not a whole lot was expected from rookie quarterback Robert Griffin III and the Washington Redskins entering the 2012 season.
However, Griffin served notice in Week 1 with a win over the New Orleans Saints that Washington wasn't playing around, and by the end of the year, the Redskins were NFC East champions.
Unfortunately, disaster struck in the playoffs.
Griffin tore up his knee in a loss to the Seattle Seahawks, and while reports about his recovery have been overwhelmingly positive, there's still no guarantee that he'll be ready for Week 1.
Even if he is, things would have to break just right to get the 'Skins back in the playoffs.
The team needs Griffin back at 100 percent, both physically and mentally. Griffin could certainly stand to slide a bit more, but if he becomes hesitant it's going to affect his, well, effectiveness.
Washington will also need another great year from running back Alfred Morris, who topped 1,600 yards as a rookie but also carried the ball 335 times.
Then there's the matter of a leaky secondary that's going to need rookie David Amerson to grow up quickly and a schedule that includes games with Atlanta, San Francisco and Green Bay.
Add those tilts to the always-brutal NFC East grind, and it's just one more chip stacked against the Redskins this year.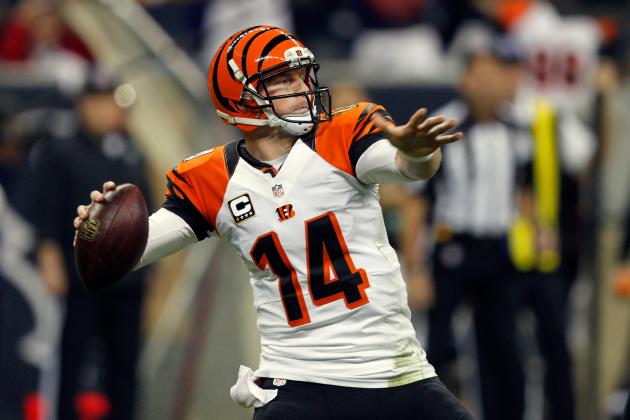 Bob Levey/Getty Images

The Cincinnati Bengals have made the playoffs in each of the past two seasons as a Wild Card, and this year fans are hopeful that the Bengals will contend for their first division title since 2009 and their first playoff win since 1990.
There's reason for optimism, too. The Bengals didn't experience any major personnel losses in free agency. The team has one of the NFL's best defensive fronts. Their draft was, by most accounts, a successful one.
So what's the problem?
The biggest problem that the Bengals face is the stagnated development of quarterback Andy Dalton.
Sure, Dalton has posted respectable stats in each of his first two seasons, leading the Bengals to the playoffs each year.
However, respectable is all the stats have been. Andy Dalton is a good quarterback, but he's yet to show any indication that he'll ever be great. He is what he is, including in games where the Bengals needed him to be more.
It doesn't help that Cincinnati has yet to find a receiver to complement A.J. Green, although the Bengals are hopeful tight end Tyler Eifert will draw some defensive attention away from their star wideout.
Don't get me wrong, the Cincinnati Bengals are a good football team. Maybe even very good. However, much like their quarterback, they just haven't shown many indications of greatness over the past couple of years.
That might be good enough to get the Bengals nine or 10 wins, but in an AFC North that's the home of the reigning champions and a Steelers team certain to be better than last year's 8-8 squad, the Bengals appear headed for yet another season of scrambling for the AFC's sixth seed.
The last two years that's worked out, but sooner or later the Bengals are going to come up just short.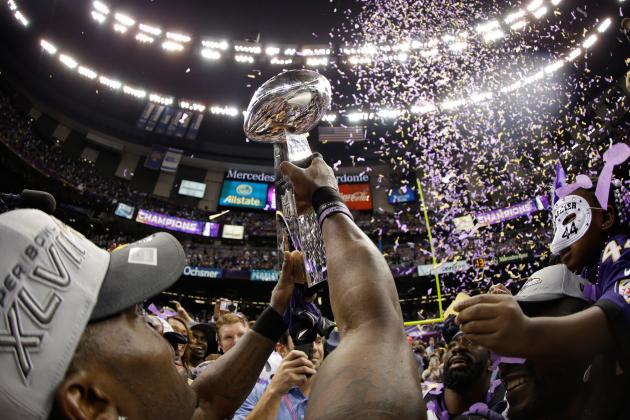 Ezra Shaw/Getty Images

This is the part of this article where I will be either dismissed as a "hater," denounced as an affront to writers everywhere or a little bit of both.
After all, how could the reigning Super Bowl champions possibly miss the playoffs? Like something like that has ever happened.
Well, it sort of did. To the New York Giants. Last year.
Make no mistake, you can't take anything away from what the Baltimore Ravens did in the playoffs last year. Their postseason run was one of the most remarkable in recent memory, and it made Joe Flacco a whole bunch of money.
You also can't take anything away from the job Ozzie Newsome did in the offseason given all the veteran personnel they lost.
Replacing Paul Kruger with Elvis "what's a fax machine?" Dumervil was a huge coup, and in selecting Arthur Brown and Matt Elam in last month's draft, Newsome acquired two immediate starters for the team.
However, Brown has awfully big shoes to fill replacing Ray Lewis at linebacker, and while Elam may actually be an upgrade on Bernard Pollard (who couldn't cover a bed with a sheet) at strong safety, the same can't be said for Michael Huff, who replaces Ed Reed.
I get that Reed's old, but folks...Michael Huff ain't no Ed Reed. Huff has finished inside the top 25 safeties in the NFL in Pro Football Focus' rankings all of once. That's the same number of times that Reed finished outside the top 12, and their rankings don't even go back far enough to judge Reed in his prime.
It's not just the players that Reed and Lewis were, either. They were the heart and soul of that defense for years. Lewis may have been a shell of his former self when he returned to action late last year, but the emotional lift he provided was a big part of Baltimore's playoff run.
Another big part of that playoff run is also gone, and it's the loss of Anquan Boldin that's the real killer.
Boldin may not be the wide receiver he once was, but he was still Joe Flacco's "go-to" guy. It was Boldin that Flacco looked for when he was in trouble. It was Boldin that made tough catch after tough catch in the playoffs.
Not only is Boldin now in San Francisco, but the team didn't do anything to replace him. If you think Jacoby Jones is the answer to that particular problem, then I have a nice bridge I'd like to sell you.
All this isn't to say that the Ravens will miss the playoffs altogether, but with a Lombardi trophy comes higher expectations.
Those expectations of a return to the Super Bowl aren't going to be met.