Boston Bruins vs. Toronto Maple Leafs: Live Score, Updates and Analysis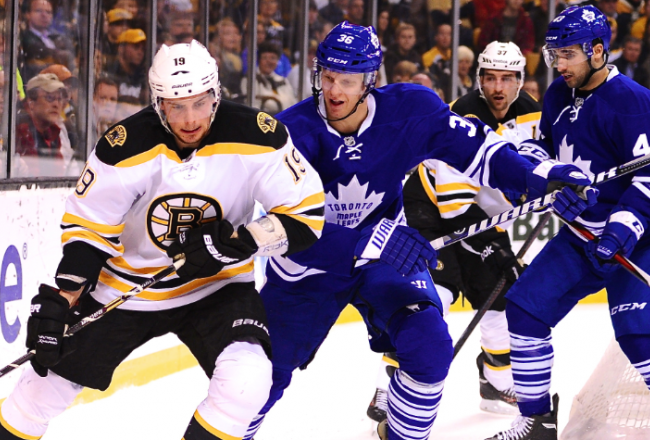 The first home playoff game in over nine years for the Toronto Maple Leafs didn't go according to plan as they were defeated by the Boston Bruins by a final score of 5-2. What could have been a magical night was quickly turned on its head by the visiting Boston Bruins, as they scored the only goal in the first period and put the game away with a dominating effort in the second.
Adam McQuaid scored the only goal in the first on a puck that James Reimer couldn't see, and Rich Peverley scored early in the second off of a slick feed from Jaromir Jagr to create a two-goal cushion.
Later in the period Jake Gardiner finally put the Leafs on the board via a power-play goal, but the jubilation only lasted about 50 seconds for Toronto, as Nathan Horton scored to restore the two-goal lead.
Daniel Paille netted a short-handed goal moments later, securing a three-goal lead for the Bruins. That goal would eventually prove too much for the Leafs to overcome.
Phil Kessel scored early in the third, pushing the Bruins back to defend a two-goal lead again and restoring hope in Toronto. The Leafs dominated through the third as they pushed for a few more goals—defenseman Cody Franson seemed to elevate his game to the occasion, as he generated several great chances and hit a post.
The Leafs never could find a way to beat Tuukka Rash again though, and Horton closed the game out with an empty net goal, securing Game 3 for the visiting Bruins.
That makes Game 4 a must-win contest for Toronto. It's either pull even or go back to Boston down in the series three games to one.
Final Score: Toronto Maple Leafs - 2 Boston Bruins - 5
The first thing that comes to mind when reflecting upon this game is that Toronto's best players need to consistently be their best players
Kessel, Kadri, JVR and Phaneuf were all invisible through long stretches tonight. They started to pull it together in the third period, but by that time it was much too late for a comeback. You just aren't going to overcome that kind of deficit against the Boston Bruins.
Reimer was so-so. He could have been better, but he didn't cost Toronto the game. Rask at the other end was outstanding. The Leafs peppered him with more than 40 shots and he was up to the task.
Not sure what it'll take to get Phaneuf to engage physically.
The Bruins were much better tonight and Toronto was not. That was the different in this hockey game.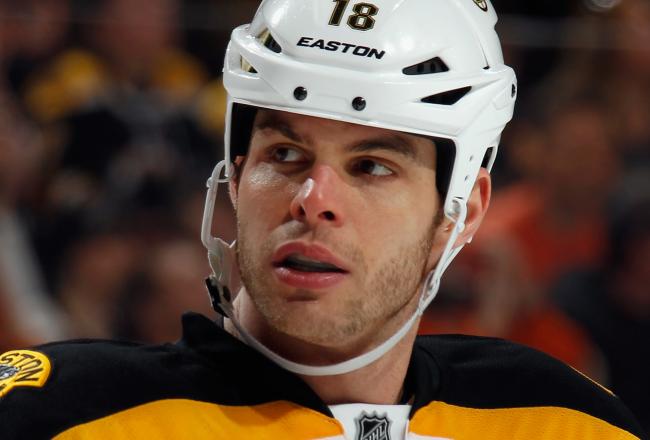 Horton scores into an empty net.
Three goal lead for the Bruins.
3rd Period 1:07 Toronto Maple Leafs - 2 Boston Bruins 4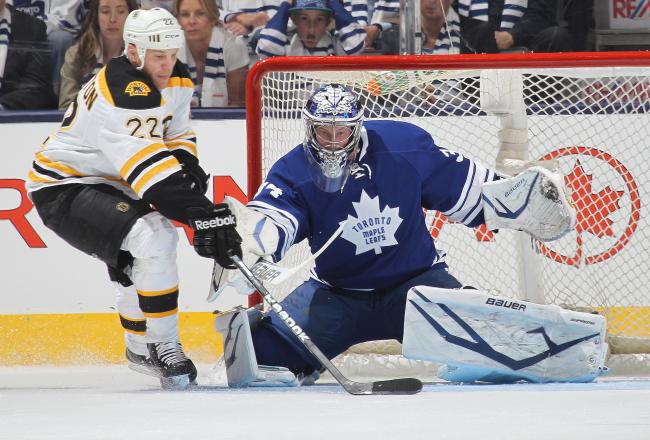 Bruins just had their best shift or two of the period. They managed some sustain pressure and killed more time off the clock. Reimer is looking to the bench.
3rd Period 2:21 Toronto Maple Leafs - 2 Boston Bruins 4
Both Gardiner and Franson have been good in the third period.
Franson seems comfortable cruising into the zone and curving all the way down behind the net. Put him in a Canadiens jersey and he's P.K. Subban!
Boston pulling some funny business, forcing the refs to check who should and shouldn't be out on the ice. They send Ference off, and the Bruins buy themselves about 45 seconds to rest a tired lineup after an icing.
3rd Period 4:49 Toronto Maple Leafs - 2 Boston Bruins 4
Leafs defense is activating really well right now. They are out and taking chances and this is probably the best Toronto has looked all night.
JVR gets a stick or elbow to the nose and the refs let it slide. Boston is forced to ice the puck again.
Franson just hit the post from about 50 feet out. He's been arguably the best Toronto defender while in the offensive zone.
He's had several really solid looks and making a lot of things happen here in the third period.
Rask was literally on his butt, facing the inside of the net and managed to make a stop somehow on Franson.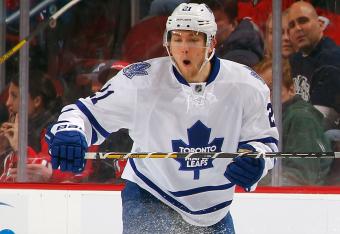 Leafs had a few good chances to tie the game up on that mad netmouth scramble. JVR had the best chance but just could not get it to go.
Kessel and Marchand are both out of the box now.
3rd Period 7:32 Toronto Maple Leafs - 2 Boston Bruins 4
Big defensive zone draw won by Kadri there. He's been weak in the circle, and the Leafs were trapped on the ice after an icing. They were tired.
Those little things ass up over a series and a game.
3rd Period 8:54 Toronto Maple Leafs - 2 Boston Bruins 4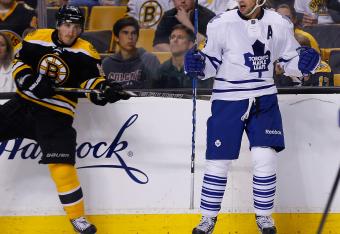 Marchand just made a really smart play to get Kessel involved in a pushing match. They both go off the ice with matching penalties with only 10 minutes to go. Getting ride of the most dangerous Leafs player for 2 is a good trade off.
Just about 10 minutes left to go here in the third period. Leafs haven't started taking big risks yet, but you've got to imagine they'll start rolling the dice soon.
They've had a few good chances since Kessel's goal, but haven't scored. They need to make something happen before Boston pushes back.
3rd Period 10:36 Toronto Maple Leafs - 2 Boston Bruins 4
Kadri has been quiet tonight. Kessel has the goal now at least, but Kadri hasn't done much worth of note yet.
Worth keeping an eye on him. He's been trying to windup plays here early in the third.
3rd Period 12:59 Toronto Maple Leafs - 2 Boston Bruins 4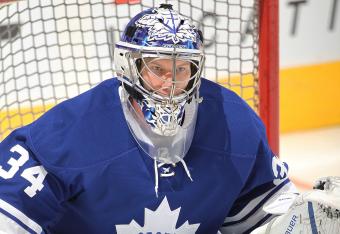 This is one of the more important periods of Reimer's young career. He just can not allow another goal. He needs to be solid enough for the Leafs to push and take some risks.
He will be tested and he needs to answer.
Can't get enough of Colton Orr taking the body to Zdeno Chara. He did that a ton in Game 2, and that's really the first chance he's had here in Game 3.
3rd Period 15:32 Toronto Maple Leafs - 2 Boston Bruins 4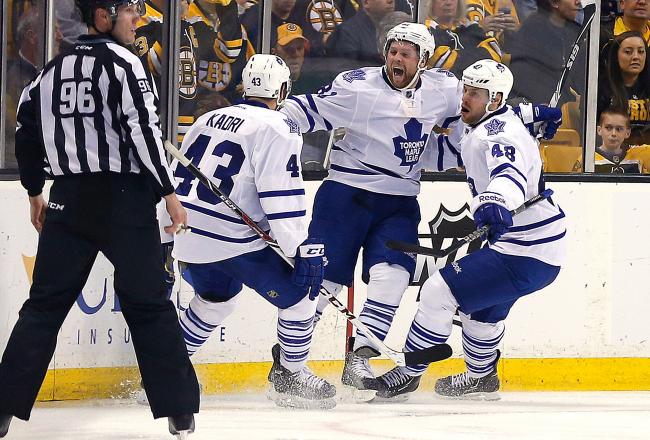 Phil Kessel scores early in the third period, giving some hope the the Leafs and their faithful.
JVR with an assist on the play, along with Franson only 47 seconds in.
3rd Period 17:54 Toronto Maple Leafs - 2 Boston Bruins 4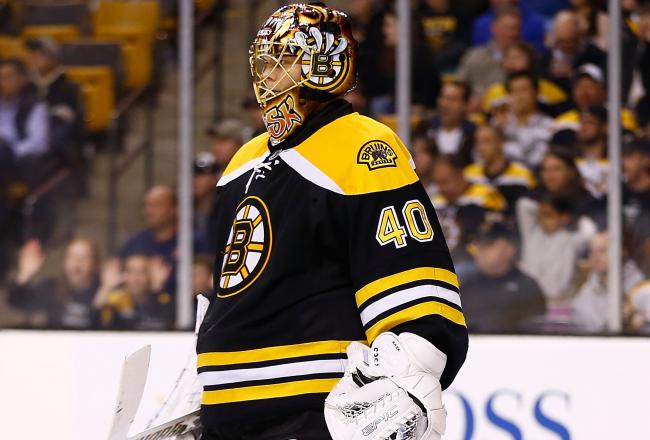 Rask made some great saves in that period, but the Leafs gift wrapped two of those goals for the Bruins.
Kessel's nasty giveaway and whichever Leafs defender tried a cute backhand pass behind the net that led to the Peverley goal were just awful plays.
The Leafs need to build some positive momentum here for themselves in the third period. This game is most likely out of reach, but things don't need to go south like they did between the Ottawa Senators and Montreal Canadiens.
Get out there, make some good plays, make some good saves and get your legs going for at least a period.
Sidenote: Any chance we see Ben Scrivens get some action here in the third?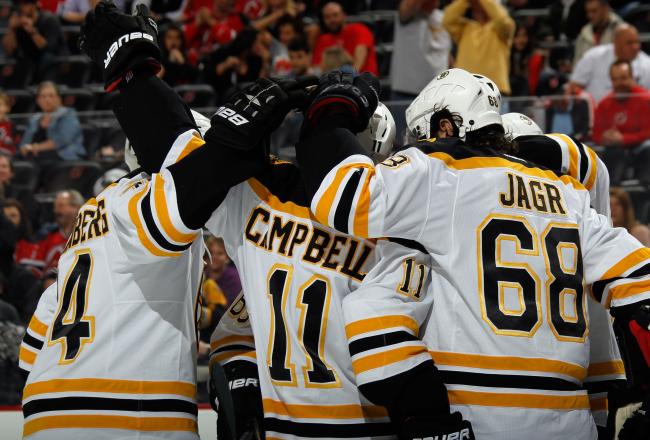 End of the second period.
Who else needs a second to catch their breath?
The last 10 minutes of that period were pretty insane. Penalties, short-handed goals, power-play goals, first career playoff goals, hits, big saves.
It felt like there was an entire playoff game crammed into the last 10 minutes of that second period. The Bruins have blown the doors of this game in a contest that could get out of hand for Toronto.
Not exactly what the Leafs fans waited nine years to witness tonight.
Another penalty on the Bruins. Lucic is going off for the hook.
More four-on-four action here at the end of the second period.
Last minute of play in the second period. To say this crowd is stunned would be an understatement.
There are some boo birds coming down from the rafters. But the feeling is general unrest.
Boston now has a power play. Could be a dagger right here.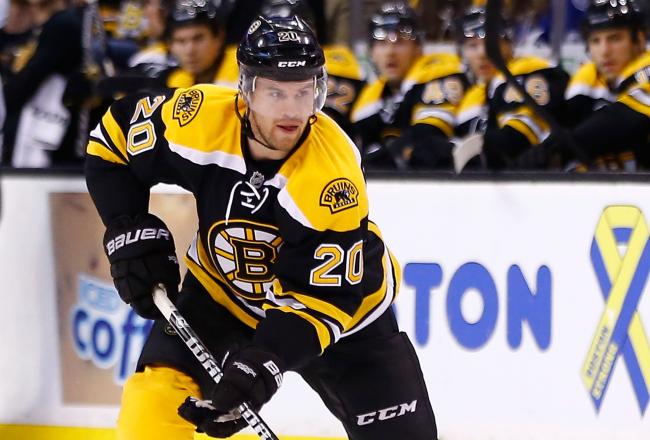 It was Daniel Paille on the short handed goal.
Toronto just gave up a shorthanded goal.
Devastating to the hometown crowd. Three goal lead.
2nd Period 2:57 Toronto Maple Leafs - 1 Boston Bruins 4
Phaneuf just landed his first big hit of the series square on Peverley.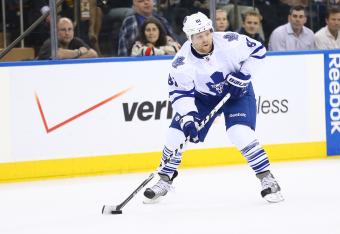 Toronto running an umbrella power play. Really looking for that shot for Kessel on the right side, right at the top of the slot.
This article is
What is the duplicate article?
Why is this article offensive?
Where is this article plagiarized from?
Why is this article poorly edited?