Ottawa Senators: Pageau, Pageau, Pageau! Wait, Who?
Use your ← → (arrow) keys to browse more stories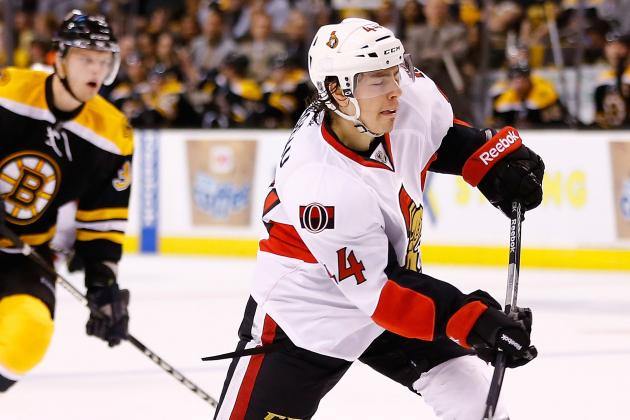 Jared Wickerham/Getty Images

The legend of Jean-Gabriel Pageau is growing in Ottawa! Yes I said Jean-Gabriel Pageau! No, not Erik Karlsson, Daniel Alfredsson, or even Craig Anderson but rather the man I will call JGP quite often from here on out because it's much easier. Now it's certainly a bit early to say legend, but when you score your first career hat-trick in the National Hockey League during the playoffs, for your home town team, on home-ice and against a bitter rival, people tend to get especially excited. With all due respect to every Senator who played well and contributed Sunday night, most people will agree that game and night belonged to JGP. Now some will not and others may still be wondering exactly who the heck is this Pageau guy anyway? Well the short answer is he is yet another unexpected and emerging story for the Ottawa Senators, another "young gun" coming up big and he has picked the perfect time to announce himself.