Are the Pacers Now the Favorites vs. Knicks?
Use your ← → (arrow) keys to browse more stories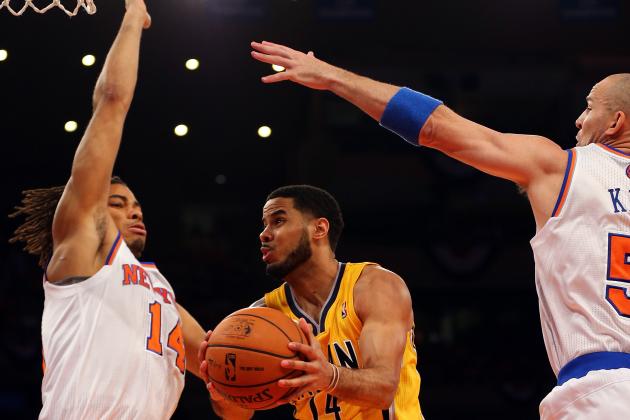 Elsa/Getty Images

By late Sunday afternoon sportsbooks in Las Vegas and online had the New York Knicks as roughly 2-to-1 favorites over the Indiana Pacers to reach the Eastern Conference finals. ESPN's panel of NBA experts (including this writer) also picked the Knicks, if by a slightly narrower margin. Perhaps those viewpoints need an adjustment after the Pacers' 102-95 Game 1 victory. That's not to say the series is cast, it's rarely prudent to make generalizations after a series opener. Just look back two weeks to the playoffs-opening weekend when all eight home teams won Game 1, most of them in blowouts, and yet there ended up being six Game 6s.