Who Will Step Up as a Pass Rusher for Michigan?
Use your ← → (arrow) keys to browse more stories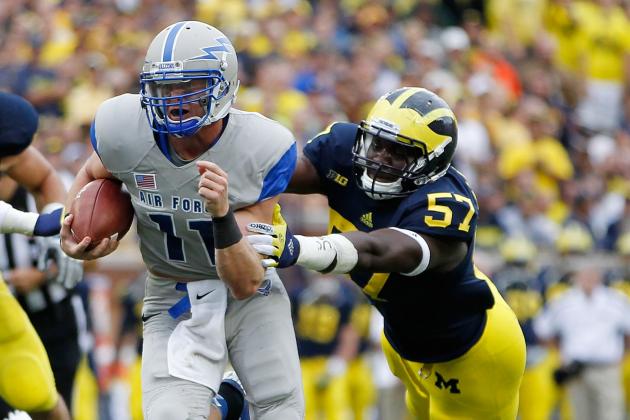 Gregory Shamus/Getty Images

Michigan's defensive revival under coordinator Greg Mattison has been a complete turnaround by nearly the same moribund unit that was recruited and played under Greg Robinson at the tail end of the Rich Rodriguez experiment. It is striking how far and how fast U-M's defense has come the last two years...